Intelligent Healthcare: the tech transforming the NHS
By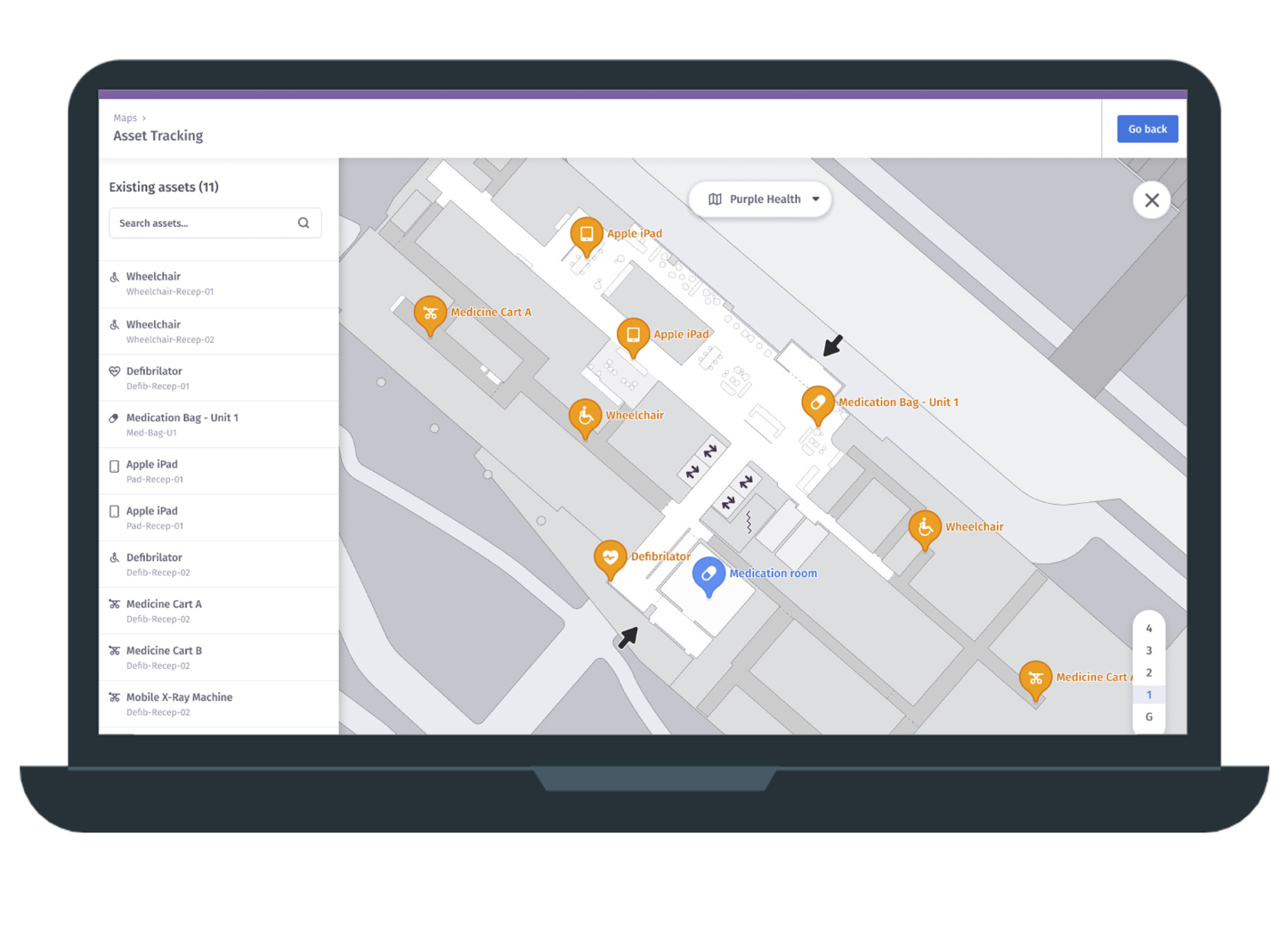 Manchester-based technology company, Purple, is playing a vital role in the digitalisation of the NHS with its innovative 'Intelligent Healthcare' solution. Gavin Wheeldon, Chief Executive Officer, discusses the future of the healthcare sector and the vital tech required to drive this digital transformation.
This is a sponsored article.
---
As the world continues to recover from the crisis that is the Coronavirus pandemic, the healthcare industry is under immense pressure to catch up and keep up. With patient numbers reaching an all-time peak and 6.5m people on the waiting list for hospital treatment, healthcare providers are searching for solutions to stop the backlog growing even further.
Many are understandably resorting to people power to help solve the problem. As a result, a number of hospitals and facilities are continually inundated with waves of new, temporary and student staff. Staggering statistics show that hospitals in England spent more than £1.7billion on agency staff in the first three quarters of 2020-21 alone.
But what the healthcare sector needs are viable ways in which it can innovate, speed up and revolutionise its service to make things much more efficient – to ease the pressure on this growing employee base and to support the overall patient experience. The NHS 2022-23 business plan highlights an absolute dedication to "transforming care through harnessing information and technology", with the overall strategy focussed on a "care […] to digitalise services, connect them to support greater integration and, with these foundations, enable service transformation."
---
Driving the change
Purple are at the forefront of this digital transformation. Thanks to their 'Intelligent Healthcare' platform, Purple are able to help hospitals revolutionise for the long term. Their vital technology offers healthcare facilities large and small a range of different tech-led solutions; from real-time location of employees and wayfinding for patients to the launch of Purple's innovative asset tracking technology.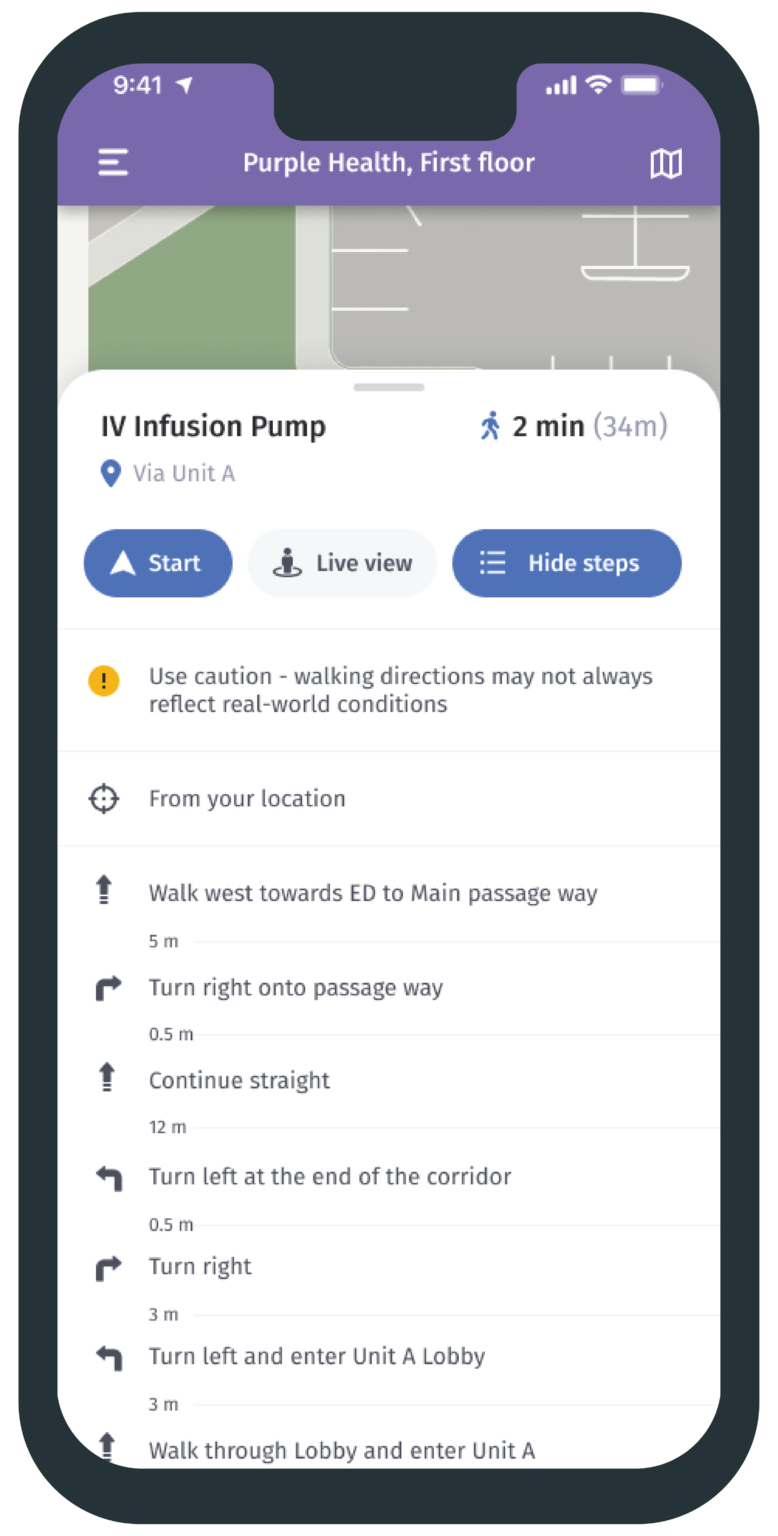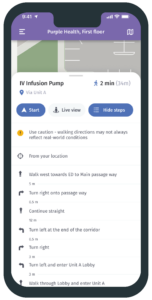 The latter was recently launched by the Purple team in order to provide staff with the ability to keep track of hospital assets such as drugs and apparatus in real time, through their phones. As an interactive 'indoor Google map', the platform's integrated wayfinding hardware then enables them to navigate towards those assets in the hospital as required.
---
Speedy solutions and wayfinding tech
It is estimated that nurses spend at least one hour of every shift searching for critical pieces of equipment and medication, with only 31 per cent of their total time being spent with patients due to this admin.
As an asset tracking and navigation tool, Purple's new digital capability will help increase efficiency, reduce costs and improve patient experience for healthcare organisations up and down the country, as well as in the US.
Not only will staff be able to closely monitor and reach their materials more quickly and efficiently, but hospital visitors and patients will also be able to find their way around the hospital much more swiftly, alleviating unnecessary stress and allowing them to focus on the priority of health.
---
Creating efficiencies
Using Purple's technology, pharmacies and healthcare providers also have the option to track their medicines on site using mini tags which can help better manage their prescription services. By attaching a mini tag to either a medication bag or an individual vial, applying a BLE tag to a medication cart or by using individual badge tags on delivery personnel, medical providers can better understand where the medication, cart or personnel is located using a mobile device or portal. Upon arrival on site, pharmacies will be notified that medication has arrived by using Purple's Geo Fences, which initiate notifications.
Purple's asset tracking solution, combined with the wider intelligent healthcare package, has the potential to help the NHS address the £300m in lost medicine reported every year – money that could pay for more than 11,000 community nurses or almost 20,000 more drug treatment courses for breast cancer.
---
A trusted provider
With 60 per cent of British employees now using apps on their mobile phones to perform their duties to a higher standard, this shift to tech-first will be a key driver in the digitalisation and future of the healthcare sector.
Purple already provide Wi-Fi to a number of healthcare providers in the UK, including Croydon University Hospital and Queen Elizabeth Hospital King's Lynn NHS Foundation Trust. As well as providing connectivity for patients, staff and visitors, Purple's service it goes beyond the limits of everyday Wi-Fi, allowing for real time alerts and information sharing.
In partnership with VCU Health, their team were able to harness its wayfinding solution to create a personalised navigation app for all eight buildings and the VCU Medical Centre as well as its corresponding parking decks. Vitally, Purple's resource here offers patients a downloadable route which can take them from their front door right to their appointment.
Their app gives a turn-by-turn direction to the exact unit or clinic location allowing patients to arrive on time and anxiety-free. Patients are also equipped with the ability to manually search for facilities such as food and dining and shops on site – and even return to their car or other saved locations.
---
The future of the sector
Without doubt, the increasing support required by the NHS and wider healthcare community is staggering. Fortunately there is a straightforward solution at hand. These technological advances will serve to alleviate nurses' valuable time, reducing unnecessary admin and relieving some of the additional stress encountered in the workplace.
If Purple's Intelligent Healthcare platform can go even part-way to bridging the gap in staff shortages and waiting times, it will have succeeded in its aim. Equipping healthcare professionals with the tools they need, will allow them to focus on delivering vital care, transforming the patient experience for the better.