New endoscopy staff bank to boost NHS capacity in Cheshire and Merseyside
By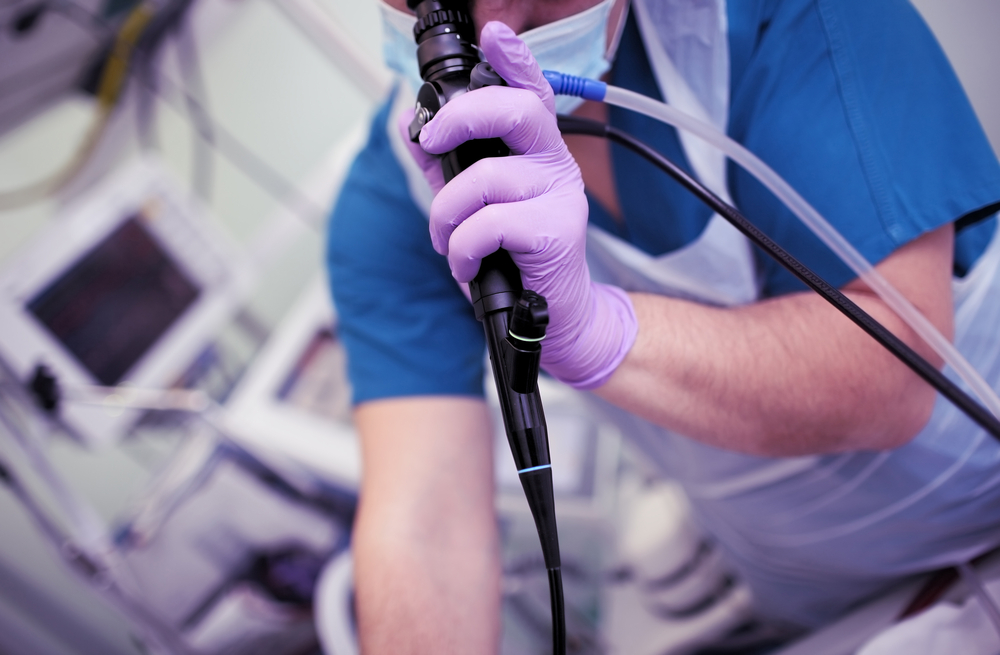 NHS Cheshire and Merseyside Integrated Care System (ICS) has established a new endoscopy staff bank to help boost local capacity and give endoscopy staff greater flexibility over when and where they work.
---
Developed in partnership with Mersey and West Lancashire Teaching Hospitals NHS Trust as lead employer, a new collaborative staffing bank for endoscopy staff will enable local trusts to pool their individual networks of temporary workers and adjust staffing levels according to demand. A total of seven trusts, which provide endoscopy services at 10 hospital sites and are part of the Cheshire and Merseyside Endoscopy Network, are participating.
The new bank is available to all NHS staff who specialise in endoscopy across the seven trusts taking part, including clinical, administrative, nursing and medical staff, and it is hoped that greater flexibility for staff will help boost staff retention. The bank will enable staff to pick up additional shifts as and where they wish, allowing them to view and select shifts at any of the 10 hospital sites via a mobile app, connected to a new digital platform built in partnership with workforce solutions provider Patchwork Health.
Participating trusts will be able to manage and approve payments through the platform, as well as gain access to a data reporting tool providing key staffing insights from across the collaborative bank, including staffing levels, pay rates and shift fill rates at the 10 hospitals. Workers joining the staff bank will be engaged through Mersey and West Lancashire Teaching Hospitals' (MWL's) Lead Employer team and added to their workforce and payroll systems.
Much of the information required on staff will be imported automatically from their existing NHS employment, reducing 'time to hire' and avoiding the duplication of checks including pre-employment screening and mandatory training. The new bank will also mean staff do not need honorarium contracts, which were previously required when staff worked for trusts other than their primary employer.
It is hoped that this will benefit staff by introducing greater flexibility to respond to personal circumstances, thereby boosting staff retention.
The ability to allocate workforce and resources within a region according to real-time need has long been touted as a potential strength of ICSs. Cheshire and Merseyside ICS hope that the establishment of the staffing bank will help to reduce reliance on agency staff, cutting costs and leading to shorter waiting times for patients. Visibility of staffing data will help teams across Cheshire and Merseyside Acute and Specialist Trusts (CMAST) – the provider collaborative which covers the ten hospital sites – to monitor staffing trends and identify areas for improvement, supporting them to meet rising patient demand.
The Cheshire and Merseyside endoscopy staff bank is the second major collaborative staffing initiative launched by lead employer, MWL Teaching Hospitals NHS Trust. In 2020, it launched the North West Doctors in Training Collaborative Staff Bank, the largest initiative of its kind in the UK, which brings together 24 trusts across the North West and has helped retain an estimated £6 million within the NHS to date.
The seven trusts, which provide endoscopy at 10 hospital sites and are all part of Cheshire and Merseyside Endoscopy Network, are:
Countess of Chester Hospital NHS Foundation Trust;
Mid Cheshire Hospitals NHS Foundation Trust – Leighton hospital;
East Cheshire NHS Trust – Macclesfield hospital;
Mersey and West Lancashire Teaching Hospitals NHS Trust – including Whiston, St Helens and Ormskirk hospital sites;
Warrington and Halton Teaching Hospitals NHS Foundation Trust – Warrington hospital;
Liverpool University Hospitals NHS Foundation Trust – including Liverpool Royal and Aintree hospital sites; and
Wirral University Teaching Hospital NHS Foundation Trust – Arrowe Park hospital.
Tracey Cole, Diagnostics Programme Director, Cheshire and Merseyside, said: "We are delighted to be able to offer this new way of flexible working so that staff can select where and when they want to work to ensure that all our patients are seen with the shortest possible waiting time.
"Each trust across Cheshire and Merseyside can access this secondary bank in addition to their own internal bank, which means that there will be less reliance on agencies when additional capacity is required.
"Staff are able to work and earn in addition to their substantive employment and share learning and best practice with their peers."
Dr Anas Nader, CEO and Co-Founder at Patchwork Health, said: "It's a privilege to be working with Cheshire and Merseyside and lead employer Mersey and West Lancashire Teaching Hospitals NHS Trust to expand access to collaborative staffing in the region through the new 'Diagnostics Collaborative Bank'.
"By connecting workforces from across the region, it is helping to increase flexibility for staff and workforce teams alike. This is especially important as services face unprecedented demand; more flexible, collaborative workforce planning is making it easier for staff to be deployed in line with patient need.
"We're excited to continue growing this initiative as we onboard more staff and support them to work flexibly through the collaborative staff bank. By doing so, we hope to help support retention, boost collaboration and ease staffing pressures across the region, empowering services to work together to facilitate more sustainable staffing."
---
Anyone interested in joining can apply via the following link: