Fujifilm primed for leadership in pulmonary solutions
By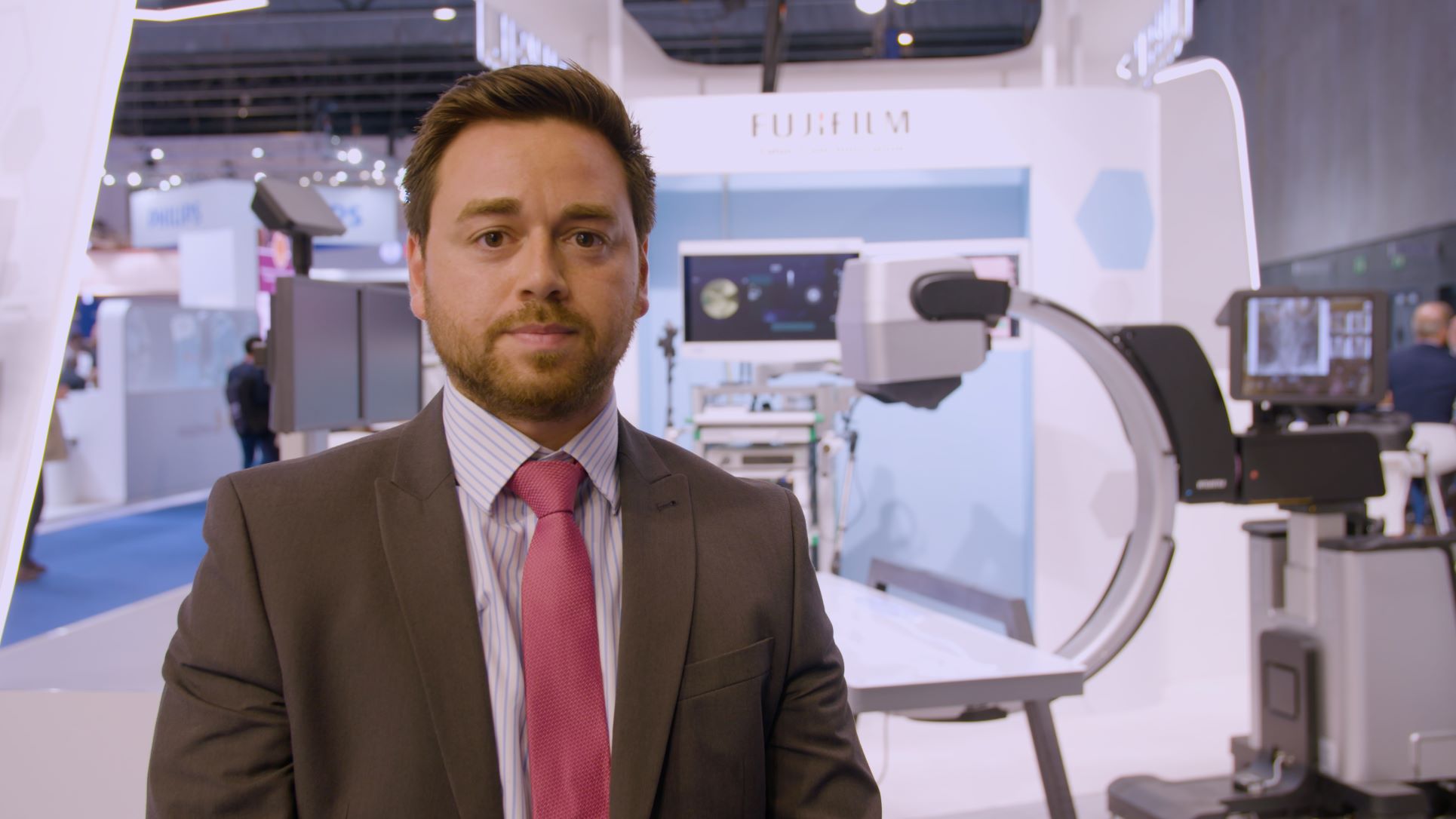 Pictured above: Samiran Dey, European Business Development Manager, Fujifilm Europe
An established pioneer in digital X-rays, flexible endoscopy, ultrasound and CT scans, Fujifilm Healthcare has been using these technologies to address pulmonary conditions for nearly two decades.
---
Yet, the company is better known in gastroenterology, and particularly for its advanced endoscopy products.
The acquisition of Hitachi's diagnostic imaging business in March 2021 strengthened Fujifilm's hand as a medical-imaging specialist and a comprehensive provider of healthcare solutions. Now, Fujifilm is leveraging cross-business synergies to pursue a bold new vision as a one-stop pulmonary solutions supplier.
That includes an expanded product portfolio, enhanced with innovations in fields such as image processing and artificial intelligence. With new additions such as the slim EB-710-P bronchoscope, Fujifilm offers a broad suite of pulmonology solutions extending right along the whole patient pathway, from screening to treatment planning.
Integrated, cutting-edge technologies that facilitate and clarify pulmonary screening and diagnosis can help improve patient outcomes in areas such as lung cancer, where survival rates still lag significantly behind other oncology settings. Streamlining patient pathways is also about tackling the capacity and efficiency issues that routinely confront time- and budget-constrained pulmonologists.
These issues, together with the inherent challenges of lung screening and diagnosis, are part of what has historically relegated lung-cancer detection to too little, too late. As Samiran Dey, European Business Development Manager for Fujifilm Europe, notes, hospital endoscopy units tend to have just one room out of five dedicated to bronchoscopy.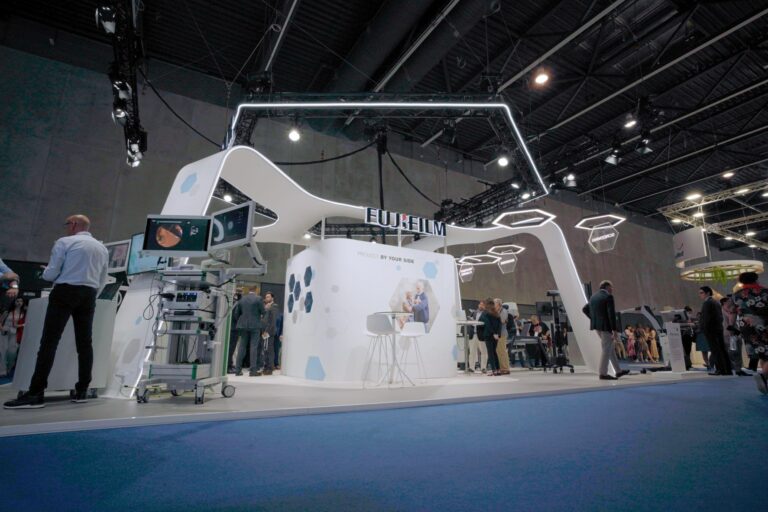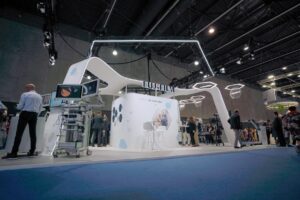 There are indications, though, that lung cancer is moving up the screening hierarchy. In its recent report on Strengthening Europe in the fight against cancer – towards a comprehensive and coordinated strategy, the European Parliament's Special Committee on Beating Cancer called on the Commission and Council to consider including targeted lung cancer screening in this year's updated guidance on cancer screening.
In England, lung-cancer screening pilots are being rolled out across the National Health Service in three phases under the Targeted Lung Health Check programme. Low-dose CT scans are available for anyone aged between 55 and 75 years who has ever smoked.
---
Unmet needs
This growing recognition of unmet needs brings the benefits of innovations such as the EB-710-P, or of 3-D visualisations to help plot a course through the lung to peripheral lesions, clearly into focus. Pulmonologists are also dealing with limitations of time and space, which is where Fujifilm assets such as faster image processing or compact, portable X-ray machines, come into their own.
Accessing all of this from a single supplier, with joined-up support services and data transfers, plus seamless transitions from disease detection through to surgical modelling, also underlines how important ease of use is to clinicians in the field. In Fujifilm's experience, what matters most to pulmonologists is not so much technical ingenuity or image quality, but rather how these qualities determine useability.
As Dey comments, "it's human nature, wanting things to run smoothly. Being able to have that integrated is the main issue for healthcare. Where things can talk to each other, especially the service side from industry, and they come from one provider, that makes it easier for clinicians to run their practice".
It can also drive efficiency and, potentially, cost-efficiency gains. Fujifilm is not only offering distinctive products, such as the EB-710-P or its FDR Nano X-ray system, but offering them as part of an inclusive package of pulmonology solutions that helps clinicians to do more, better, and in less time.
---
New ambitions
Patterned on Fujifilm's EndoSolutions strategy and its successful focus on gastroenterology, the new ambitions for pulmonology started taking shape more than a year ago, with the creation of a dedicated respiratory business unit and Dey's appointment to head up European business development. Monthly R&D meetings followed, while expert meetings kicked off in September 2022.
A roadmap for the evolving business envisages Fujifilm as a unique solutions provider in a very substantial European pulmonology market. Along with Fujifilm's one-stop offering, cross-business unit synergies will be a key differentiator in this respect. "What's really unique is synergising what the cross-business units can offer," Dey explains. "Over six months, I've found out that we actually do have a solution."
That runs from screening with X-rays and CT scanners, to Fujifilm's core diagnostics offering with bronchoscopy, and then on to software that facilitates treatment planning. "There are obviously many other companies out there doing many things," Dey says. "But no one other company has that full solution. We are a one-stop solution for the lung-patient pathway."
Something else that distinguishes Fujifilm in pulmonology is its commitment to training and education. The company's mobile training hub, the Endorunner, "allows us to take our products and education to the respiratory community, as opposed to them having to come to us", Dey observes. "We're also kicking off two-day pulmonology courses, dedicated to training physicians and all of the staff in the bronchoscopy suite."
---
Long-term vision
As Dey points out, "we've always been in pulmonology". However, Fujifilm has realised that "with lung-cancer screening coming to light in European countries, the UK probably being the first, more focus is needed. We had a product range; now we have a broader product range, thanks to some new bronchoscopes. And we can offer solutions to the respiratory community."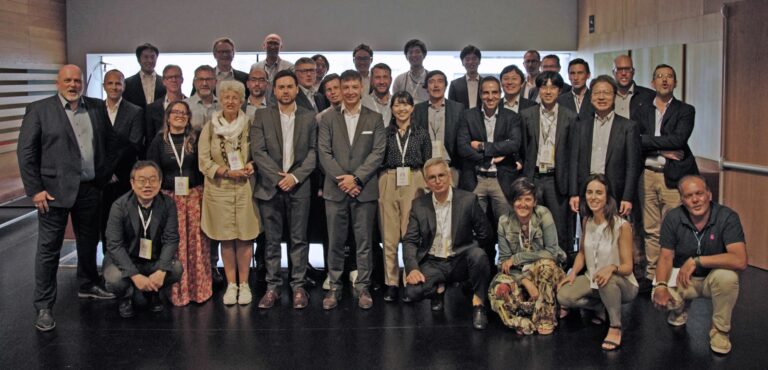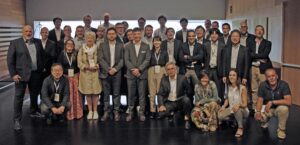 The long-term vision, Dey adds, is to be "the number one provider of pulmonary solutions to the healthcare market", offering "the products, services and education physicians need for their lung patients". At the same time, Fujifilm is determined to carry on innovating for even better pulmonology solutions.
That could eventually extend beyond treatment planning and into the surgical space. "We will never stop trying to find the full solution for the pulmonology pathway," Dey says. "And, for these patients, surgery is still the gold standard."
---
This is a sponsored article.