Prioritising local 'business progression' within ICS population health strategy
By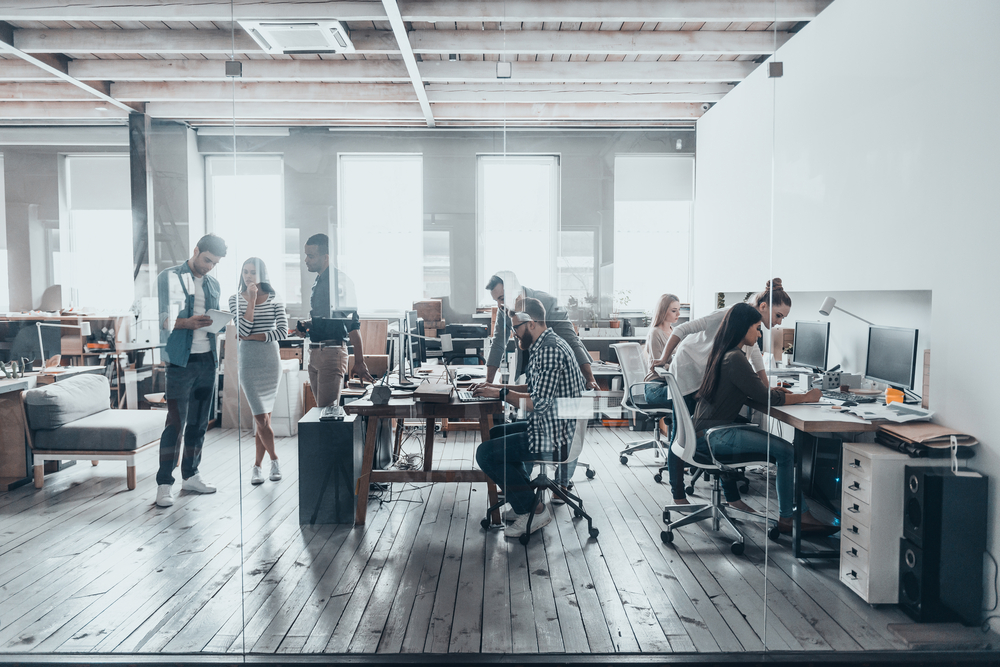 PPP's Population Health in Business series examines the impact of businesses on health outcomes. The first roundtable examined the impact of the employee-employer relationship on health equity within a given region.
---
Integrated care systems should prioritise the development of local 'business progression frameworks' within population health strategy. This is according to a new recommendation from Public Policy Projects (PPP). 
Business progression frameworks, developed by ICS leaders and local authorities, can provide local businesses with clear guidance regarding how their employee health and wellbeing strategies can impact local health, thereby driving accountability. 
Employment can greatly impact an individual's health, though this impact varies depending on the nature of the work and workplace environment. Variations in these health implications are significant contributors to health inequalities in the UK and can have a major effect on the impact of ICS population health strategy.  
Health inequalities have been found to exist within individual businesses, with poorer health outcomes typically experienced by those at lower occupational grades
The insights were uncovered during a roundtable of PPP's Population Health in Business series, which convenes key experts, including ICS leaders, to examine the impact that businesses, and employment more broadly, have on health outcomes. The series makes practical recommendations for ICS and business leaders to collaborate to inform population health strategies and improve health outcomes at a community level.   
The series is chaired by Professor Donna Hall CBE, Integration and Transformation Advisor to NHS England. Commenting on the insights gathered so far, Professor Hall said: These sessions explore the practical ways in which businesses can support health and wellness in their local communities. We have had engagement from a wide range of businesses, public health experts and academics which has been a rich and diverse discussion. The report provides helpful support and advice to local health and care system leaders, businesses and communities on making the most of private employers as a key part of the local infrastructure to support breed health and wellness for all."
PPP has found that good employee health and wellbeing strategies and a positive workplace culture are associated with increased productivity and better staff retention – meaning that the quality of a business's approach to employee health directly impacts their strength as an organisation. A positive workplace culture is one that fosters clear and open communication and strong co-working bonds. PPP also believes that businesses can influence the health and wellbeing of their employees through better pay, flexibility in location and working hours, and increased control over tasks and responsibilities.  
Health inequalities have been found to exist within individual businesses, with poorer health outcomes typically experienced by those at lower occupational grades. Businesses that incorporate health into every level of their corporate decision-making, and seek to prioritise those in greatest need, are more easily able to impact health equity than businesses that do not.   
---
How a progression framework is improving health outcomes in Leeds
Leeds City Council's 'Business Anchor Progression Framework' provides an example of what such a framework could look like. Broken down into four sections (employment; procurement; environment and assets; and corporate and community) the framework is "designed for businesses with a large or influential local presence who want to play a full anchor role locally and is a wide-ranging tool that considers the breadth of a company's activities."  
Anchor institutions can be defined as large organisations whose sustainability is connected to the populations they serve and who seek to utilise their assets and resources to support improvements in health equity and the overall quality of life within their local area. The framework used in Leeds poses questions to businesses such as "to what extent do you encourage the mental and physical health and wellbeing of staff through facilities, policy, culture and support?"  
The framework is primarily aimed at private sector businesses that have generally yet to be incorporated into UK anchor networks. The framework also asks businesses to grade their present status and their organisation's ambitions on a scale of one to four and is intended to provide businesses with clarity on their responsibilities as community anchors and support them in identifying key areas of improvement.   
---
---
Recommendations from roundtable 1
ICSs should craft 'business progression' strategies to chart the progress of private businesses within their local system. These frameworks should share some universal objectives and metrics but must also be tailored to the specific needs of the system in question.  

 
Businesses should identify the key health conditions and inequities within their business and should share findings with their local ICS. 

 
Businesses should be further encouraged to submit case studies documenting their approaches to employee health and wellbeing, and their perceived success, to the DWP and their local ICBs. 

 
The DWP should support ICSs in developing 'business progression' frameworks by developing a more robust Voluntary Reporting Framework.   

 
Health equity considerations should be incorporated into corporate decision making at every level.  

 
An employee health and wellbeing strategy should include objectives for improving communication between employees, particularly between different seniority levels. Strategies should also view socialisation and the development of workplace 'rituals' as key to developing a healthy culture.  

 
Employee health and wellbeing strategies should target those at higher risk of health inequalities, particularly those at lower occupational grades. Strategies should prioritise interventions that help employees easily access support linked to improved social determinants of health and should be extended to contracted employees where possible. 

 
ICSs should encourage employers to re-evaluate their Employee Assistance Programmes (EAPs) to ensure support programmes are easy to use and deliver a clear benefit to employees.