Recognising the value and impact of AHP support workers within healthcare
By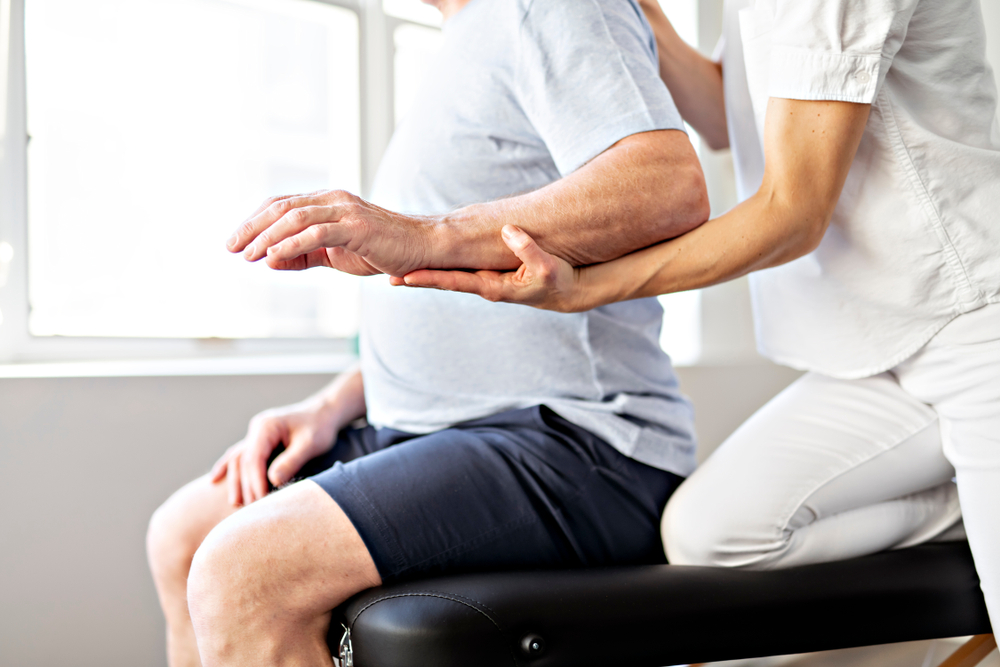 This week the Chartered Society of Physiotherapy, along with a coalition of 13 other allied health professional (AHP) bodies, is celebrating Support Worker Awareness Week.
---
AHP support workers are an integral part of multidisciplinary teams. They are relied upon for the transformative role they have to play across many different services, including physiotherapy. They work within their scope of practice to carry out a wide range of tasks and are supervised by a registered healthcare professional who retains responsibility for patient care.
The value of support workers cannot be underestimated. The contribution to services by support workers, both in the NHS and the independent sector, enhances patient outcomes, improves patient experience and increases service efficiency. They also provide immeasurable guidance and support to the wider health and care team.
Currently, we see increasing numbers of support workers playing a vital role in facilitating education by supporting physiotherapy students with their learning. By supporting physiotherapy students with practice-based learning during their placements, support workers offer a safe and supportive space, and contribute to the growth of the profession.
During the pandemic, support workers demonstrated great flexibility and brought new skills to the role. Their responsibilities increased and elements of their practice developed to meet the extraordinary pressures on the system.
---
Need for more support workers
More physiotherapy support workers are needed within the NHS, but this demand can't be met by increasing the registered workforce alone. With ever-increasing physiotherapy waiting lists, an ageing population and more patients living with multiple conditions, more support workers are needed to fulfil population, patient and service delivery needs in safe, effective ways.
The CSP has recently conducted a physiotherapy workforce review in England and is calling for 6,500 additional non-registered physio posts in the NHS over the next five years. Additionally, the recent NHSE intermediate care framework recommends maximising the use of skilled support workers. If utilised at the right points in intermediate care pathways, their skills and expertise will improve access to high quality rehab that is timely, safe and person-centred.
In Northern Ireland, we want to see the implementation of the recommendations outlined in the Physiotherapy Workforce Review Report published in 2020, including the establishment of apprenticeships for physiotherapy support workers. In Scotland, we are calling for funded 'earn and learn' routes to be established and in Wales, the expansion of the level 4 apprenticeship scheme for support workers.
The support worker role is evolving, with increased opportunity to carry out additional responsibilities in practice. Higher-level support workers have additional responsibilities across the four pillars of practice. These roles are important to provide a positive impact on patient flow, quality of patient care and to meet new national policy developments.
---
What support workers need
Support workers need clear opportunities and pathways to develop capabilities and pursue career development. Each UK country should have a programme of work to develop support worker roles including those at higher level. This should both develop CPD opportunities, a greater consistency in levels of practice, capabilities and governance arrangements.
Higher-level support worker roles are one example of career development and provide opportunity for managers to think creatively about the skills mix within their teams.
With the right systems and support in place, support workers can do so much more.
---
Looking to the future
With the opening of the National Rehabilitation Centre (NRC) in East Midlands planned in early 2025, there is a new pioneering role.
The centre will offer a foundation degree apprenticeship for a rehab assistant practitioner role (band 4 equivalent). The rehab assistant practitioner will work across OT, physio and nursing with an evidence and training base behind them.
The NRC plans to offer around three to four hours a day of rehab as opposed to the 30-40 mins per day rehab normally offered in the NHS. Rehab Assistant Practitioners will be key in meeting these ambitious targets.
It is clearly time to recognise and shine a spotlight on the vital role of support workers but also most crucially to invest in their pathway and career opportunities.