Pharmacy First service agreed as Recovery Plan set to launch
By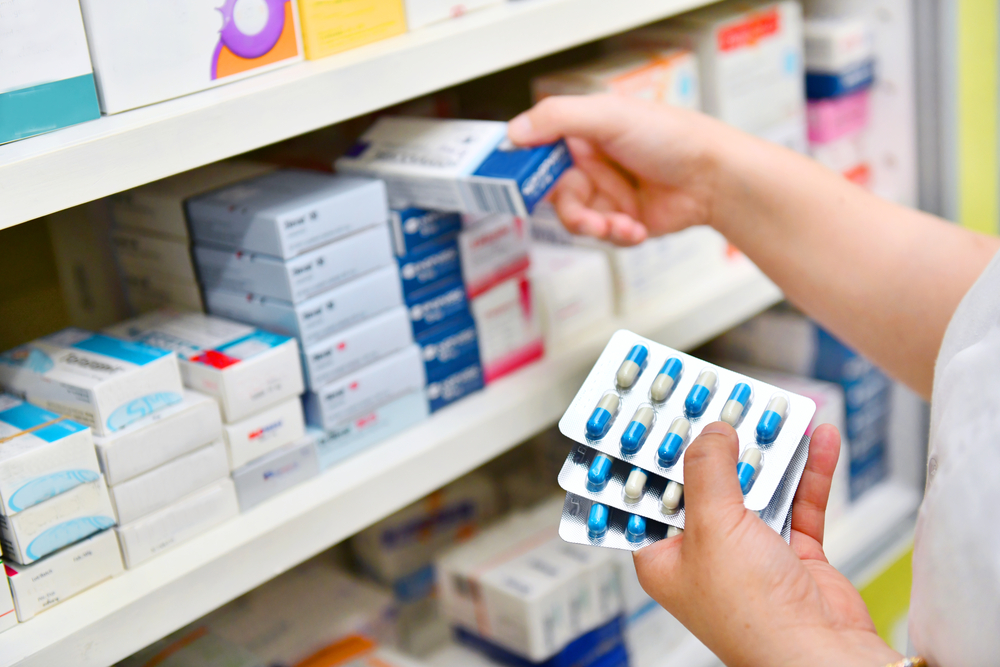 Negotiations have concluded around the implementation of the Pharmacy First scheme, which is now set to launch in full on 31st January 2024.
---
The government, NHS England, and Community Pharmacy England (CPE), which represents all community pharmacy owners in England, have reached agreement regarding the launch of the new national Pharmacy First service, set out in this year's Delivery plan for recovering access to primary care.
CPE's Committee unanimously accepted the proposed deal, which outlines how the £645 million investment pledged in the Delivery plan will be used to support the rollout of expanded community pharmacy services. The agreement was reached following months of negotiation between CPE, the Department of Health and Social Care and NHS England.
Public Policy Projects has recently advocated for an expansion of pharmacy services in England in its report, Driving true value from medicines and pharmacy, which was chaired by Yousaf Ahmad, ICS Chief Pharmacist and Director of Medicines Optimisation at Frimley Health and Care Integrated Care System.
It is now confirmed that the Pharmacy First services will be launched on 31st January 2024 as an Advanced Service, subject to the required IT infrastructure being in place. Under the new service, pharmacists will be able to offer advice and prescribe treatment for seven minor ailments, including sore throats, insect bites and uncomplicated urinary tract infections for women. Patients will be able to access the service without an appointment, as well as via referrals from NHS 111 and GPs.
Following consultations with pharmacists, patients with symptoms indicative of the seven conditions covered will be offered advice and prescription-only treatments where necessary, under a Patient Group Direction (PGD). CPE hopes that in the future, independent prescribers will be empowered to complete episodes of care without requiring a PGD.
As per CPE, the following stipulations have also been agreed:
The writing-off of previous funding over-delivery worth £112 million for CPCF Years 3, 4 and 5. If this money had been re-claimed from pharmacy owners over a year, it would have resulted in a reduction in the Single Activity Fee of around 10 pence per item.
Protecting baseline CPCF funding: the new money will be accessible as soon as possible rather than risk further over-delivery against Year 5 CPCF funding – the writing off of some Year 5 projected over-delivery supports this.
The inclusion of an upfront payment for of £2000 for Pharmacy First to support pharmacy owners to prepare and build capacity for the new service.
Increasing service fees to support ongoing capacity to deliver Pharmacy First, and for an uplift in fees across all services.
Reducing activity thresholds at the start of the scheme to "more achievable levels".
The National Pharmacy Association (NPA) has welcomed the announcement, while also repeating calls for an increase in core funding for the community pharmacy contract to underpin sustainable future growth for the sector. NPA Chair, Nick Kaye, said: "We welcome this commitment to invest in a nationwide Pharmacy First service for common conditions. The new funding, whilst welcome, will not in itself solve the financial crisis in community pharmacy, but it is a substantial investment in a key service that could be a stepping stone to more.
"NHS England have put their faith in us, having seen community pharmacy successfully deliver other clinical services at scale. I've no doubt that pharmacies will once again deliver an impressive return on investment for the health service.
Highstreet pharmacist Boots has also welcomed the announcement pharmacy reforms. The chain announced today that it will roll out the NHS Pharmacy Contraception Service, allowing pharmacists to provide contraceptive advice and prescriptions, in the coming months. The service has already been successfully piloted in 22 stores in England.
The NHS Blood Pressure Check Service will also be expanded to most Boots stores in England, allowing pharmacists to check patients' blood pressure and provide advice on reducing their risk of cardiovascular disease. Boots has said that the new and expanded NHS services will be good news for patients, pharmacy teams and GPs alike.
Seb James, Managing Director of Boots UK & Ireland, said: "We welcome the government's announcement of plans to launch new contraception and minor ailments services in England, which will make life easier for patients to access the care and medicines they need quickly and help reduce GP wait lists.
"We have been working with our pharmacy teams in stores to roll out these new services to patients in England. We are already commissioned to deliver similar services for the NHS in Scotland and Wales and these are very popular with our patients and pharmacy team members.
"The free NHS blood pressure checks that we offer at most of our stores in England can save lives by spotting potential cardiovascular problems at an early stage, which also helps to reduce the burden on the NHS longer term."