NHS must seize upon growth in physiotherapist numbers
By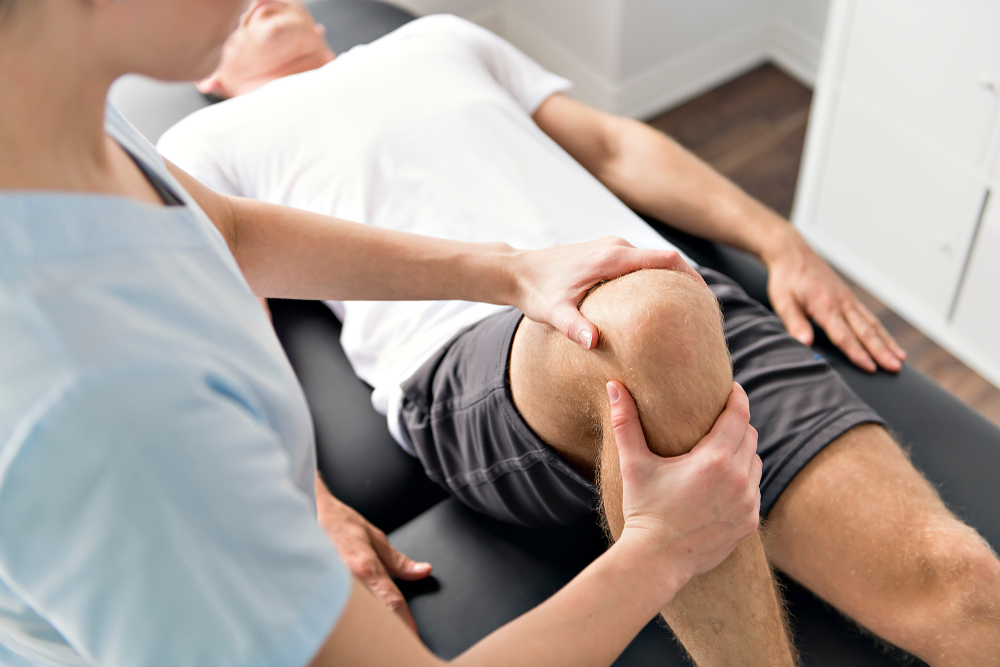 Growth in the physiotherapy workforce should be the solution to the workforce crises in the NHS community rehabilitation services.
---
The physiotherapy workforce is ripe for expansion, which is good news for the public, policy makers and service providers. But this good news is not resulting in a high-quality rehabilitation service for all with a well-resourced physiotherapy workforce.
Many people do not know what good quality rehabilitation should look like, and there exists a growing unmet population need, combined with historic understaffing of community services, particularly of rehabilitation services.
At present, nearly a third of people in England has a long-term health condition. People with long-term conditions are being pushed into the most expensive and overburdened parts of health and care because they are not being supported in the community to manage their conditions effectively.
The needs of people with long-term physical conditions account for half of all GP consultations, 70 per cent of bed days in hospital and 70 per cent of total health and social care spending, while more than 60 per cent of patients admitted to hospital as an emergency have one or more long-term conditions.
---
Lack of access to high quality rehabilitation services
Narrowing the gap in healthy life expectancy will only happen with better access to quality community and primary care services for people with long-term conditions and for these services to be integrated around their needs.
NHS community rehabilitation services have been developed in a piecemeal way, often siloed by medical condition, with varying criteria for access. Furthermore, poor access to rehabilitation is particularly concentrated in areas of deprivation and among marginalised groups, resulting in more demand for GP appointments, increased A&E attendance and admissions.
Delivery plans for NHS policies have been also undermined by the lack of calculations on the additional staff capacity needed. For example, policies on urgent community response and discharge to assess have been implemented at the expense of rehabilitation, because they are delivered by the same group of staff. This has meant the policies have failed to reduce emergency admissions or the harm from delayed discharge.
However, for the last five years, additional roles in primary care have improved access to expert advice and diagnosis within primary care.
---
The value of Musculoskeletal first contact physiotherapist roles
An example of this is the establishment of the role of the Musculoskeletal first contact physiotherapist (MSK FCPs). MSK FCPs are improving patient outcomes, reducing demands on GPs, cutting medicine prescribing and reducing unnecessary onward referrals and tests.
The initial target provided in the Interim People Plan 2019 was stated as 5000 MSK FCPs, but currently there are only 1376 posts covering many GP surgeries and population sizes several times more than originally modelled. Due to these issues, GPs report that they don't feel the impact of MSK FCPs, and issues of MSK FCPs retention are emerging.
This dynamic undermines implementation and has slowed down the evolution of the MSK FCP role which would support integration with community services.
---
How can we expand the physiotherapy workforce?
Community rehabilitation services are experiencing difficulties with recruitment and retention, but even greater issues are a lack of established posts and gaps in provision. 15 per cent of physiotherapy staff are leaving the NHS each year and almost half of them are leaving within the first five years of qualifying.
Many are moving to the private sector, but some newly qualified physiotherapists are seeking positions in low-skilled roles in the commercial sector citing less stress, flexible working hours and better pay. There is also the worrying issue of support workers retiring; a 2019 CSP survey of support workers shows that approximately 24 per cent of the current physiotherapy support worker workforce are over 55 years of age.
To compound this, a recent CSP staffing survey, showed that 93 per cent of physiotherapy managers reported that there were insufficient staffing numbers to meet patient needs and 39 per cent of physiotherapy staff reported that this was something they were very concerned about. CSP members also reported having less time to spend with patients, longer waiting times and a lack of available time to improve services, while issues around staff retention and an inability to fill vacant posts were also highlighted by members as contributing factors to insufficient staffing levels.
In the UK, there are currently nine registered physiotherapists for every 10,000 people compared to Denmark, where there are 26.8 physiotherapists for every 10,000 people and Norway, where there are 25.3 physiotherapists for every 10,000 people.
---
What are the solutions?
Over the years, the NHS has not grasped that, if done well, an increase in physiotherapy provision can help to meet patient needs and reduce pressures on the most overstretched parts of the system.
Insufficient staffing levels are contributing to recruitment and retention problems, which has led to a vicious cycle of high workloads and too few staff.
Change can happen but this requires increased staffing as well as doing more to attract and retain the physiotherapy workforce. The growth in the numbers of registered physiotherapists is increasing, but a sustainable and long-term workforce solution is urgently needed.
The NHSE Long Term Plan must support integrated workforce planning, with targets across primary and community sectors based not on the status quo but on Government and system policy objectives to improve provision to meet population need.
Support workers also have a vital role to play – they need expanding in number and should be upskilled through Rehab Assistant Practitioner apprenticeships to take on greater responsibility, making it possible to safely expand the support worker workforce as a proportion of the workforce overall.
As well as addressing under-staffing, community services also need more strategic leadership, consistency of provision and visibility within the NHS. The lack of leadership in community services is worrying; where Trusts have Chief AHPs at a senior level, community service leadership is strengthened, improving visibility. As well as ensuring this is the case within all Trusts, there need to be more clinical therapy roles within the community working at an advanced practice or consultant level to drive up consistency in standards, lead integration across pathways and partnership working with primary care.
The good news is that the number of registered physiotherapists is growing, alongside a supply of students. Now is the time for the NHS to utilise this rise in numbers. Doing so will go a great way towards tackling the current workforce crisis in NHS community rehabilitation services.
---
The Chartered Society of Physiotherapy will be joining ICJ and Public Policy Projects at the Integrated Care Delivery Forum in Manchester, this Thursday 25th May. The event is free to attend for relevant healthcare professionals, so come and say hello!