NAO urges DHSC and NHSE to act on systemic pressures hindering ICS priorities
By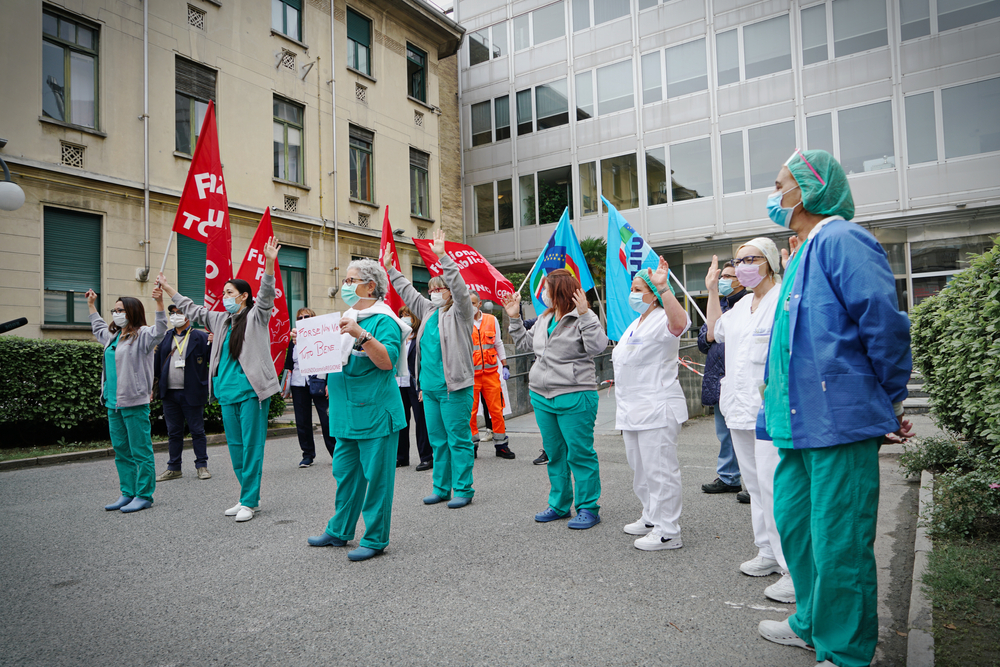 New report calls for action on workforce, social care and wider financial sustainability, as new figures show worsening picture for NHS waiting lists and staff vacancies.
---
The National Audit Office (NAO) has called on NHSE and DHSC to deliver national-level strategies addressing workforce and social care issues to allow integrated care systems (ICSs) to fulfil local priorities on prevention and health inequalities, in a new report, Introducing Integrated Care Systems: joining up local services to improve health outcomes, published today.
The report states that "inherent tensions between meeting national targets and addressing local needs… mean that there is a high risk that ICSs will find it challenging to fulfil the high hopes many stakeholders have for them."
It comes as the NHS continues to hit unwelcome milestones. NHSE figures released today show the number of people waiting for hospital treatment topped 7 million for the first time in August, while just 56.9 per cent of A&E patients in September were seen within four hours, which is a record low.
The NAO's report urges DHSC and NHSE to clarify a realistic set of medium-term objectives for ICSs, "to ensure ICSs can make progress on prevention and local priorities", and states the need for government support in addressing the current workforce crisis engulfing large sections of the wider healthcare system, including social care.
The NAO fears for ICSs' ability to fulfil their primary objectives – joining up local services and addressing health inequalities – if there is no national-level action to tackle the long-standing pressures on the NHS.
NHS bosses are growing increasingly concerned about the system's ability to cope with demand this winter, with NHS England's National Medical Director, Professor Sir Stephen Powis, saying the service was anticipating "a difficult winter ahead."
---
"You can't have a healthy economy without a healthy society."
Tim Gardner, Senior Policy Fellow at The Health Foundation, described the latest waiting list figures as "a grim milestone for the NHS", adding that "the data should be a warning to government that NHS and social care services are already under severe strain, even before winter starts to bite."
The Shadow Health Secretary, Wes Streeting, said: "It is totally unacceptable for millions of people to be left waiting months or even years for treatment, often for painful and debilitating conditions.
"Twelve years of Conservative understaffing of the health service is holding our economy back, with patients unable to work while they wait. You can't have a healthy economy without a healthy society."
Saffron Cordery, the Interim Chief Executive of NHS Providers, said: "The NAO's report highlights how tough it will be for systems to deliver stretching efficiency savings. Systems face significant operational challenges including workforce shortages, increased activity to tackle backlogs and ongoing Covid-19 pressures, all of which are creating major cost pressures."
Sarah Walter, Director of the NHS Confederation's ICS network, said: "Many of the barriers highlighted by the NAO still ring true to what our members are experiencing. Recently, ICS leaders have been growing increasingly concerned by the government's lack of attention and coherence across its departments… [including] the pausing of its planned obesity and mental health strategies, in addition to the apparent disappearance of the white paper on health disparities.
"ICS leaders are clear that they cannot be subjected to further national targets at the expense of tackling specific local issues, especially when central funding is not given to deliver them."
Meanwhile, against the backdrop of the first potential nationwide nursing strike, Health Secretary Thérèse Coffey told The Evening Standard that "nurses can leave if they want to", apparently rejecting the idea of any pay increase for nurses. "I feel we have acted, and NHS staff have already been offered an annual pay rise of £1,400. We have accepted the recommendation of the pay review body," she explained.
When challenged on the fact that many qualified nurses are leaving the NHS to seek work abroad, Dr Coffey replied saying "it is their choice of course if they want to do that, but then we also have an open route for people to come into this country who are professional staff."
The Health Secretary has previously been accused by the Royal College of Nursing of "having her head firmly in the sand."