Cost of living hits social care staff as vacancies soar
By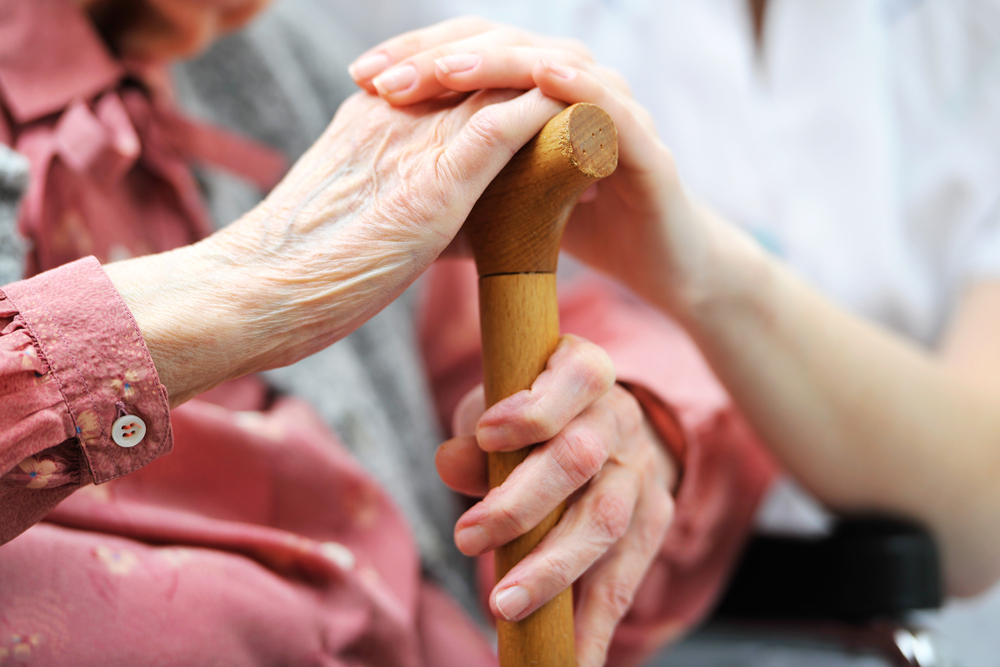 As a Health Foundation report finds care home staff are more likely to be living in poverty than other health workers, figures from Skills for Care show the social care vacancy rate has risen to a record-high.
---
Skills for Care's annual social care workforce report has shown a drop in the number of care workers in England for the first time in 10 years. It follows a new report from the Health Foundation which finds that care home staff are far more likely to be living in poverty than other health workers, with one in five living in poverty before the latest cost-of-living crisis, compared to one in eight of all workers.
The findings have raised fresh concerns over the viability of a career in care. Despite a stream of pleas for the government to raise the status and pay of care workers, Skills for Care's report also shows that 80 per cent of jobs in the economy pay more than the average job in social care.
Estimates within Skills for Care's report show a three per cent fall in the number of posts filled in 2021-22 (amounting to 50,000 posts), the first time a drop has been recorded in 10 years. As such, the vacancy rate in adult social care has risen to 10.7 per cent, the highest rate since figures began in 2012-13. However, the number of vacancies in adult social care also increased by 52 per cent over the last year, up 55,000, and now stands at 165,000 vacant posts.
Furthermore, the starter rate for carers fell from 37.3 per cent in 2018-19 to 30.8 per cent in 2021-22, while staff turnover rates remained at a similar level (29 per cent in 2021/22), meaning that a similar proportion left their roles with fewer staff to replace them.
Taken together, the figures suggest that longstanding difficulties in recruiting and retraining staff are behind the fall in overall workforce numbers, rather than a decrease in demand.
Speaking about Skills for Care's report, Professor Martin Green, Chief Executive of Care England, said: "This report illustrates the impossible challenge currently facing independent care sector providers. A growing number of people are living with increasingly complex conditions but are being supported through an insufficient government funding pot.
"A lack of government action has had a significant consequence on providers' ability to recruit and retain staff, with staff being lost faster than they can be replaced. The writing is on the wall and immediate help is urgently required to secure the future sustainability of the sector."
---
In-work poverty increasing among social care workforce
Using national survey data from April 2017 to April 2020, the Health Foundation found that around one in 10 residential care workers experienced food insecurity during this time, with 13 per cent of residential care workers' children living in material deprivation – unable to afford essentials like fresh fruit and vegetables or a warm winter coat. Among the children of all working families, this figure stood at 5 per cent.
Care home staff were also found to be twice as likely to be in receipt of in-work benefits compared to all workers, with around 20 per cent of residential care home workforce drawing on universal credit and other legacy benefits from 2017 to 2020, compared with 10 per cent of all workers.
Given that these figures account for the period before the latest cost of living crisis and Covid-19, the Health Foundation suggests that the picture has likely worsened since 2020; food costs rose by 13 per cent in August 2022 and the annual rate for clothing and footwear was 7.6 per cent in the year to August 2022, up from 6.6 per cent the previous month.
Commenting on the Health Foundation's report, Hugh Alderwick, Director of Policy at the Health Foundation, said: "Social care workers – who are mostly women – play a vital role in society but are among the lowest paid workers in the UK, and experience shocking levels of poverty and deprivation. Many cannot afford enough food, shelter, clothing and other essentials, putting their health at risk."
With inflation topping 10 per cent following the Chancellor's disastrous September 'mini-budget', and showing no signs of dropping, there are real fears for the ability of the social care workforce to function under the current circumstances.
Many criticised the absence of a workforce plan in Health and Social Care Secretary Thérèse Coffey's announcement to the House of Commons in September. The latest reports have prompted renewed calls for the government to issue a comprehensive and fully-funded workforce plan for social care in England, as well as broader measures that tackle the root causes of poverty.
The Health Foundation accuses the government of prioritising the needs of the wealthy over the needs of average workers, although considerable funding has recently been made available to provide support with energy bills. However, they argue that "despite [the government's] 45p tax rate U-turn, its plan for growth will mostly benefit the richest households."
---
"£15 an hour – it's the least they deserve"
Hugh Alderwick added: "Sustained underfunding of social care has contributed to unacceptable pay and conditions for staff and major workforce shortages, with vacancies in England rising by 52 per cent last year. This reflects political choices. If government values people using and providing social care, it must act to tackle low pay and insecure employment conditions in the sector.
"People on low incomes are most likely to struggle through the current cost-of-living crisis, and poverty in the UK is set to increase. Yet government's plan for growth prioritises tax cuts over investment in public services – with a further squeeze on public spending likely to follow."
GMB, the general workers' union, is citing the report in it calls for social care workers to receive £15 per hour. Rachel Harrison, GMB Nation Officer, said: "Care workers are an immensely skilled, compassionate workforce who do an incredible difficult job. Instead of being properly rewarded, they are expected to survive on a whisker above the minimum wage.
"Essential care is delivered by underpaid and mostly women workers. And without the dedication of our care workers the whole house of cards will come tumbling down. GMB is campaigning for care workers to be paid no less than £15 an hour – it's the least they deserve."