Millions waiting to access mental health services, says NAO report
By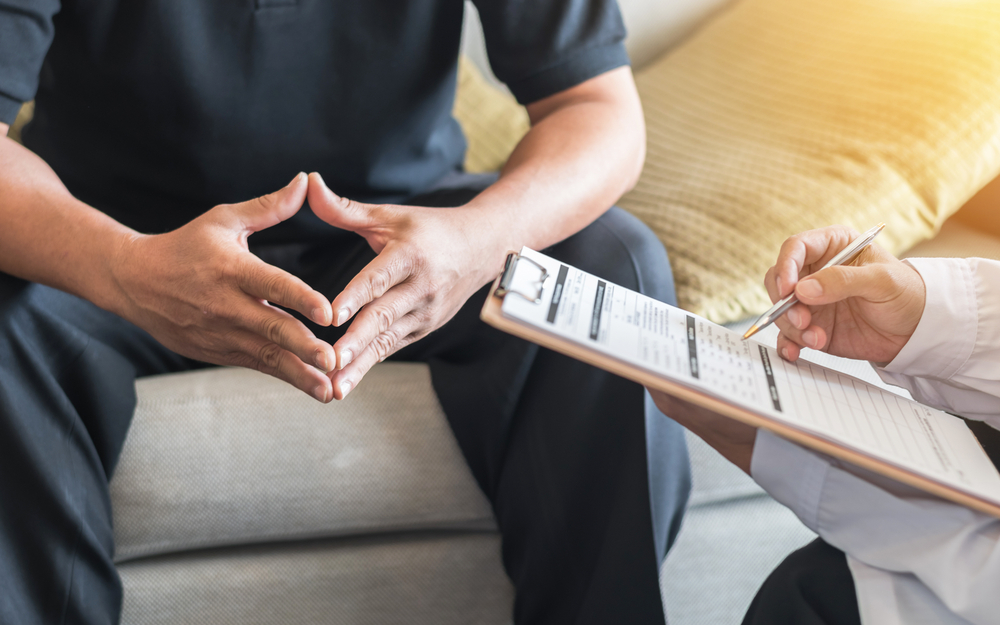 Despite increases in funding and staffing levels, millions of people are waiting to access mental health services in England, according to a new report from the National Audit Office (NAO).
---
The NHS saw a 44 per cent increase in referrals to mental health services between 2016-17 and 2021-22 and although capacity has increased, services are failing to keep pace with demand, according to a new report from the National Audit Office (NAO). The report, Progress in improving mental health services in England, has found that the number of people accessing NHS mental health services rose from 3.6 million in 2016-17 to 4.5 million in 2021-22, and while the mental health service capacity expanded during this time, it has failed to keep pace with demand.
Published on 9 February 2023, the report focuses on the implementation and progress of NHS commitments around mental health service provision, as set out in the Five Year Forward View for Mental Health (2016), Stepping forward to 2020/21: The mental health workforce plan for England (2017) and the NHS Long Term Plan (2019).
It finds that trusts are increasingly seeking alternative means of managing surging demand for mental health services and in many cases, are reducing the levels of support they offer. According to the report, from 2021-22, six out of 33 mental health trusts reduced provision of some services in order to cope with demand, while nearly half (15) raised treatment thresholds and 32 of 33 increased their use of temporary and bank staff, implying the presence of significant and system-wide pressures.
---
Workforce constraints "a major challenge"
The report also notes that the NHS mental health workforce increased by 22 per cent between 2021-22 (to 133,000 full-time equivalent staff) but describes the ability to retain staff as "a major constraint [and an] increasing challenge". According to the report, 17,000 of the mental health workforce (13 per cent of the total) left the NHS during 2021-22 alone.
The NAO's own survey of NHS mental health trusts has previously highlighted concerns over shortages of medical and nursing staff and psychologists, with the reasons behind these shortages including "difficulties recruiting and retaining staff, high turnover between service areas, and competition from health and non-health sectors".
The NAO finds that NHS mental health services achieved new waiting time standards for talking therapy services as well as early intervention in psychosis services, whereas waiting times for eating disorder services for children and young people rose. Waiting times for eating disorder services for children and young people were falling until 2019-20, until surges in demand during the pandemic disrupted performance. Just 68 per cent of young people who were urgently referred to these services were seen within a week from April-June 2022, significantly below the target of 95 per cent.
While lauding the "important first steps" taken by the NHS to improve mental health service provision, the report describes services as "under pressure", and NAO interviews with stakeholders have highlighted poor experiences accessing and using these services. This is particularly true for children and young people, people from minority ethnic groups, LGBTQ+ people, and those with complex needs.
Among the lingering effects of the Covid pandemic is a sharp rise in mental health conditions among young people. The report estimates that between 2017 and 2022, the proportion of young people with probable mental disorders increased by 50 per cent for 7-to-16-year-olds and more than doubled for 17-to-19-year-olds, higher than was estimated in the NHS Long Term Plan. This will likely increase the length of time it takes to reduce the gap between mental health service provision and demand.
The share of the total NHS budget dedicated to mental health services rose slightly, reflecting the government's 2014 commitment to 'parity of esteem' for mental health provision. The report notes, however, that neither DHSC nor NHS England have defined exactly what achieving 'parity of esteem' in service access and provision will entail. As such, the NAO is unable to quantify the degree of progress to date and what else is needed to achieve 'parity of esteem'.
---
"It is vital that DHSC and NHSE define what is required."
Gareth Davies, Comptroller & Auditor General of the NAO, said: "The Department for Health and Social Care and NHS England have made a series of clear commitments and plans to improve mental health services, but they have not defined what achieving full parity of esteem for mental health services will entail. It is therefore unclear how far the current commitments take the NHS towards its end goal, and what else is needed to achieve it and match the increasing public awareness and need.
"While funding and the workforce for mental health services have increased and more people have been treated, many people still cannot access services or have lengthy waits for treatment. With demand for mental health services having increased since the pandemic and being expected to increase further in the coming years, it is vital that DHSC and NHSE define what is required to meet the growing demand."
Meg Hillier MP, Chair of the Committee of Public Accounts, said: "The many individuals affected by mental health problems rely on the right treatment at the right time, so they can lead fulfilling lives.
"Today's NAO report shows that DHSC and NHSE have made some progress on expanding vital mental health services. However, their plans fall short of demand and the quality of provision is uneven. I am concerned that children and other vulnerable groups are more likely to have a poor experience of treatment, if they manage to receive treatment at all.
"My committee has previously highlighted the immense challenges across the health and social care landscape; addressing fundamental workforce issues are central to fixing the crises. The challenge facing the nation's mental health has grown enormously since Covid-19. DHSC and NHSE must ensure that mental health provision is given due attention as they firefight on all fronts. The cost to individuals and wider society will be significant if they fail to do so."
---
The full report can be accessed here.