Leaders call for ICSs to "subvert" health and care system
By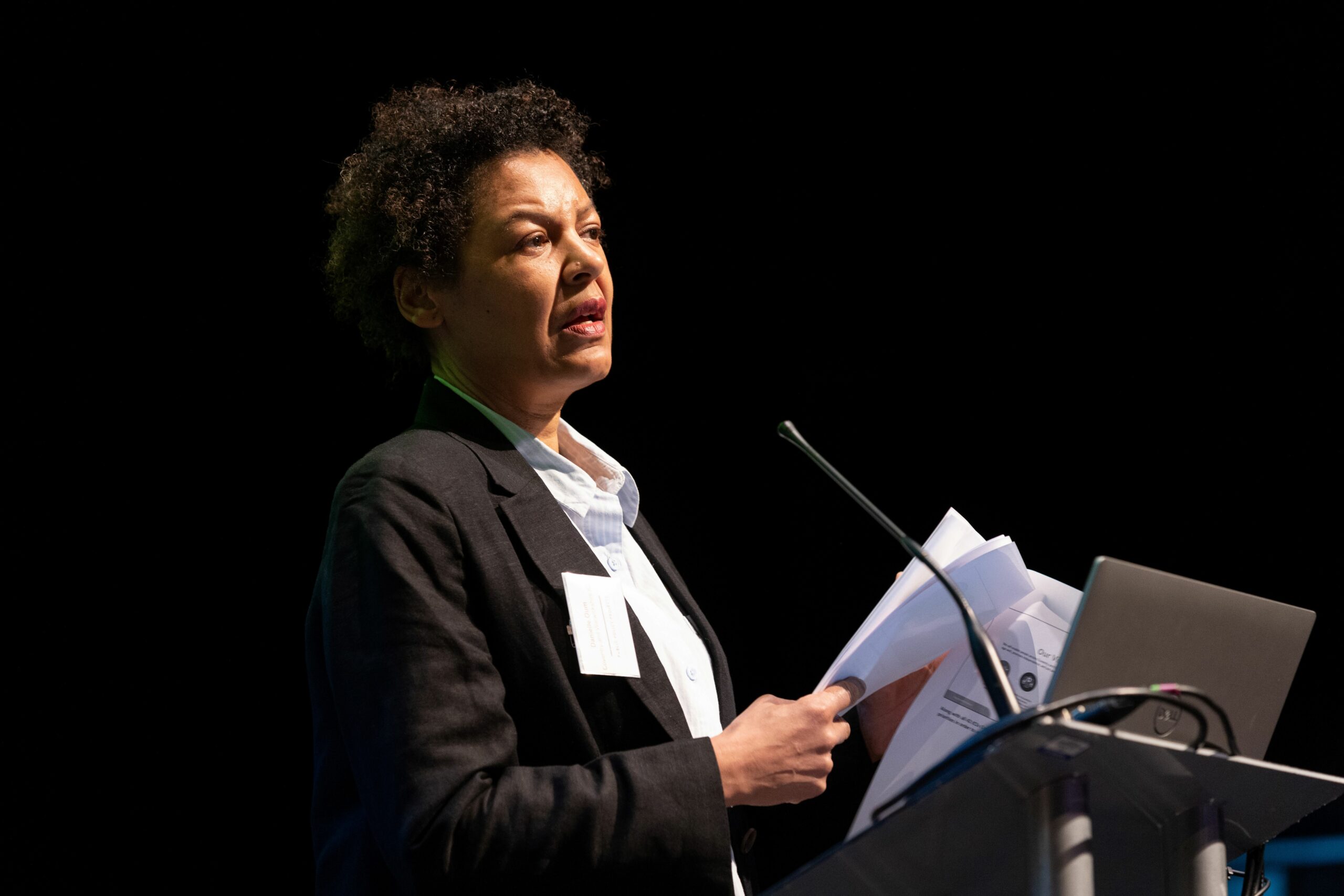 Public Policy Projects' ICS Delivery Forum event in Birmingham on Tuesday, 18 April, saw integrated care leaders from across the West Midlands convene for localised debate on the future of integrated care for the region.
---
"Ambition and partnership" are the central ingredients to successful integrated care, according to Danielle Oum, Chair of Coventry and Warwickshire ICB (pictured above). Oum was speaking at the Public Policy Projects (PPP) ICS Delivery Forum at the Library of Birmingham on Tuesday, 18 April, where hundreds of key health and care stakeholders, including ICS leaders, clinicians, local authority leadership and community representatives gathered for a day of localised debate and networking.
The ICS Delivery Forum is a series of localised events designed to monitor the progress, and help realise the aspirations, of integrated care. Throughout 2023, PPP is hosting Forums in: Birmingham, Manchester, Leeds, Bristol and London.
The setting for this Forum was the Library of Birmingham, a place described by Oum as a "centre of excellence for research, for learning, for creative expression, for health information." In many ways, Oum said, this visible anchor institution epitomises the ambition and partnership a that should define an ICS.
"If integrated care is successful, it can totally subvert our model for health and care"
Oum used her keynote address to call for the NHS to be more "mindful" of the impact it has on local economies, emphasising the role of the NHS as key local employer to regions.
"If integrated care is successful, it can totally subvert our model for health and care," said Oum, who stressed that resources must be "refocused and rebalanced" in order to target energies onto health prevention, early intervention and reducing levels of ill health and inequality.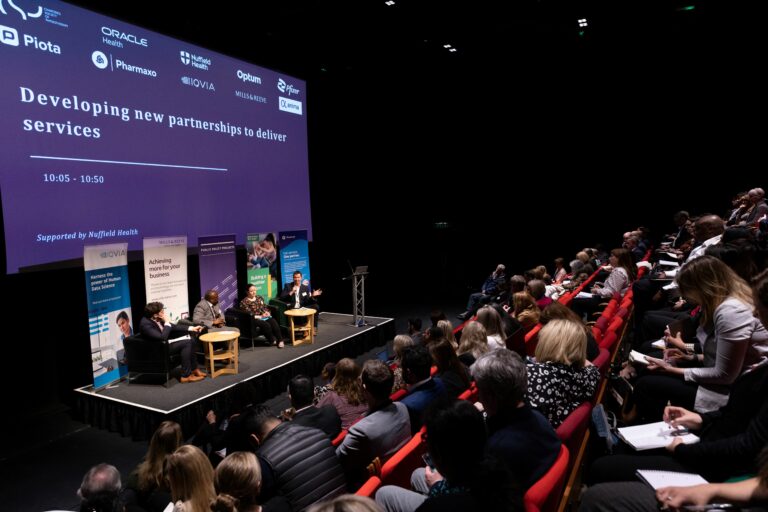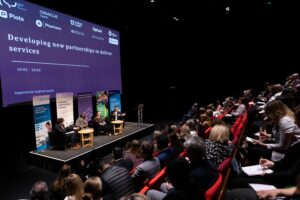 Following Oum's keynote address, a series of panel discussions and case study presentations were provided to an audience of more than 150 local ICS, NHS and local authority leaders and community representatives. Key topics of the day included:
Developing partnerships to deliver services
Collaborating to optimise the patient pathway
Effectively addressing health inequality in the West Midlands
Developing a truly integrated workforce strategy
While topics may be familiar to many who will have attended health and care conferences, this Delivery Forum was unique in that it was entirely focused on the West Midlands region. "If integrated care is to be developed locally, then it must be discussed and debated locally," said PPP Head of Content, David Duffy, who also stressed that, in the shadow of the Hewitt Review, it is vital that, now more than ever, that local leaders are given the necessary platforms to identify the challenges and opportunities in integrated care most relevant to them.
Also speaking was Tapiwa Mtemachani, Director of Strategy and Partnership for Black Country ICB. Emphasising the importance of partnership and of assets to transform care presented by the local community, Tapiwa Mtemachani, Director of Strategy and Partnership for Black Country ICB. Mtemachani emphasised the importance of partnership and prevention in bringing down stubborn levels of deprivation and health inequalities seen across the Black Country, which has the second most deprived population of any of the 42 ICSs in the country.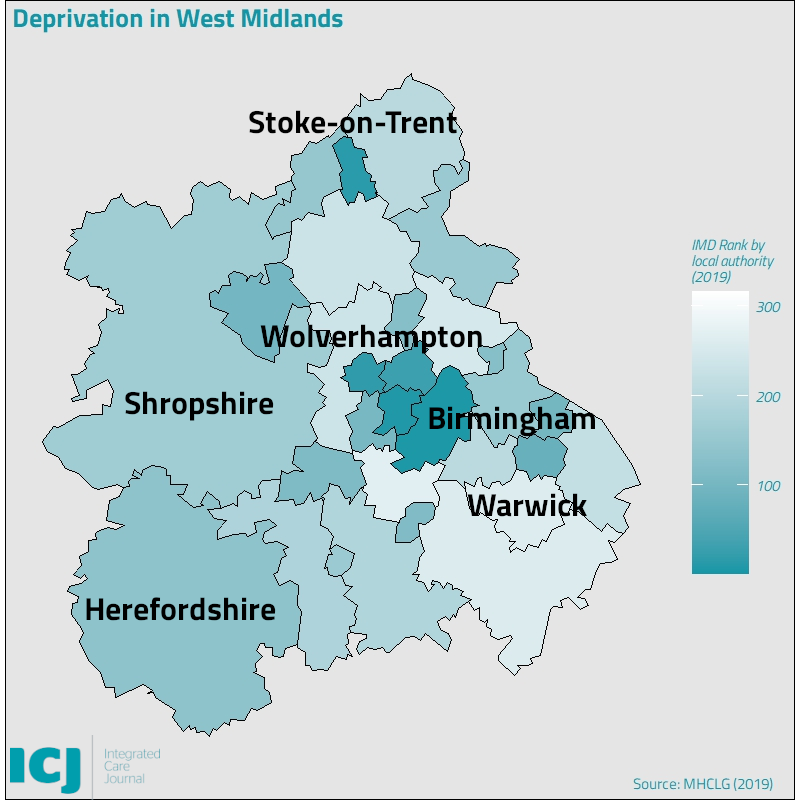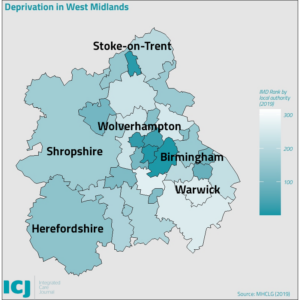 "There is a narrative that prevention is too costly, but prevention is how the system should be managing demand, how it can reduce costs and expenditure while improving outcomes," said Mtemachani. Black Country ICB has been doing this through extensive partnership working with local housing providers, using their local reach to promote prevention and overall health promotion. "At fairly low cost, we have developed a health coaching model for citizens, in close partnership with Walsall Housing Group, with impact already visible for our citizens," Mtemachani explained.
Other notable local ICS representation included Dr Ananta Dave, Chief Medical Officer for Black Country ICB, who outlined how ICSs can help optimise patient pathways across the West Midlands. Also in attendance was Former MP, Salma Yaqoob, who is now Programme Director for Health Inequalities for Birmingham and Solihull ICB and Shajeda Ahmed, Chief People Officer for Black Country ICB.
The next ICS Delivery Forum takes place in Manchester on 25 May . PPP will be publishing a full report of the key insights uncovered at the Birmingham ICS Delivery Forum. For more information on the Delivery Forum, please visit the PPP website.