Free joint pain programme shows promise in reducing GP visits and improving health outcomes
By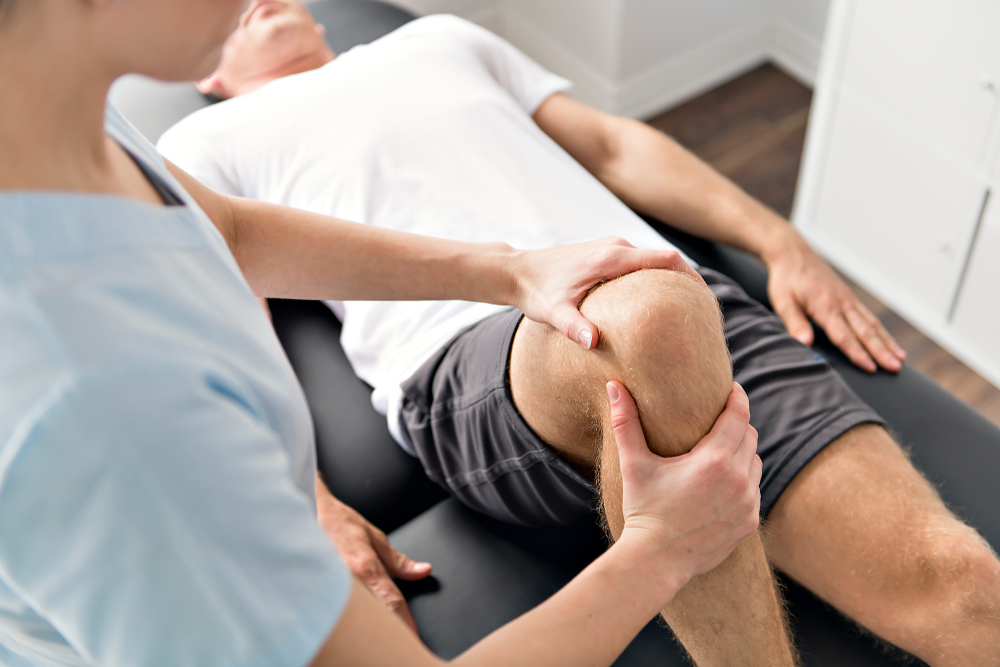 New report shows Nuffield Health's Joint Pain Programme has reduced annual GP visits by nearly a third, improving quality of life for patients and realising millions in savings for the NHS nationally.
---
Musculoskeletal (MSK) conditions, such as arthritis and joint pain, are some of the most common and debilitating health conditions in the UK. Affecting more than 20 million people, MSK conditions can have a significant impact on an individual's quality of life, ability to work, and social interactions.
Almost 8 million people currently sit on NHS waiting lists, many of whom are living with an MSK condition, while chronic MSK conditions account for one in seven GP appointments in England. It is estimated that MSK conditions cost the NHS around £6.3 billion in 2022-23.
In recent years, there has been a growing recognition of the importance of exercise and physical activity in managing MSK conditions. However, engaging patients to make long-term lifestyle changes can be challenging.
Nuffield Health's Joint Pain Programme is a free, 12-week programme that aims to help people with MSK conditions self-manage their pain and improve their overall health and wellbeing. The programme is delivered by trained Rehabilitation Specialists at Nuffield's 114 health and wellbeing locations across the UK. The charity also runs 37 hospitals throughout the UK.
The programme is designed to be holistic, addressing the physical, psychological, and social aspects of living with an MSK condition. In groups of around 12, participants learn about the importance of exercise and physical activity, as well as strategies for coping with pain and fatigue. They are also given the opportunity to meet and socialise with other people who are living with similar conditions, addressing the 'biopsychosocial' needs of patients. As of October 2023, the programme has been delivered to more than 20,000 patients.
---
Benefits to patients and the NHS
A new report from Nuffield Health, Moving for Musculoskeletal Health, provides an overview of the programme's approach and impact since it began in 2018, alongside testimony from former participants. The report shows that on average, the Joint Pain Programme reduced the number of GP visits for participants by nearly a third, helping to relieve burden on local health systems and furthering long-term prevention strategies.
Participants also reported significant improvements to their health and wellbeing, including an average 36 per cent reduction in overall joint pain, a 37 per cent increase in joint function, and a 28 per cent reduction in joint stiffness.
Further, participants reported an average 13 per cent increase in 'life satisfaction' after completing the programme, a 26 per cent improvement in anxiety scores, and 9 per cent increase in overall happiness.
To evaluate the programme's wider impact on local economies and health systems, Nuffield Health has also developed a Social Return on Investment (SROI) framework, alongside Frontier Economics. This demonstrates that since the programme's inception, more than £52 million in social value has been realised, equating to approximately £12,000 for every participant who completed the programme. These savings include an average decrease of 1.44 hours of weekly care hours from family or carers, the aforementioned decrease in GP visits required, and an average annual decrease of 1.12 sick days taken by each participant.
---
To find out more about Nuffield Health's Joint Pain Programme, visit www.nuffieldhealth.com.