Finding the right support to provide the NHS with the capacity needed
By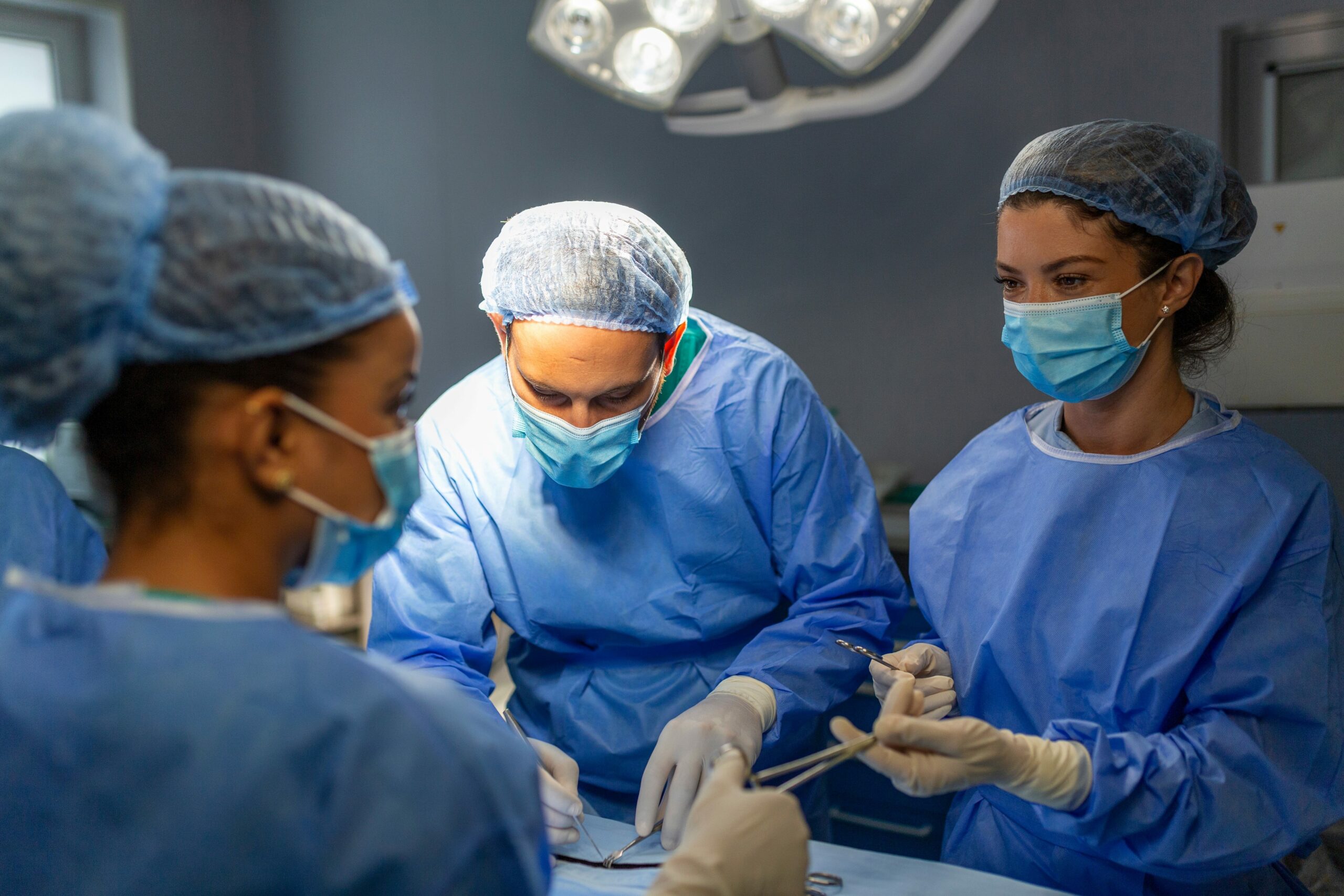 Dr Jean Challiner, Medical Director for Medinet, outlines how the NHS must harness spare capacity from all corners of the health and care sector to meet this period of unprecedented service demand.
---
As has been made abundantly clear by the Prime Minister earlier this month, the NHS is suffering from a severe capacity crisis. In addition to emergency departments tackling the toughest winter on record, 7.21 million people are currently on an elective care waiting list and staff shortages are crippling service delivery.
The Prime Minister himself acknowledged that these trends existed prior to Covid-19 but the pandemic has escalated the problem beyond what the NHS is able to tackle without added support. "With so many people waiting longer and longer for elective care, patients' conditions are worsening and becoming urgent for some," reflects Dr Jean Challiner, Medical Director for independent healthcare provider, Medinet.
Dr Challiner stresses that for Medinet, who have a two decade history of providing dedicated 'insourcing' for NHS trusts to boost capacity, the time patients are spending waiting for treatment is having a drastic impact on their work. "We used to almost exclusively offer capacity in the NHS for low complexity day cases, but now the priorities within the NHS are very different, and there is a growing need for us to address more urgent and more complex cases."
Medinet holds the country's largest pool of expert clinicians across 20 different specialties, and supplies teams to provide additional clinical capacity to enable hospitals to meet waiting times targets and then work with them to ensure these are not breached. In the last 12 months, 170,000 patients have been seen and treated by Medinet's clinical teams.
The fact that Medinet teams work in close conjunction with NHS clinical teams and within existing estates means that they can adapt their service offering to include more complex surgery when needed. This includes cancer surgery and other procedures that fall under the realm of specialised commissioning. Medinet's large pool of consultants, often made up of part-time NHS doctors or recent retirees, can perform most procedures, although they rarely tackle acute emergency procedures.
---
Reforming the referral process
Beyond directly boosting capacity with additional staff, Medinet have looked to enhance NHS efficiency and bring down backlog figures by reducing time to referral for patients. With cataract surgery, (accounting for one of the largest elements of the elective waiting list with 600,000 patients waiting for a procedure) patients are now having to wait up to two years to have their cataracts assessed.
"We are seeing some trusts getting twice as many referrals in certain areas as before and you can't instantly train the necessary staff to meet this demand in the short term," says Dr Challiner. "Part of our process is to not only bring in additional direct expert capacity where required but also help enhance overall efficiency or perhaps deploy existing resource differently."
Based on a study conducted with a customer in Scotland, Medinet consultants have recently put forward recommendations to bring down cataract wait times across England, particularly for low risk patients. The study set out to determine the suitability of community cataract referrals for a one-stop cataract surgery service and the target areas for referral refinement. The results of the study showed that waiting time was significantly reduced – an average of 30 weeks for one-stop patients. Approximately one quarter of referrals were considered suitable for the one-stop service and many more may have been suitable if there had been more information in their referrals.
---
Capitalising on system reform
While Medinet services are still primarily commissioned by individual NHS trusts, the development of integrated care and closer collaboration between individual providers could potentially create opportunities for Medinet to expand its service offering elsewhere. "There is a huge opportunity within ICSs to change the model of harnessing spare capacity and applying [it] to other parts of the system. ICSs must provide the framework for providers to break out of regional, professional and organisational silos and boundaries to alleviate the capacity crisis currently being faced by the NHS.
"As providers evolve their service offerings to meet new challenges, they must be able to highlight where new capacity where is required without fear of reprimand."
---
Encouraging active dialogue
Under no illusions, Dr Challiner acknowledges that the Medinet model is not a magic bullet to NHS capacity pressures as there are fundamental obstacles that can restrict impact. "Operating within existing NHS estate allows us to work much closer with NHS teams," she says, "but we face regular challenges with bed availability, as we cannot conduct day case surgery unless there are beds available for recovery if needed. We also often have difficulty in simply finding the space within a trust for Medinet to operate in work or having a trust staff lead on hand to provide trouble shooting assistance or can locate replacement equipment if required.
"We encourage trusts to highlight new ways in which we can boost capacity. We are seeing an NHS that is working tremendously hard, and we want to help them. Nothing is off bounds for us, to help tackle what is most important, so we need the NHS to talk to us, and engage in discussions to look for possible solutions that are risk assessed and will work."
Medinet's position as a capacity booster has placed it in a unique position to reflect on the various challenges that lie within the NHS backlog. Last year, the organisation released its Manifesto for Better, outlining how they plan on supporting hospitals across the country to support commitments to improve access to treatment, empower patient choice, and provide the capacity required in response to the growing backlog of elective services.