Elderly and vulnerable at risk from extreme cold at home, new data shows
By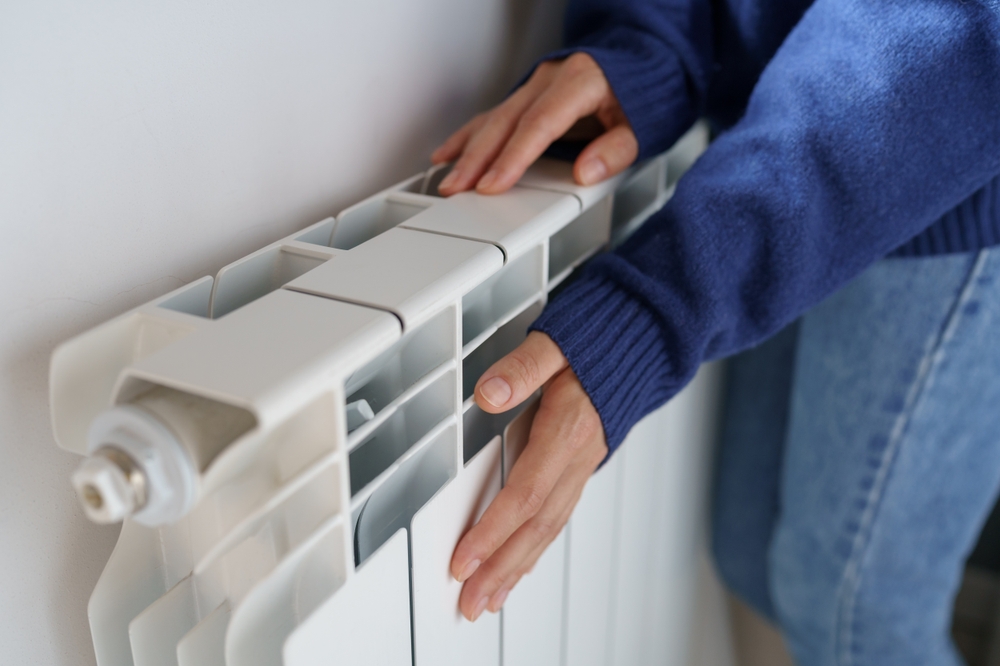 Temperature data from remote monitoring solution Lilli reveals adults in care at risk of fuel poverty, living in temperatures as low as 5 degrees
---
Interventions are needed to urgently prevent elderly and vulnerable people from putting their health at risk, with temperatures inside some homes reaching as low as 5C last winter, according to SaaS company, Lilli.
This stark warning comes off the back of analysis of anonymised data from December 2022 and January 2023, which showed 61 per cent of people monitored by Lilli were at risk from low home temperatures during the winter. For some individuals, this meant spending prolonged periods in homes where the temperature was below 10C, with some plummeting to 5C.
Data from all people using the technology across the UK during the time period shows that 42 per cent of days were spent at risk, with an average temperature of 14C. This is significantly below the minimum 18C recommended as safe for the general population by the WHO and UK authorities.
The findings correlate strongly with a survey published by the consumer group Which? in August this year , which found that 13 million UK households struggled with fuel poverty and did not switch on their heating when it was cold last winter in an effort to save money as heating costs soared. The risk is further evidenced by 1,000 people dying in England as a result of living in cold and damp homes in December 2022 alone. Lower income households and those between the ages of 45 and 64 years of age were more likely to avoid putting on the heating, leading to calls for a social tariff on energy costs to alleviate the impact on vulnerable individuals.
A growing body of evidence suggests cold homes lead to increased likelihood of dampness and mold, causing ill-health in elderly people and those with chronic health problems. As well as hypothermia, potential ill-effects include cardiovascular and respiratory problems, sleep disruption, depression, anxiety and isolation. Older people are also less able to detect lower temperatures that could potentially put them at risk.
Considering this evidence, some integrated care systems have initiated schemes to support vulnerable people in paying their energy bills. Last winter, NHS Gloucestershire ICB's Warm Home Prescription scheme paid the heating bills for around 150 individuals identified as having cold-sensitive health conditions and in danger of not being able to pay their heating bills.
A number of local authorities across the UK, including Nottingham, Reading and North Tyneside are now adopting remote lifestyle monitoring technology like Lilli to detect key indicators of health and wellbeing including movement, hydration and home temperature. This provides carers, local authorities and adult social services teams with the evidence to see when people might be facing tough decisions when it comes to heating their homes.
Fiona Brown, Chief Care Officer at Lilli said: "As cold weather approaches, energy costs remain high and inflation continues to take its toll, forcing individuals to make difficult decisions. Our own data sadly shows it is almost a certainty that many elderly and vulnerable people are at risk and will either keep the heating too low or avoid turning it on at all again this winter.
"Without intervention, they will be putting their health at serious risk from temperature-related illnesses such as hypothermia. A social tariff for energy costs may be one solution but the NHS and social care organisations need the ability to spot when people are at risk from low temperatures so they can intervene earlier and ensure people are able to live safely in their own homes, preventing even greater pressure on over-stretched services this winter through emergency hospital admissions."
Melissa Wise, Executive Director – Community & Adult Social Care Services at Reading Borough Council, commented: "Having access to data and insights around temperature allows care professionals to get a clearer picture of the conditions in service users' homes even when their carers are not there. It helps us spot quickly when low temperatures in someone's home pose a threat to their health, allowing us to intervene and concentrate our strained resources where they are most needed."
"Early warning of health issues can help prevent a hospital visit to treat hypothermia or respiratory illness. This also relieves pressure on beds and D2A (Discharge to assess) pathways as less people are admitted as patients. Additionally, for decision-makers, remote monitoring technology can ensure resources are properly allocated to where they are most needed, ensuring the delivery of care is not adversely affected at peak times."