Don't waste the chance to finally reform NHS dentistry
By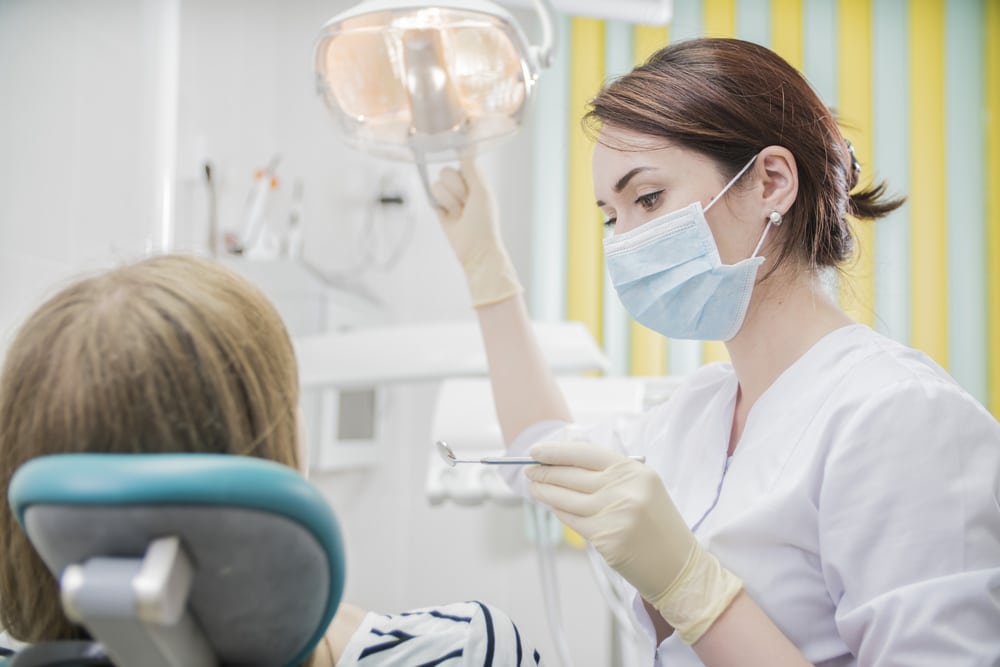 The concurrent challenges of Covid-19 and longstanding issues with regards to dental access provides a unique opportunity to provide desperately needed reform to NHS dentistry.
---
As Covid-19 continues to restrict the public's ability to access routine health services, increased attention is being paid to the precarious state of NHS dental services in England. It is becoming increasingly clear that dentistry needs ambitious reform if it is to play its part in reducing inequalities and improving health outcomes – both throughout Covid-19 and beyond.
The pandemic is amplifying longstanding issues of access to dental care. According to official NHS statistics, the number of people in England seeing a dentist within the maximum two year recall period dropped from 49.3 to 43 per cent for adults, and from 58 to 23.3 per cent for children.
Pre-pandemic data from August 2019 shows that access in deprived wards in London was already shockingly low, however. In Stanmore Park in Harrow adult access was 36 per cent, child access 34.2 per cent. While in South London the wards of West Thornton in Croydon and Bellingham had adult access of 47.6 per cent and 52.6 per cent respectively with children's access at 31 per cent and 37.1 per cent. The third most deprived ward in London, Lansbury in Tower Hamlets, recorded adult access at 40.3 per cent and children's access at 31.9 per cent.
---
Rethinking the NHS dental contract
NHS dental services are in the small minority of NHS services that charge most patients at the point of care. The British Dental Association estimates that patient charges are making up more and more of the dental budget, increasing from accounting for about 22 per cent in 2010 to over 30 per cent now. Local healthwatch report a great deal of concern and confusion among the public about dental charges. There is frustration too among the profession. Dentists do not enjoy acting as tax collectors for the NHS, nor do they benefit from the dynamic this creates with patients. NHS charges for dentistry are an anachronism that cause more problems than they solve.
As Integrated Care Boards (ICBs) begin developing plans for local health improvement and health inequality reduction, dental contract reform continues to pose obstacles to progress.
Dental contract reform must not take place in isolation from wider NHS reforms. If, as proposed in the Bill, dental commissioning is devolved to ICB level then it is vital that ICBs are involved in discussions about dental contracts. Dentistry will only be able to play its part in ICB plans if there is a contract which supports the delivery of ICB priorities.
Major problems will arise if ICBs attempt to drive local health improvement initiatives without reforming the dental contract.
If the 64 per cent of adults in Stanmore currently without access will require more care than the 36 per cent who have been going to the dentist, then they will require lengthier and perhaps more complicated treatment. This will inevitably reduce available appointments for others, delivering nothing extra towards contracted targets and cost the practice more money. At the same time the NHS is deprived of its ability to recoup its dental spend if these people are exempt. In this scenario, and it is replicated across the country, the existing contract will not be able to support ICBs in any meaningful attempt to reduce health inequalities or improve health outcomes.
If the Care Quality Commission takes responsibility for assessing whether services are accessible then there is an added incentive to change the system to ensure adequate funding. The alternative would be to rely on a primary care dental system which encourages episodic attendance and penalises routine care based on prevention. The very opposite of what we should be aiming for if we want to improve health and reduce health inequalities.
If dentistry is to play a meaningful role in health inequality improvement, then a dramatic increase in the dental budget is required, along with a move away from an overreliance on patient charge revenue. Without reform, ICBs will struggle to boost dental access in deprived communities without depriving access to others or hemorrhaging money from their limited dental budgets.
Leaders in the NHS and across government must be brave and take this opportunity to invest properly in NHS dentistry. The costs for inaction are stark. The estimated costs of hospital admissions in 0 to 19-year-olds for all tooth extractions was £54.6 million and for extractions due to tooth decay was £33 million in the 2019/20 financial year.
---
An integrated future for NHS dentistry?
A joined-up primary care service with dentistry as a fully integrated component would transform NHS approaches to reducing health inequalities and improving health outcomes.
The comprehensive integration of oral health considerations into existing care pathways will bring huge health benefits. For instance, current guidance around eating disorders makes barely a passing reference to dentists despite the impact on oral health of conditions such as bulimia. Diabetes and its relationship with oral health is becoming ever better understood, but pathways remain poor and local initiatives to join up services are sporadic.
Oral health is at risk of rapid deterioration for those who have had a stroke, been diagnosed with Parkinson's, Alzheimer's and other dementias – yet there is no joined-up approach to ensure that oral health plans are in place to support patients with these conditions. This is not to mention the potential for improving the oral health of those over 65 by using dental practices to provide immunisations, blood sugar checks, and so on.
The above issues are just some of the approaches that ICBs may like to consider in their efforts to reduce health inequalities and improve health outcomes. But without ambition and increased budget dentistry will remain a service outside of the rest of the NHS. If dentistry is to truly be a part of the NHS and a key part of the integrated health agenda, then it needs to be like the rest of the NHS: free at the point of service and available to all.