The digital journey of adult social care
By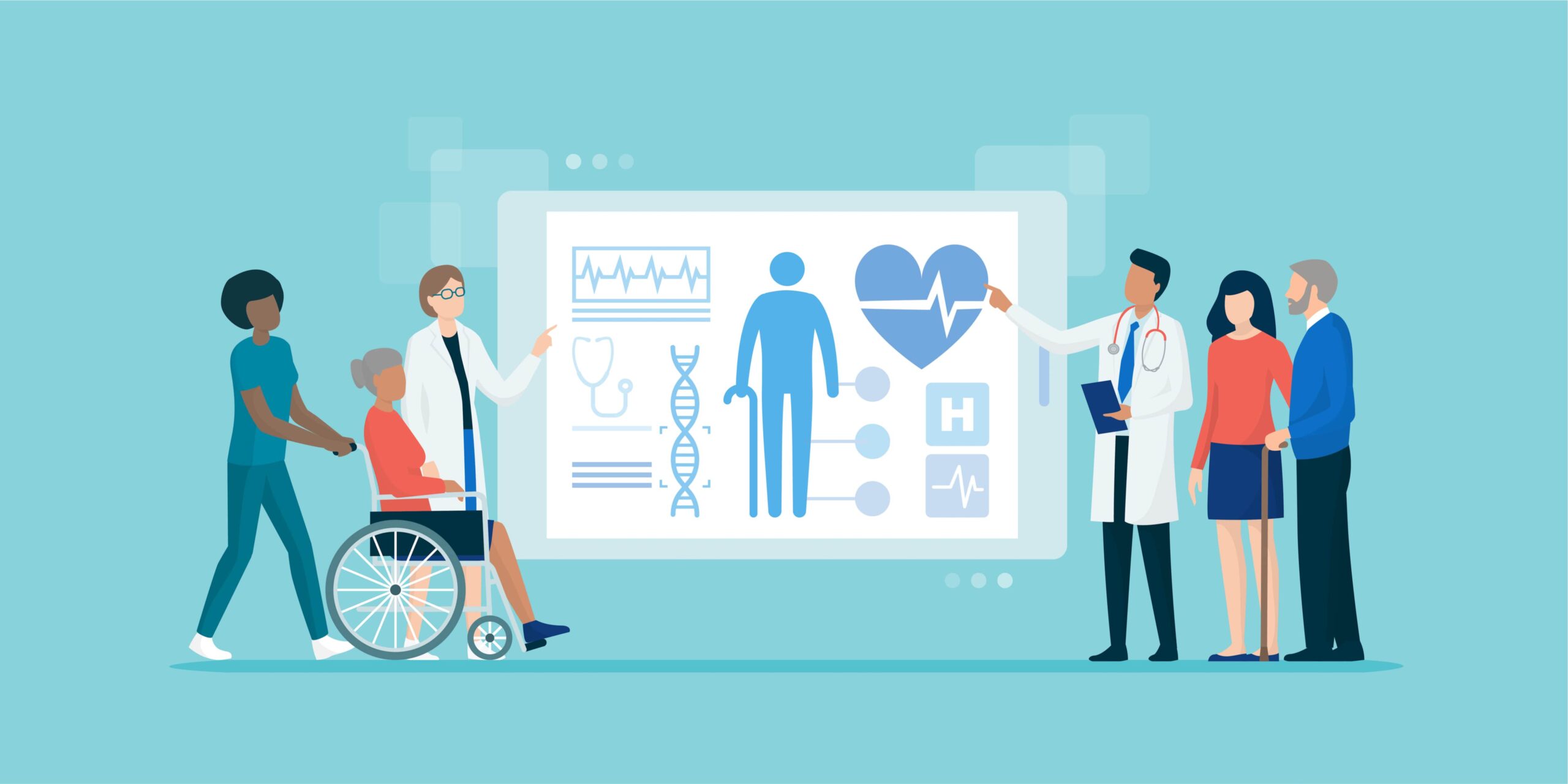 In the face of unprecedented challenge for the sector, many adult social care providers are demonstrating their ability to deliver impressive tech systems. Louis Holmes, Senior Policy Officer for Care England writes for ICJ.
---
Digital transformation in social care is often overlooked, particularly by those outside the health and care sector; the perception is that care providers are not as technologically mature as their healthcare colleagues. Despite funding issues, the inability to invest in tech, and not having access to the same level of resources as their healthcare counterparts; adult social care providers have demonstrated that they have the capabilities to deliver impressive tech systems, even when facing a crisis.
Outlined below are three case studies from Care England members that demonstrate innovation in the sector. For more innovation to happen however, resolving the funding of new tech must be addressed. Each study shows the benefits of the independent care sector, but the challenges faced when trying to invest in care tech.
At Care England, England's largest and most diverse representative body for independent adult social care providers, we have seen countless case studies from our membership where there is strong evidence of digital maturity and innovation. Through our Digital Special Interest Group (DSIG), Care England members can ask digital questions or share their experiences with other group members. This space allows organisations to learn about new software, or avoid, when browsing for what is on offer. Members have found this group incredibly useful, thus demonstrating communication and engagement as necessary when discussing digital transformation.
---
Blackadder
Blackadder is a family-owned and operated group of nursing and residential homes in the Midlands and can brilliantly demonstrate the power of remote monitoring.
At a recent Care England event on the subject, Finance Director Michael Butcher explained that, in 2018, Blackadder set themselves the objective of being able to monitor their care data remotely. The aim of this was to reduce time and administration work when gathering paper audits, and ensure that the right data was available to the right people at the right time.
Through Nourish's Electronic Care Management System and Power BI, Blackadder can produce hourly, daily, weekly and monthly reports, efficiently and rapidly analysing core care data points within their homes. The next stage of their digital transformation is linking their current system further remote monitoring systems and eMARs.
Integration and interoperability are essential factors care providers need to consider as they expand their digital systems. It can be the case that a provider buys several different software solutions/pieces without realising that they are not compatible with one another, resulting in barriers being created between the different systems. However, it can also be the case where a regional CCG is rolling out a programme that is not yet compatible with the provider's current system. Thankfully, more is being done to resolve interoperability issues, but it will remain a pertinent problem as we see more technologies become available.
---
Hallmark Care Homes
To help avoid such instances, Care England member Hallmark Care Homes are creating a business intelligence system through Yellow Fin that collects data from several different systems used by Hallmark. Building a data lake allows Hallmark to mine important information which can then be analysed effectively by the relevant employee.
Programme Delivery Manager Saad Baig has developed a visual traffic light system through intuitive thinking, enabling head office to monitor each care home. Using a traffic light system, Hallmark can identify which homes needs immediate support and which homes are starting to edge towards becoming a concern.
Sophisticated systems such as the one being developed by Hallmark provide further freedom when it comes to choosing the right tech and enables quicker response times and delivery of care. It buys the gift of time leaving health and care workers to focus on their core role of delivering high-quality care.
---
Canford Healthcare
Sophisticated systems such as the one being developed by Hallmark provide further freedom when it comes to choosing the right tech and enables quicker response times and delivery of care. It buys the gift of time leaving health and care workers to focus on their core role of delivering high-quality care.
Through Microsoft 365, Amanda Rae, Quality & Compliance Manager, has created a user-friendly system that brings together several data and compliance sources, minimising burden and time spent on administration work. Amanda can link and share important tasks and documents using SharePoint, Forms, Teams, Planner, and Power Bi. It allows Canford to create the correct compliance documents that can then be shared with the Care Quality Commission (CQC).
Although it may seem daunting for providers to build a similar system from scratch, Amanda, who led the project at Canford, does not come from an IT background, demonstrating how easy it would be for any provider to build. This sort of innovation needs to be applauded and the huge innovation in ASC recognised, learned from and built on.
---
Adult social care: going forward
With Integrated Care Systems (ICSs) introductions scheduled for the summer, we must continue these digital discussions and connect care providers to the right people within each new system.
NHSX, with the help of Digital Social Care, has already begun working with some systems and helping develop their digital capabilities. Tools such as the 'Digital Social Care Records – Assured Supplier List' helps care providers choose a supplier who has been rigorously selected, ensuring that they can meet and deliver against the national specification.
The Adult Social Care White Paper demonstrated The Department of Health and Social Care's (DHSC) eagerness to digitise the sector and outlined some bold ambitions. £150 million shall be invested into the sector over the next three years to help drive care providers' digital journey with the commitment to ensure that at least 80 per cent of social care providers have a digitised care record in place. This is welcoming news, and Care England looks forward to working with the DHSC in achieving these goals.
Through workspaces such as DSIG, we can actively promote and share successful digital stories that help show the digital maturity of the sector and bring care providers to the forefront of digital discussions.
---
Louis Holmes is Senior Policy Officer for Care England.
If you are interested in becoming an ICJ contributor, please click here.