Young onset dementia on the rise with 70,800 UK adults affected as health crisis deepens
By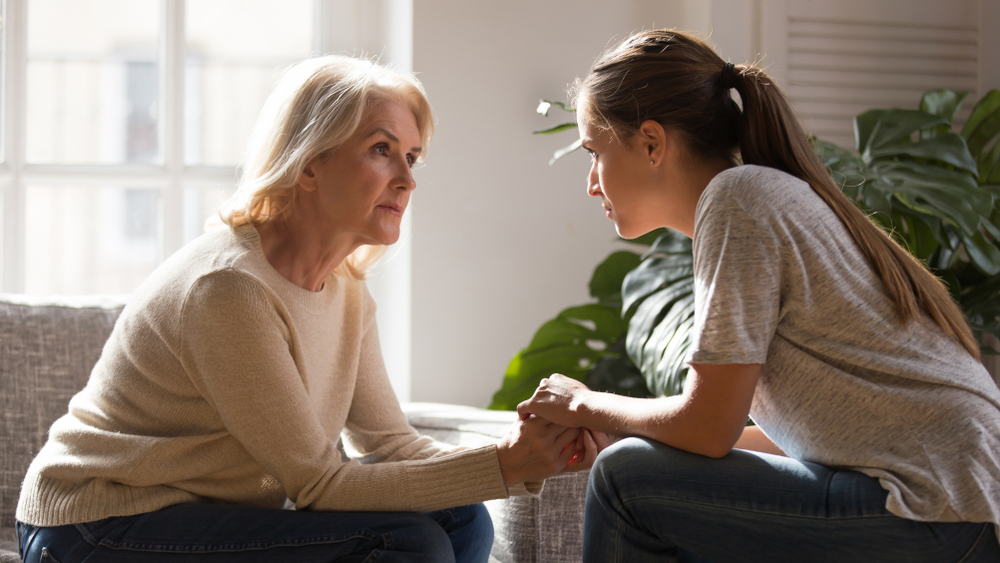 New figures released by charity Dementia UK show a 'hidden population' of 70,800 people in the UK who are currently living with young onset dementia — a rise of 69 per cent since 2014.
---
In a recent study, researchers from the Neurology and Dementia Intelligence Team, Office for Health Improvement and Disparities, analysed datasets from GP practice records in England. By using an alternative method of identifying cases, they found that the estimated number of people with young onset dementia (YOD) in England (where symptom onset occurs under the age of 65), represented an estimated 7.5 per cent of all those living with a dementia diagnosis.1
The findings, published in the Journal of Dementia Care, were used by Dementia UK to arrive at the 'hidden population' of 70,800 – a rise of 28,800 since 2014.2
Awareness of YOD is typically low, with symptoms often attributed to stress or depression when observed in those below 65. According to the Young Dementia Network, prevalence of YOD is higher among black and minority ethnic groups than the population as a whole, as well as among people with certain learning disabilities.
This World Alzheimer's Month, the Dementia UK is calling for better awareness of young onset dementia and the need for age-appropriate services and care. The charity is warning that the prevalence figures for young onset dementia could be even higher than currently reported.
Dr Hilda Hayo, Chief Admiral Nurse and Chief Executive at Dementia UK, said: "We know that young onset dementia is poorly recognised and misdiagnosed which leads to delays in accessing crucial support. Worryingly, the figure of 70,800 adults who are estimated to be living with the condition in the UK, may just be the tip of the iceberg.
"Dementia is a huge and growing health crisis and with rising numbers, it is now more urgent than ever that families receive the specialist support they need.
"Right now, our specialist dementia nurses, known as Admiral Nurses, are providing life-changing support for families affected by all forms of dementia. I want to encourage all families affected by young onset dementia who are seeking support to visit our website for information and resources and to access our national Admiral Nurse Dementia Helpline and Clinics services."
Dr Janet Carter, Associate Professor Old Age Psychiatry, UCL and Consultant Old Age Psychiatrist at North East London NHS Trust, who led the research, said:
"There is a misconception that dementia only affects older people and the figure released today using our findings as a basis, shows we need to do more to dispel this myth. Lack of crucial support could negatively impact on not just the individual living with young onset dementia, but also the whole family."
66-year-old Chris Maddocks who lives in Eastbourne with her partner, was diagnosed with young onset vascular dementia in 2016 at the age of 60. In 2020, she was also diagnosed with Lewy body dementia. On both occasions, Chris was not referred to any services or given any information. She was left to search for answers on her own.
"I attended the Elderly Care Assessment Unit on my own, was given a diagnosis of young onset vascular dementia and told to go home to get my affairs in order. I felt like I had been given a death sentence. I cried for three months and became a prisoner in my home. My partner and I hit many brick walls trying to seek information and find the right support.
"I experienced the same after being diagnosed with Lewy body dementia and was not signposted to any services. Two weeks later, I was connected to an Admiral Nurse who finally gave me the answers that I was looking for. I was talking to somebody who understood what was happening and could explain a lot of the symptoms. And for the first time, it made sense. Without her experience and knowledge, my partner and I would have struggled to prepare for our future with dementia. Post-diagnosis, my Admiral Nurse was my lifeline."
To find out more about young onset dementia, visit dementiauk.org/young-onset-dementia
---
1 Over 42,000 people under 65 years of age living with dementia in the UK, 5.2% of the total living with dementia ARUK site – Prince, M et al (2014) Dementia UK: Update Second Edition report produced by King's College London and the London School of Economics for the Alzheimer's Society
2Prevalence of all cause young onset dementia and time lived with dementia: analysis of primary care health records. Carter. J, Jackson. M, Gleisner.Z, Verne.J Journal of Dementia Care 2022.vol 30 No 3 — The study findings demonstrates that of the total number of people living in England who have a formal diagnosis, 7.5 per cent (33,454) received their diagnosis under 65 (young onset dementia). This estimate of the national prevalence figure of those diagnosed under 65 as 7.5 per cent, was then applied to the UK accepted estimate of people living with dementia which includes those diagnosed and those who are not — this is the 944,000 figure to reach the 70,800 figure. The young onset dementia estimate was extrapolated from those diagnosed under 65 and still living in England from the GP records studied and reported in the Journal of Dementia Care article.