World Pharmacists Day: UK pharmacists join the celebration of modern pharmacy to create healthier futures
By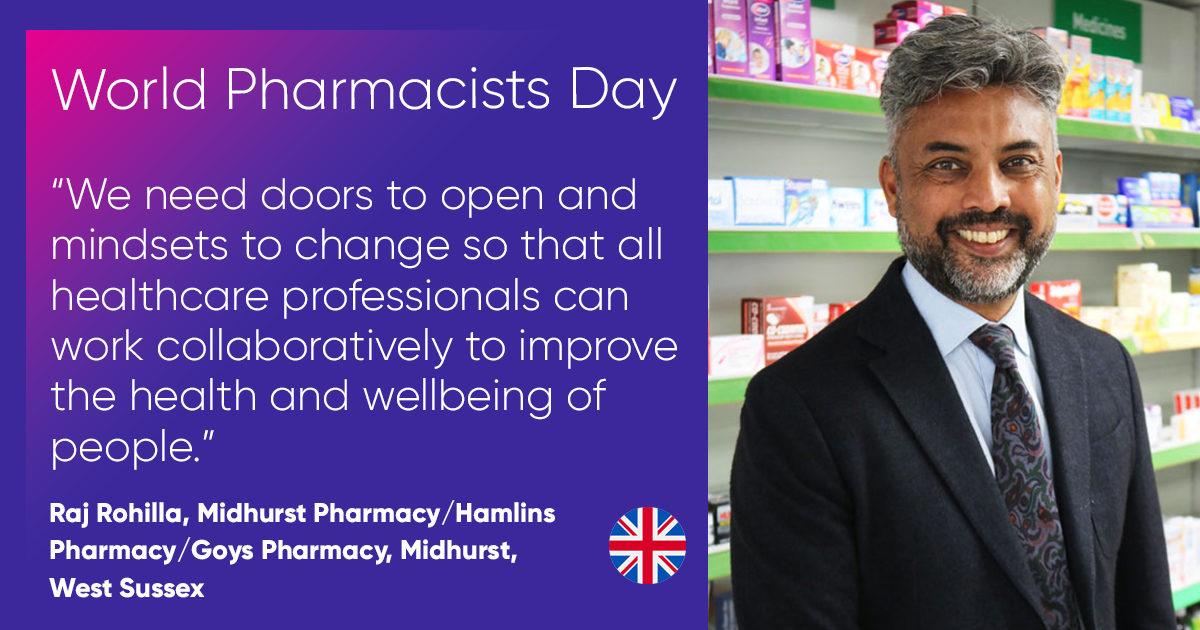 Pharmacists from across the globe have shared their thoughts on the changing role of pharmacy as part of celebrations to mark International Federation of Pharmacists' (FIP) World Pharmacists Day 2022.
---
27 pharmacists from across the globe and the AmerisourceBergen family, a pharmaceutical distributor, have contributed to a digital book of celebration, which aims to highlight the changing role of pharmacists and how they can create healthier futures.
Pharmacists are no longer just 'chemists' – some pharmacists are now able to diagnose, treat and prescribe for patients who traditionally may have needed to see a doctor or GP, and the government now plans to give more of a role to community pharmacy to alleviate the pressure on GPs. Others are guardians of their local community – keeping an eye on vulnerable patients who may not have regular contact with other healthcare professionals.
Raj Rohilla of Midhurst Pharmacy (West Sussex)/Goys Pharmacy (Battersea)/ Hamlins Pharmacy (Shepherds Bush) noted: "We need doors to open and mindsets to change so that all healthcare professionals can work collaboratively to improve the health and wellbeing of people."
During the COVID-19 pandemic they stepped up to support stretched healthcare systems, with many taking a leading role in the world-wide response. This has evolved further with more and more pharmacists offering vaccination services for COVID-19, as well as flu, chicken pox and 'holiday' vaccinations.
This changing role of pharmacists is helping the health and care workforce to unite to create healthier futures for their local communities.