WHO reveals almost entire global population breathing unhealthy air
By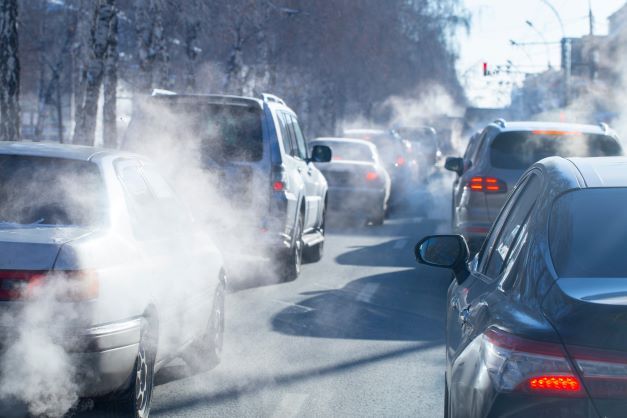 Almost the entire global population (99 per cent) breathes air that exceeds World Health Organization (WHO) air quality limits, and threatens their health, according to the 2022 update of WHO air quality database.
---
The new air quality database, released on 4 April, is the most extensive yet in its coverage of air pollution exposure on the ground. The database now includes measurements of annual mean concentrations of nitrogen dioxide (NO2), a common urban pollutant and measurements of particulate matter with diameters equal or smaller than 10 μm (PM10) or 2.5 μm (PM2.5).
A record number of over 6,000 cities in 117 countries are now monitoring air quality, revealing how their populations are breathing unhealthy levels of fine particle matter and nitrogen dioxide. The data also shows that people in low and middle-income countries are suffering the highest exposures.
---
A worsening health emergency
The database demonstrates the threat of air pollution to human health. Particulate matter is capable of penetrating deep into the lungs and entering the bloodstream which can cause cardiovascular, stroke and respiratory impacts. There is also emerging evidence that particulate matter impacts other organs and causes other diseases.
Nitrogen dioxide is associated with respiratory diseases, particularly asthma, which lead to respiratory symptoms, such as coughing or difficulty breathing. This further leads to increased hospital admissions and visits to emergency rooms.
Dr Maria Neira, WHO Director, Department of Environment, Climate Change and Health, said: "After surviving a pandemic, it is unacceptable to still have 7 million preventable deaths and countless preventable lost years of good health due to air pollution. That's what we're saying when we look at the mountain of air pollution data, evidence, and solutions available. Yet too many investments are still being sunk into a polluted environment rather than in clean, healthy air."
Last year, WHO responded to the growing evidence base for the significant harm caused by even low levels of many air pollutants by revising its Air Quality Guidelines. The guidelines were made more stringent, especially for Nitrogen dioxide and particulate matter, an action that was supported by the health community, medical associations and patient organisations.
Now, through the 2022 database WHO aims to monitor the state of the world's air and feed into progress tracking of the Sustainable Development Goals.
Commenting on the report, Francesco Tamilia, Policy Analyst at Public Policy Projects and author of The climate crisis and its impacts report said: "The science and data are increasingly clear on the extreme threat air pollution poses on human health, damaging every organ in the human body. World Health Organization has done an incredible job revising its Air Quality Guidelines last year, making them more rigorous. The latest air quality database is another important step in measuring the damaging affects air pollution has on the population's health.
"National governments have no excuses, either they implement those guidelines and avert millions of premature deaths, or they will knowingly neglect the health of their populations."