"Time for health and care to face the right way" – Stephen Dorrell
By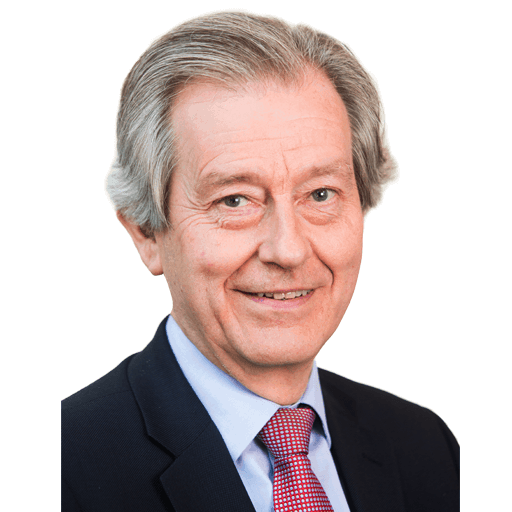 In his foreword to Public Policy Projects' (PPP) latest ICS Delivery Forum report, Chair, Stephen Dorrell, argues that now is the moment to reorientate the health and care system and seize upon cross-party support for integrated care systems.
---
It is an old truth that our system of health and care services faces the wrong way. Success obviously requires the ability to respond in a timely way to demand for high quality care and treatment, but the objective should be to support people to enjoy healthy, happy years of life rather than simply to treat disease. Delivery of this objective is the focus of our work at Public Policy Projects.
To borrow a word chosen by Coventry and Warwickshire ICS Chair Danielle Oum, integrated care has the potential to 'subvert' our system of health and care. Resources and effort can finally be rebalanced to better target health prevention, early intervention and reducing health inequality.
This thought process underpins the development of ICSs; furthermore, it is a thought process which, crucially, is the subject of bipartisan support between the Labour and the Conservative Party.
"National government has created the structures and can coordinate their development, but it cannot micro-manage delivery."
This is vital. As we go into the pre-election period, the framework of health policy for the next decade is not the subject of party-political debate. There will of course be intense arguments about the health service in the run-up to the election, focused in particular on funding levels which do represent a political choice, but the principle of integrated care is now a shared ambition across the political divide.
But, although the aspiration has been articulated many times, the ICS programme is still in its very early stages. Despite the predictable journalistic desire to declare the system "broken" and call for headline-grabbing "reforms", it is important to remind ourselves that the current structure is only 12 months old.
The policy challenge centres on the development of properly integrated care systems at local level. National government has created the structures and can coordinate their development, but it cannot micro-manage delivery. Any attempt to do so is not only certain to fail; worse than that, attempts to over-centralise will ensure that valuable local initiatives will fail too.
This is not a prediction; it is a history lesson. The NHS has always struggled to create a healthy balance between local initiative and central accountability; the requirement to create more integrated local systems makes that balance more urgent and more difficult.
The ICS Delivery Forum is a series of events designed to address these challenges. Our focus is on developing ICSs and helping them to deliver integrated care for citizens and populations.
Our inaugural Delivery Forum convened leaders from across the West Midlands at the City Library of Birmingham. This centre for local excellence epitomises the ambition of integrated care – an anchor institution that creates space for creativity, employment and learning while bringing communities together and fostering close ties between public services and the public themselves.
We believe these events help create the space to allow ICSs to deliver on their promise. We also believe that the successful delivery of that promise is what will ensure that the NHS maintains the position it established 75 years ago as a global role model for universal healthcare.
---
The full version of the West Midlands ICS Delivery Forum Key Insights report can be found here.
Stephen Dorrell is Executive Chair of Public Policy Projects, and was a Member of Parliament from 1979 to 2015. He served as Secretary of State for Health from 1995 to 1997, and was Chair of the NHS Confederation from November 2015 until 2019.