Social care: a sector now in perpetual crisis 
By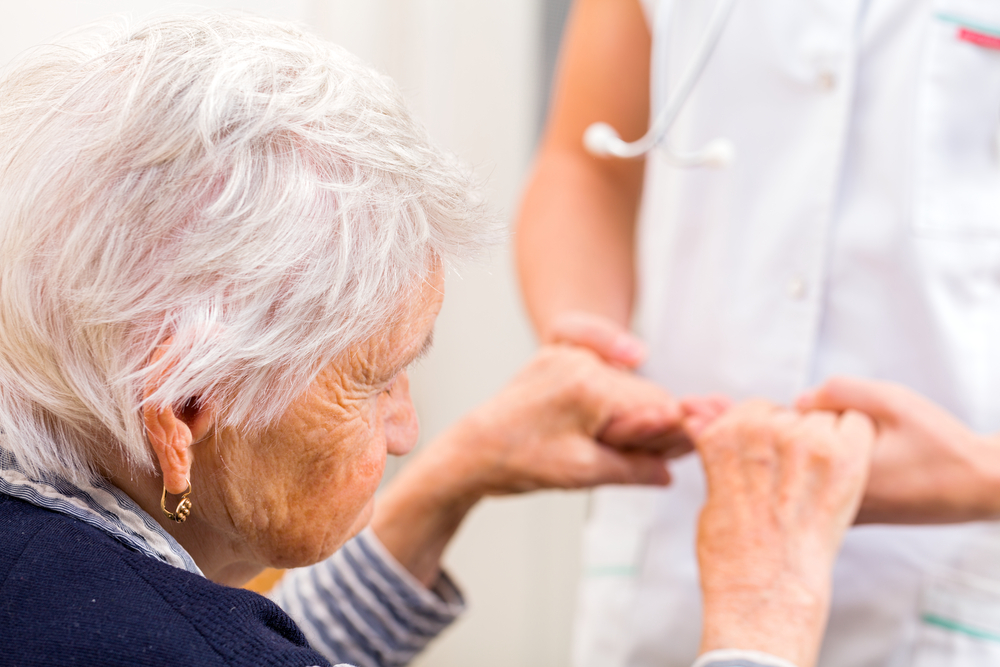 Association of Directors of Adult Social Services reports dramatic rise in numbers of those seeking review or start of social care provision.
---
The number of people awaiting review of current provisions, start of a service or direct payment for social care, has increased by 37 per cent from November 2021 to April 2022, according to a count carried out by The Association of Directors of Adult Social Services (ADASS) in 83 councils.
Almost 300,000 people are waiting for an assessment of their needs by social workers, an increase of 90,000 (44 per cent) in five months. One in four has been waiting longer than six months. At this rate, the number waiting can hit 400,000 by November 2022, a two-fold increase from last year.
While demand for care is expected to increase in line with winter pressures, peaking around January and dropping in the spring, the findings from ADASS suggest that the typical 'cycle' of system pressure is changing, being replaced by a state of perpetual crisis.
To the outside observer, those stating that social care is in crisis may sound like a broken record. For years now, however, stakeholder groups and think tanks have been warning that crippling staff shortages, precarious pay, working conditions and insufficient funding had left a system on its knees, even before the Covid-19 pandemic hit.
---
A shrinking (paid) workforce
The crux of the issue is relatively simple, if not profound in scale – as Cathie Williams, ADASS Chief Executive put it: "the big reason why almost 40,000 people are waiting for the care and support they need to actually start is that care providers simply do not have the pairs of hands they need to sustain services."
A recent PPP report, The Social Care Workforce: Averting a Crisis, quotes a 2021 survey of 2,000 social care services undertaken by the National Care Forum (NCF) that reveals how 74 per cent of providers have experienced an increase in the number of staff leaving since April 2021. Indeed, the vacancy rate for care home providers has nearly doubled in the last year, from 5.9 per cent (in March 2021) to 10.3 per cent (in May 2022).
The NCF survey also states that 50 per cent of those leaving highlighted stress as the main reason for their departure, with 44 per cent citing poor pay. Due to poor retention of the social care workforce, existing employees are experiencing an increase in workload that has not been accompanied by an increase in pay thus far.
Care workers are paid a median hourly rate of £9.50, in line with the National Living Wage. However, a high proportion of these workers are employed on zero hours contracts – 41 per cent of social care workers in London are on such contracts. To that end, social care professionals often leave the sector for less demanding and/or better paid jobs such as retail roles or jobs in the NHS, where similar skills are often more appreciated and rewarded.
ADASS has discovered a similar pattern – almost seven in ten ADASS members surveyed said that care providers in their area had closed or handed back contracts. Many more said they could not meet all needs for care and support because of providers' inability to recruit and retain staff. The implications of this are significant. When people's needs are unmet (or unknown), this can place a sizeable burden on their lives and on the lives of unpaid carers who may feel obliged to step in. Indeed, over the last ten years, the number of young people aged 16-25 in England and Wales providing unpaid care to family and loved ones has risen to approximately 350,000.
---
"The picture is deteriorating rapidly"
Councils are simply overwhelmed. The ADASS Spring Survey found that most councils were facing an increase in numbers of people seeking support: 87 per cent said more were coming forward for help with mental health issues, 67 per cent reported more approaches because of domestic abuse or safeguarding, and 73 per cent reported seeing more cases of breakdowns of unpaid carer arrangements. In addition, 82 per cent of councils were dealing with increased numbers of referrals of people from hospitals and 74 per cent were reporting more referrals or requests for support from the community. To that end, the Health Foundation has estimated that an additional £7.6 billion will be needed to meet demand in 2022/2023.
Sarah McClinton, ADASS President, commented: "These new findings confirm our worst fears for adult social care. The picture is deteriorating rapidly and people in need of care and support to enable them to live full and independent lives are being left in uncertainty, dependency and pain."
In September 2021, the government announced a new 'Health and Social Care Levy', effective April 2023 onwards – a 1.25 per cent increase in National Insurance contributions from employed people as well as pensioners. Yet, now more than ever, policy experts recommend that financial planning and smart allocation, elements that have been lacking in the past, are required to reap the maximum benefits from this additional funding. The Levy, which will aggregate to £5.4 billion over three years, has been reported to fund necessary reforms in the social care sector such as improving staff training and recruitment practices, initiatives for mental health well-being and new avenues for career progression. Yet, many regard this amount as insufficient – according to The Health Foundation, a further £7 billion will be required every year to tackle demographic and inflationary pressures and to increase staff pay.
While it is true that the COVID-19 pandemic significantly worsened the social care crisis, it is only one of the many crises that have exposed and underscored the foundational instability of this system. Since the 2016 Brexit vote, for instance, the vacancy rate of social care workers has increased year-on-year. Prior to this, 1 in 20 social care workers were EEA migrants, and since more than 90 per cent did not have British citizenship, many had to leave England. To mitigate concurrent widespread resignations, the government announced a Health and Care Visa that would help fast-track visa applications for those in the healthcare sector. However, care workers are not categorised in the list of eligible jobs.
More than 600 people are joining waiting lists to be assessed for care and support in England each day. Resolving issues other than funding are key for the successful integration of social care into effective healthcare. Greater efforts should be made for recruiting and retaining social care staff, especially younger people, by improving the pay, workload and working conditions in the sector. Otherwise, broken record or not, the system is in danger of collapse.