The role of operational platforms in creating system-wide awareness 
By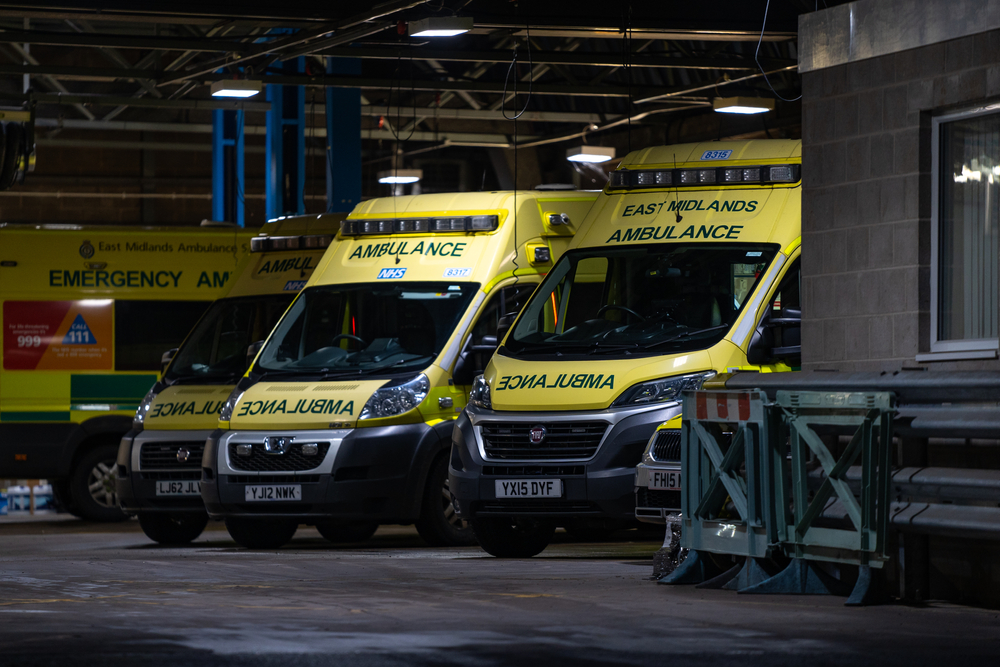 Carl Davies, Solutions Director (Europe), TeleTracking, explains the role that operational platforms must play in the new NHS: enabling more capacity and more effective management of that capacity by providing the foundation for better visibility, coordination, and control across care settings. 
---
NHS pressures and safety risks
There are two types of risk associated with healthcare, clinical risks (associated with direct patient care) and operational risks (risks to the organisation), which both increase the likelihood of adverse events.1 Interestingly, decreasing operational performance, particularly in the Emergency Departments increases the likelihood of both the operational and clinical risks and has been shown to result in significant increases in excess, and therefore preventable, deaths.2
In the NHS Winter Plan, Amanda Pritchard asked all systems to operationalise 24/7 command centres, to ensure the safety and resilience of the operational function across their local health and social care geographies. Operational systems can be the supportive technologies that provide the missing piece of the puzzle alongside the clinically focused Electronic Patient Records.
The changes being asked for in the Winter Plan require both new structures and processes and, most importantly, 'people' to work in different ways. However, these people need to be supported and given the time to engage. Now, more than ever, we need technologies that not only improve the healthcare system, but that help create the type of change that makes the lives of our workforce easier and simultaneously more effective at delivering the outcomes expected from them by NHSEI and the DoH.
---
ICSs, EPRs and operational platforms
With integrated care systems (ICSs) taking centre stage as the core delivery mechanism for the radical changes to health and care services that are needed, the spotlight is on the processes and systems that will help them achieve this joined-up, patient-centric care – particularly the adoption of electronic patient records (EPRs) or electronic medical records (EMRs).
As a technology for – mostly clinical – data capture, which can support decision-making across the system in relation to an individual patient, EPRs are undoubtedly an essential component of the digital transformation journey that the NHS is on. However, there is a vital function that runs alongside them, that has an arguably greater impact on performance and outcomes: the ability to capture and view in real-time the range of operational processes and where pressures are building or being exerted on the system; to recognise how they can be improved or changed, and support decision-making with regards to relieving those pressures.
Consider the information that is required to ensure effective management of beds across both the Acute Trusts and the wider system, and the coordination of the many workflows that must seamlessly work in unison, but are often linear due to outdated mechanisms for capturing and communicating data. This is where operational platforms can help increase the visibility of that information (providing one single truth), the speed of its transmission and enable flows to run concurrently rather than step-wise – and further support by building in controls, automation and tools for coordination of workflows.
These systems ideally run alongside an EPR as a specialist, operationally-focused suite of technologies that can provide all the necessary tools for releasing time back into the organisation. That is, additional time for people: time for healthcare professionals to spend with patients; time for staff to support the management of their own wellbeing; time for management to create changes in structure to support new ways of working; time to support the delivery of the performance improvement targets as described in the planning guidance; and time for patients to be moved through the hospital as needed, in accordance with their personal needs, providing assurances to the Executive that the system remains safe.
---
Reform
Effective outcomes are the emergent product of excellent technology combining with excellent people. Maidstone and Tunbridge Wells NHS Foundation Trust (MTW) is one example of an Acute Trust that has deployed an operational platform alongside its EPR to support and enable excellence in its internal management practices.
Great leadership combined with this operational system focuses on how all of the operational components of the Trust work together, supporting the coordination of complex information flows to drive more effective organisational decision-making. It gives full visibility of Trust-level bed capacity and imminent discharges, a system-level control centre dashboard and most recently, with an extension into Kent Community Health NHS Foundation Trust's community hospitals and virtual wards for management at home, provides everything that is needed for visualising, managing and improving bed capacity and resilience across the integrated care setting.
The result? Organisational change, improved patient flow management and more effective matrix working. They have zero 52-week waits and the best urgent care performance in the region, all achieved alongside clearly identifiable financial savings. Despite increasing pressure at the front door, with extremely high attendances and admissions, it also has one of its lowest occupancy rates in years leading to being the 2nd highest performing Accident & Emergency Departments in the country, and overall 6th best Trust in the country.
---
Unlocking capacity
Operational platforms are key to identifying known bottlenecks in the system, mainly due to linear, archaic practices and unnecessary administrative activity, providing visibility and improvement of them in real-time. They are instrumental in improving coordination and control across the system and seek to support clinicians and managers by relieving them of unnecessary and duplicative administrative work. They are therefore fundamental to giving clinical staff time back to care; to unlock and allow more effective management of the capacity that is going to be key to, ultimately, improving outcomes and saving lives.
---
This article was kindly sponsored by TeleTracking.
1 Cornalba, C (2009) Clinical and Operational Risk: A Bayesian Approach. Methodology and Computing in Applied Probability volume 11, pg 47-63
2 Jones et al (2022) Association between delays to patient admission from the emergency department and all-cause 30- day mortality. Emerg Med J 2022;0:1–6