Report finds white nurses twice as likely as black and Asian colleagues to be promoted
By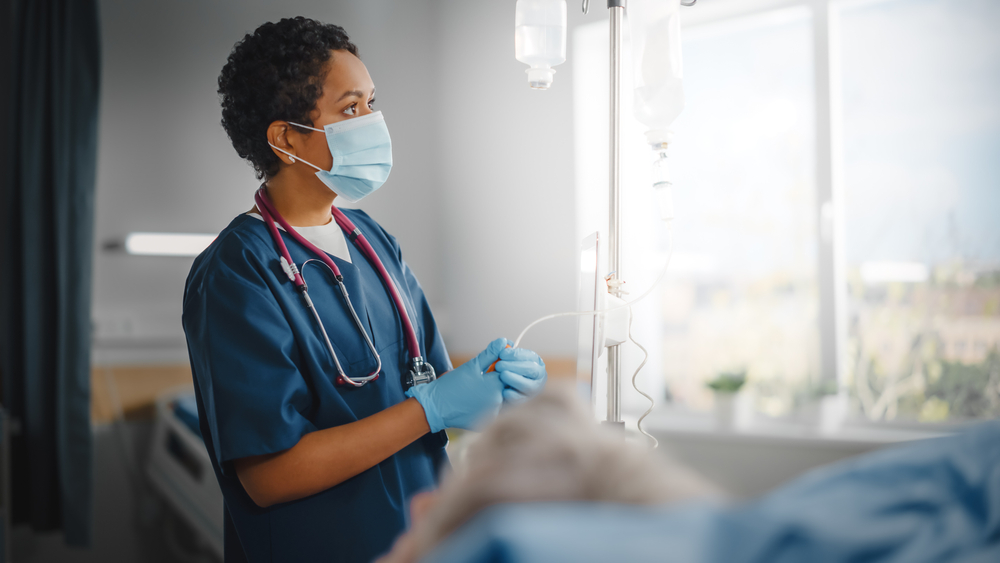 White nurses are twice as likely to be promoted as Black and Asian staff in the NHS, new survey results from the Royal College of Nursing (RCN) show.
---
According to the RCN, the survey results demonstrate that racism is 'endemic in health and care'. The UK-wide survey of almost 10,000 nursing staff found that across all age groups, White respondents and those of mixed ethnic background were more likely than Black and Asian colleagues to have received at least one promotion since the start of their career.
The survey, which was published at the annual RCN congress in Glasgow, showed the difference is most stark between those aged 35 to 44. While 66 per cent of White and 64 per cent of respondents from mixed ethnic backgrounds in this age group said they had been promoted, this fell to just 38 per cent of Asian and 35 per cent of Black respondents.
The RCN also said that their biennial employment survey showed structural racism is having a 'devasting impact' on minority ethnic nursing staff in other ways.
The survey found that Black respondents working in hospital (39 per cent) and community (32 per cent) settings are more likely to report having experienced physical abuse than respondents of other ethnic backgrounds.
The RCN is calling on the UK government to 'seize the opportunity of its planned reform of human rights legislation' to ensure that health and care organisations, regulatory bodies and inspectorates are required by law to tackle racism, including in the workplace.
According to the RCN this could include a legal requirement to eliminate disparities in recruitment, retention and career progression, or a greater responsibility for employers to protect minority ethnic groups.
RCN Diversity and Equalities Co-ordinator Bruno Daniel said: "The pandemic has shone a spotlight on structural racism in health and care services and we must seize this opportunity to stamp out this vile behaviour once and for all.
"The UK government and devolved administrations must properly acknowledge and address this problem and the devastating impact it has on Black and minority ethnic staff and patients."
Responding to the Royal College of Nursing's (RCN's) research, the interim chief executive of NHS Providers, Saffron Cordery said: "As the largest employer of Black, Asian and minority ethnic people in the country, the NHS must recognise and confront the structural racism and discrimination that still exists within its ranks.
"These important findings are the latest in a long string of evidence highlighting the unacceptable presence of structural racism within our health and care system.
"Time after time we see similar findings that show ethnic minority staff face higher levels of discrimination, and are more likely to face bullying, harassment or abuse from patients or colleagues.
"It is only by recognising these facts and having an honest conversation about racism, its structural roots and its impact, that change can be achieved.