Pharmacies could free up more than 30m GP appointments, Company Chemists' Association says
By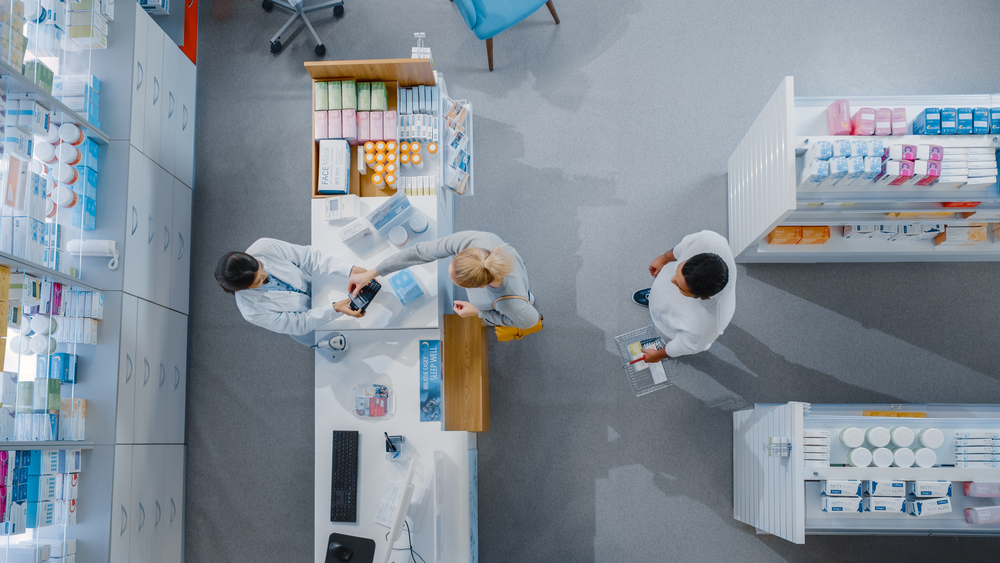 Report calls on government to "go further and faster" in giving more capability to pharmacy to prescribe prescription-only medicines and reduce pressure on general practice.
---
A new report from the Company Chemists' Association (CCA), whose members include Asda, Boots, LloydsPharmacy, Morrisons, Rowlands Pharmacy and Superdrug, has urged the government to be bolder in its plans to expand pharmacy services, announced in May as part of its Delivery plan for recovering access to primary care.
Included within the Department of Health and Social Care's (DHSC) plans is £645m to enable the expansion of pharmacy services in England over two years, intended to help relieve pressure on GPs – including an approach it dubs Pharmacy First.
This includes ambitions for community pharmacies to be able to supply prescription-only medicines for seven minor health conditions (Pharmacy First), increase their provision of the oral contraception and blood pressure testing services, and the delivery of improved IT system connectivity between general practice and community pharmacy in England.
The measures are expected to free up an additional 10 million GP appointments per year once scaled – equivalent to around 3 per cent of all appointments – but the CCA have urged the government to move faster and be "bolder" in their plans and accelerate plans to train pharmacists in England to act as 'independent prescribers.
By their own estimates, the CCA expect the plans for Pharmacy First will free up around 6m appointments annually. They estimate that a more ambitious Pharmacy First service could free up 30m+ GP appointments per year, five times as many as in the government's current plans.
In their new report, Pharmacy first and independent prescribing, the CCA argue that giving community pharmacy additional capability to supply non-prescription medicines and additional prescription-only medicines is a necessary and urgent step.
"There are an estimated 23,000 pharmacists currently in England without independent prescriber qualifications. A simple extrapolation of the plans currently in place indicate that it will take until 2040 to train the entire workforce. We need 95 per cent of community pharmacists to be trained as independent prescribers by 2030," said Malcolm Harrison, Chief Executive of the CCA.
The CCA argue that their recommendations would effectively create 11,000 urgent care centres in England. With an estimated 90 per cent of the population located within a 20-minute walk of a local pharmacy, they believe that a "Pharmacy First" approach could transform access to care and help address under-provision of clinical services in certain areas. They say, for example, that "ambitious commissioning could position pharmacies as the 'go-to' place for urgent and emergency care".
Alongside the expansion of prescribing capabilities and certain clinical services, the CCA are also calling for:
A fairer funding framework for community pharmacies. Community pharmacy is chronically underfunded. The current annual funding shortfall equates to more than £67,000 per pharmacy in England. The funding announced in the recent Delivery Plan is new money for new activity and does not address the historic underfunding of the sector.
A bold approach to harnessing Pharmacist Independent Prescribing. All pharmacists registering after 2026 will be independent prescribers (IP). There are an estimated 23,000 pharmacists currently in England without IP qualifications. Under current plans, it will take until 2040 to train the entire workforce.
A flexible and future-looking legal and regulatory framework that enables pharmacists and pharmacies to deliver and safe and effectively of medicines and to provide appropriate clinical care directly to patients.
Malcolm Harrison added: "Government plans to rollout Pharmacy First are welcome, but are only a drop in the ocean. Under current plans, pharmacies are expected to free up 6m GP appointments annually – but our analysis shows pharmacies could do five times this number.
"Action to address the historic underfunding of pharmacies and a roadmap to utilise the clinical skills of pharmacists are essential to achieving this. The Covid-19 vaccination programme showed what pharmacies can do when the Government places its faith and investment in pharmacies. An investment in community pharmacy is an investment in greater capacity for the NHS, enhanced resilience in primary care and better patient outcomes."
A spokesperson for DHSC said: "Community pharmacies play a vital role in the NHS and we are providing them with an additional £645m investment that could free up as many as 10m GP appointments a year. This is on top of the agreed annual £2.6bn of funding set out in the pharmacy framework.
"We are also taking a range of actions to modernise and enable better use of resources and automation, allowing pharmacists to provide more care for patients.
"We are working closely with NHSE and Community Pharmacy England to launch Pharmacy First by the end of 2023 and will share an update on timings shortly."