NHS leaders offered free access to resource to help address air pollution across England  
By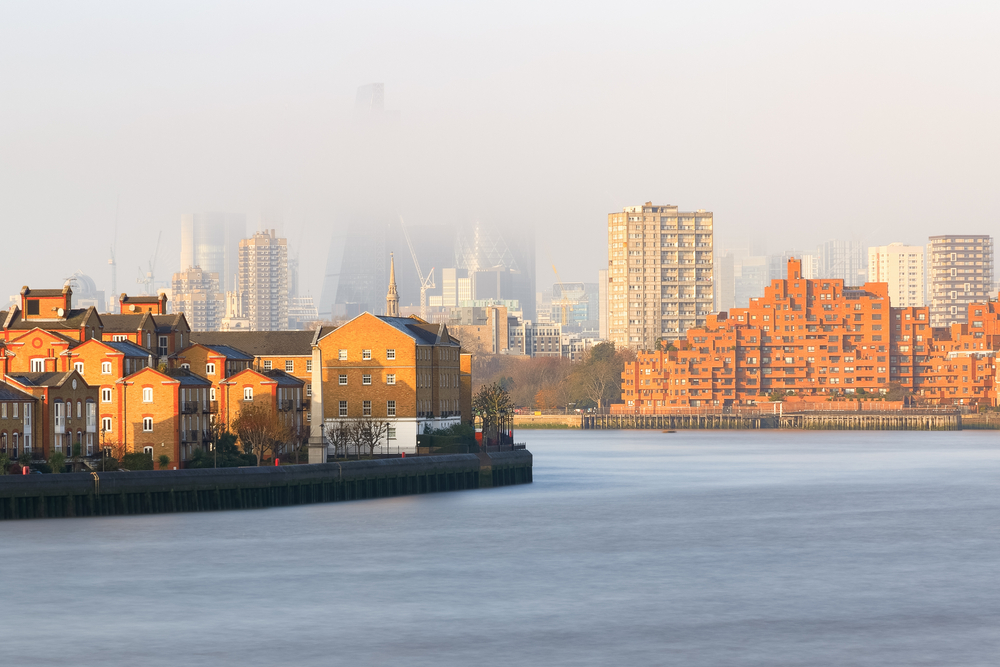 A new resource is to be offered to every NHS Integrated Care System (ICS) to support their development as 'Clean Air Champions'.  
---
Data confirms that everyone in the UK is exposed to the threat of air pollution, with more than 97 per cent of postcodes in breach of at least one World Health Organisation (WHO) limit for toxic pollutants.1
This includes vulnerable environments such as healthcare settings, including the one million people who attend GP appointments every day in the UK and the approximately 16 million people who travel to major A&E departments in England every year.2
In the UK, 36,000 premature deaths per year are caused by air pollution, one in five of all premature deaths, and tackling air pollution will be a vital strand of integrated care systems' (ICS) efforts to address and reduce environmental determinants of poor health.3,4
Launched at the NHS ConfedExpo, the ICS Clean Air Framework is a practical tool that empowers healthcare leaders to take action on cleaner air and has been developed to support every ICS in England to become a 'Clean Air Champion'. Joining forces to drive the initiative forward are the environmental change charity Global Action Plan, Newcastle Hospitals and Boehringer Ingelheim. The Framework is freely available to all 42 ICSs nationally to aid the development of an action plan to improve air quality around all healthcare access points in England.
The Framework links to the mandated requirements of Green Plans, the NHS Standard Contract, the Delivering a greener NHS report and the UN's Sustainable Development Goals. The tool supports the newly established ICS healthcare leaders to incorporate air quality improvement measures around hospitals and health hubs as part of their broader commitment to address environmental challenges.
The Framework launch coincides with Clean Air Day on June 16th, which this year reveals how air pollution impacts almost every organ in the body. Professor Sir Stephen Holgate, Special Advisor on air quality to the Royal College of Physicians and UKRI's Clean Air Champion, explains "Air pollution is an invisible killer and plays a role in many of today's major health challenges. The ICS Clean Air Framework is a ground-breaking resource to support the NHS in implementing air quality improvement initiatives that will ultimately protect the health, wellbeing and economic sustainability of today's communities and future generations."
The Framework is being pioneered by Newcastle Hospitals, who are first to drive the development of an action plan in their region. James Dixon, Associate Director of Sustainability at Newcastle Hospitals, explains "The NHS has an opportunity to lead by example and set the benchmark for clean air and safe workplaces. Through the creation of an action plan guided by the ICS Clean Air Framework, here at Newcastle Hospitals, we are already making progress and seeing direct benefits to our communities."
Larissa Lockwood, Director of Clean Air, Global Action Plan, explains how the ICS Clean Air Framework can support healthcare leaders in taking action: "Air pollution kills seven million people globally each year, which is more than malaria, HIV/AIDS and obesity combined.5,6,7 It is a public health crisis that needs immediate action from the health sector. It also cannot be right that our most vulnerable are exposed to it in our places of care – is it fair that a baby must take its first breath in a polluted environment? By developing this framework and working at the Integrated Care System level, we have the opportunity to tackle some of those area-wide issues, empowering healthcare leaders to pursue action on air pollution to secure a healthier future for their region."
Uday Bose, Managing Director at Boehringer Ingelheim UK & Ireland, explains the impact of the project both now and for future generations, "People who are already suffering with poor health are most at risk of the detrimental effects of air pollution, so this initiative plays an important role in addressing health inequalities. Our commitment to transforming lives goes beyond the provision of medicines, as this initiative clearly illustrates. It also demonstrates the power of partnerships and delivers a real opportunity to create a healthier future for families, the NHS and the planet."
The ICS Clean Air Framework aims to provide healthcare leaders with a platform to drive positive change and support the implementation of initiatives to improve air quality, without adding to the administrative burden. The NHS net zero targets are as ambitious as possible and are supported by the need for immediate action and commitment to continuous monitoring, evaluation and innovation. It is therefore critical that key stakeholders and local authorities work collectively to turn ambition into action.
More information regarding the Integrated Care for Cleaner Air initiative and the ICS Clean Air Framework is available from today at www.actionforcleanair.org.uk/health/ics-framework.
---
1 addresspollution.org. 2022. Providing the public with the most accurate air pollution data available. [online] Available at: <https://www.addresspollution.org/> [Accessed 26 May 2022].
2</sup)The Kings Fund. 2019. Key facts and figures about the NHS. [online] Available at: <https://www.kingsfund.org.uk/audio-video/key-facts-figures-nhs#what-does-the-average-day-in-the-nhs-look-like> [Accessed 12 May 2022].
3GOV.UK. 2019. Public Health England publishes air pollution evidence review. [online] Available at: <https://www.gov.uk/government/news/public-health-england-publishes-air-pollution-evidence-review#:~:text=Air%20pollution%20is%20the%20biggest,lung%20cancer%2C%20and%20exacerbates%20asthma.> [Accessed 26 May 2022].
4Who.int. n.d. Air pollution. [online] Available at: <https://www.who.int/health-topics/air-pollution#tab=tab_2> [Accessed 25 May 2022].
5Who.int. 2022. Fact sheet about malaria. [online] Available at: <https://www.who.int/news-room/fact-sheets/detail/malaria> [Accessed 25 May 2022].
6Who.int. 2021. Obesity. [online] Available at: <https://www.who.int/news-room/facts-in-pictures/detail/6-facts-on-obesity> [Accessed 25 May 2022].
7Who.int. 2021. HIV/AIDS. [online] Available at: <https://www.who.int/data/gho/data/themes/hiv-aids> [Accessed 25 May 2022].