NHS braced for "toughest winter" – NHS Providers report
By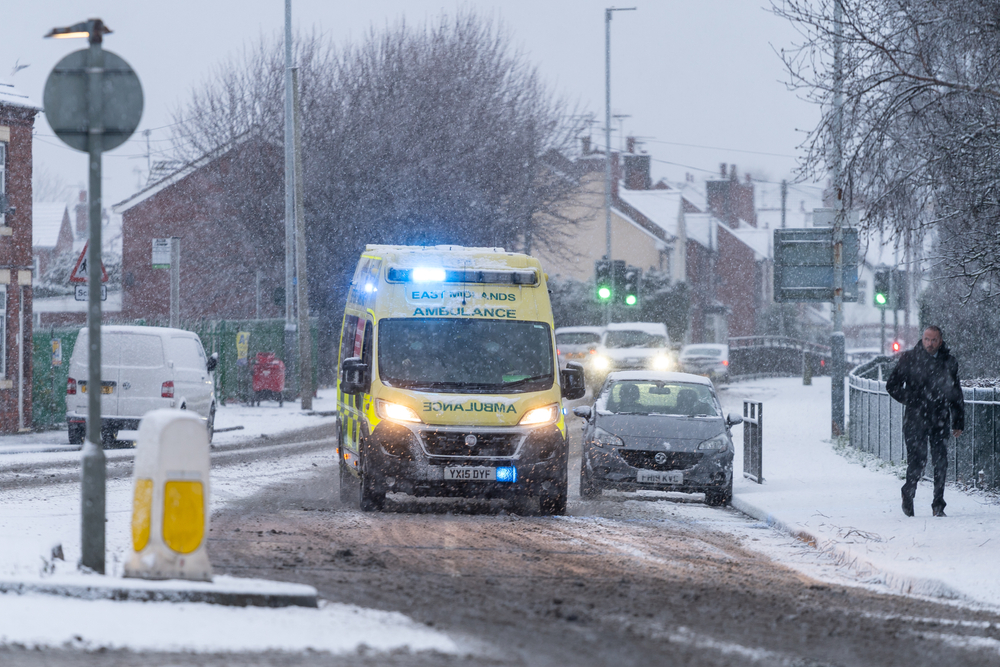 New state of the provider sector report finds trust leaders anticipating "toughest winter", with low morale and high levels of burnout fuelling concerns.
---
More strikes, staff burnout and relentlessly rising demand for care amid a severe funding squeeze could put paid to further progress in cutting delays for patients, health leaders have warned, according to a new survey by NHS Providers.
The State of the provider sector survey, which provides a yearly snapshot of the hopes and fears of leaders of hospital, mental health, community and ambulance services across England, found that:
Eight in ten leaders (80 per cent) say this winter will be tougher than last year (66 per cent said last year was the most challenging they had ever seen).
95 per cent are concerned about the impact of winter pressures.
Most (78 per cent) are worried about having enough capacity to meet demand over the next 12 months – higher than before the pandemic in 2019 (61 per cent).
Most are concerned about the current level of burnout (84 per cent) and morale (83 per cent) in the workforce.
Almost nine in 10 (89 per cent) are worried that not enough national investment is being made in social care in their local area.
Fewer than one in three (30 per cent) think that the quality of health care they can provide in the next two years will be high.
The survey also found that without exception, trust leaders said more industrial action would harm their ability to hit targets for reducing backlogs and delays in planned and emergency care, with a knock-on effect for services right across the NHS.
Commenting on the release of this year's State of the provider sector survey, Sir Julian Hartley, Chief Executive of NHS Providers, said: "These results paint a very concerning picture about the challenges the health and care sector faces. Patient care and safety are front and centre in everything that trusts do. But the stark reality is that NHS trusts are facing their toughest test yet.
"As we head into what's expected to be another gruelling winter, the spectre of more strike action continues to loom large over the health service. Efforts to bear down on waiting lists – a government priority – have been hit hard by industrial action. With targets to tackle record waiting lists already being watered down, any further walkouts would compromise the NHS' ability to deliver efforts to reduce care backlogs and lead to more delays in planned and emergency care.
Money worries continue to mount with more than three in four trust leaders (76 per cent) saying they are set to be in a worse financial position than last year. Funding pressures are fuelling concerns about future patient safety and the quality of care as well as threatening to hit trusts' ability to ramp up services as they brace for winter.
Steps to date to curb costs have included shelving plans for more beds, having to put on hold recruitment to plug gaps in the workforce, and reducing investment in community and mental health facilities.
Healthcare leaders say that the toughest test yet for trusts is coming, as winter and budget pressures bite. More strikes would undermine efforts to cut waiting lists, and a sustained focus on the quality of patient care is essential, said respondents.
Despite the huge challenges, the survey showed an undiminished determination to keep improving patient care, giving them the right care in the right place. Trusts' commitment to addressing race and health inequalities remains as strong as ever, the report finds, with 86 per cent of trusts surveyed prioritising race equality and tackling discrimination.
However, the survey also found that trust leaders are deeply concerned about the impact of winter pressures on their ability to meet demand and provide high-quality care. They are calling for urgent government action to address the funding squeeze and support the workforce, as well as to invest in social care.
Without this action, they warn that further progress in cutting delays for patients will be put at risk.
---
"Ultimately, it's patients who will suffer"
Sir Julian Harley added: "The NHS can't afford further strikes. Talks between the government and doctors' union are promising and it's absolutely vital that ministers pull every lever they can to break the deadlock.
"The major, systemic financial pressures providers continue to face are adding to trust leaders' worries alongside widespread staff shortages with more than 125,000 vacancies in the NHS in England, and soaring demand for many NHS services.
"The direct costs of hiring temporary cover for striking staff and the indirect costs of rescheduled appointments and procedures are having major knock-on consequences for trusts, including weakening their ability to recover care backlogs for hospitals, community and mental health services.
"Trusts are having to tighten their belts to find unprecedented efficiency savings while inflation squeezes already strained budgets, leaving little in reserve to invest in the extra capacity they need to deal with winter demand. There is palpable frustration at the Treasury's unwillingness to provide extra funding to tackle the fallout from nearly a year of industrial action.
"The consequences of forcing NHS England and the DHSC to raid their budgets to make up this funding shortfall will be felt far and wide, putting the core NHS budget under further strain and much needed projects, including digital transformation, on the back burner. Ultimately, it's patients who pay the price.
"Despite these multiple challenges, credit must go to trust leaders and their staff who have reduced the longest waits for treatment and continue to work flat out to see patients as quickly as they can.
"Their determination to deliver timely, high-quality care for patients is unshakeable. Their desire to improve services and build on the achievements of the NHS is undimmed. They are doing great work, often in the most difficult circumstances, but it's clear that they face their toughest test yet as winter and budgets bite."
---
The full 'State of the provider sector' report can be accessed here.