Negotiations at an impasse as further industrial action looms
By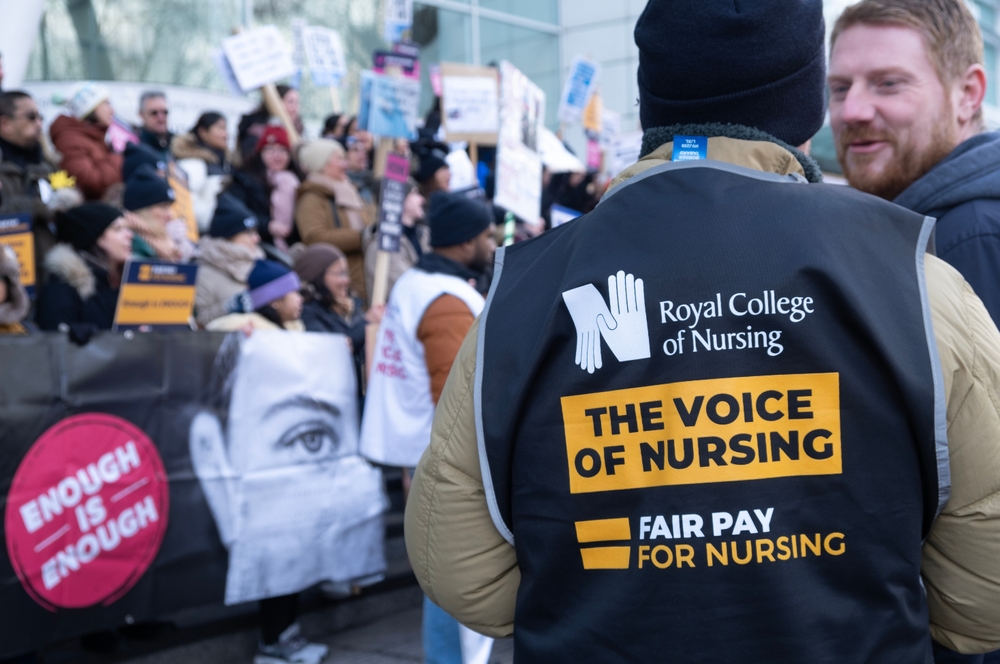 Almost 9,000 ambulance workers were on strike yesterday (Monday 6th February), with the GMB and Unite also striking across 9 regions in England – the most NHS settings ever affected by a single day of industrial action.
---
Following Monday's unprecedented strike action, nurses with the RCN are striking today (7th February), with the Chartered Society of Physiotherapy striking on 9th February and the ambulance union, Unison, striking on 10th February. This means that Wednesday (8th February) will be the only day this week on which no strike action is taking place.
Official figures show that more than 88,000 appointments have been postponed already this winter due to industrial action, yet unions have accused the government of intransigence over the disputes, which centre largely around pay and conditions and a perceived lack of investment in recruitment and retention.
Despite claims that comparatively low pay and high levels of in-work stress are contributing to the difficulty in recruiting and retaining health and care professionals, unions say that the government is in effect refusing to discuss improvements to pay and conditions. There are more than 130,000 vacancies across the NHS in England alone, and a worrying number of health and care professionals plan to leave their jobs in the coming years, citing burnout, anxiety and working in a system that has reached its breaking point.
Further, a recent analysis of official figures has shown that burnout and stress among health staff has led to more NHS staff absence than the Covid-19 pandemic. NHS sickness figures show that more than 15 million working days have been lost since March 2020, more than double were list to Covid infections and self-isolation.
A government spokesperson has claimed that Health Secretary, Steve Barclay, is ready to resume talks with unions, and said that "the Health and Social Care Secretary has held constructive talks with unions on pay and affordability." This was disputed by the General Secretary of Unite, Sharon Graham, who said that no such discussions were taking place. On the negotiations, she added: "In 30 years of negotiating, I've never seen such an abdication of responsibility. Categorically…there have been no conversations on pay whatsoever with Rishi Sunak or Steven Barclay about this dispute in any way, shape, or form."
Pat Cullen, General Secretary of the RCN, today accused the government of 'punishing' nurses for their stance, after Maria Caulfield, (the minister for mental health and women's health strategy, herself a nurse and RCN member), said that nurses' pay would be discussed, "but only [for] next year's deal." However, all 14 health unions have declined to continue talks on this basis, saying that they would only negotiate a settlement that covers the 2022-23 pay deal.
Hope remains for a breakthrough, however, with the new Chief Executive of NHS Providers, Sir Julian Hartley pointing out that industrial action in Wales and Scotland have been suspended following fresh pay offers.
Saffron Cordery, who until 1st February was interim Chief Executive of NHS Providers, said: "For many trusts, Monday [6 February] will be the toughest challenge they've ever had as nurses and ambulance staff strike together for the first time, and in more places than before. Leaders are doing everything they can to prepare by putting plans in place to minimise effects on patients and making sure they can provide high-quality, timely care where possible. But without a resolution, disruption is inevitable.
"We need to do everything we can to ensure industrial action doesn't become the new normal. The government has the power to end this disruption right now by talking to the unions about working conditions and, crucially, pay for this financial year. Their reluctance to do so is getting in the way of efforts to tackle elective recovery for patients."
Rachel Harrison, National Secretary of the GMB said: "It's been almost a month since the Government engaged in any meaningful dialogue – instead, they've wasted time attempting to smear ambulance workers. The NHS is crumbling; people are dying and this Government is dithering."