More groups join call for fairer deal for social care
By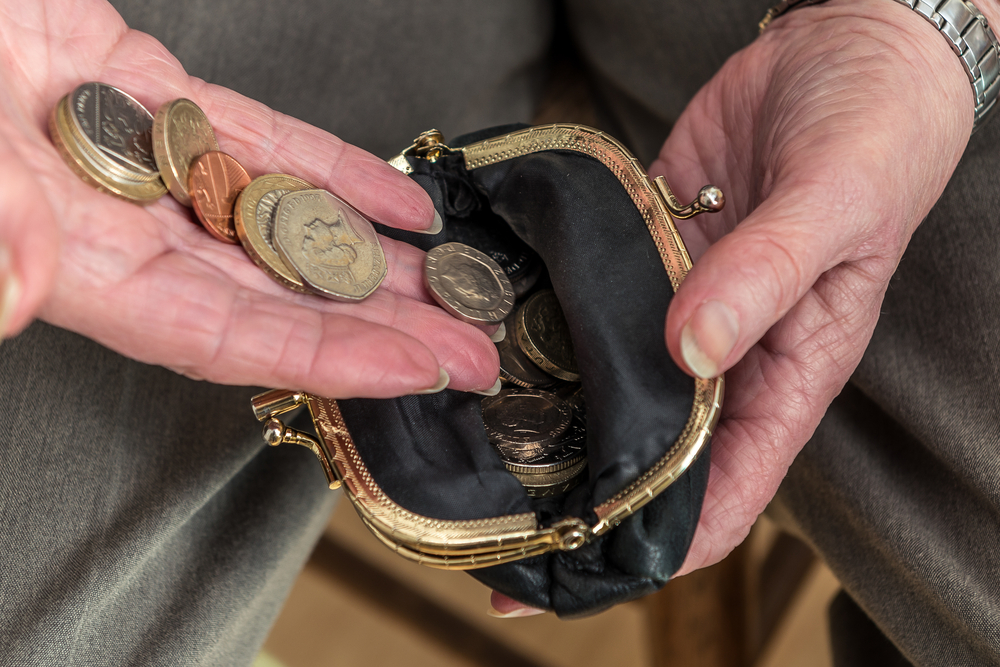 As the race to become the next Conservative leader and Prime Minister of the UK heats up, and the government accepts the recommendations from the independent NHS pay review bodies in full, Care England and Access for Social Care have urged the government to act to protect the standing of social care workers, in statements issued yesterday.
---
The calls echo recommendations contained in a summary document of a recent Public Policy Projects report on integrated care. The report argues that the social care sector should be placed on an equal footing with the NHS, both in terms of its representation within integrated care partnerships and investments made to accelerate digitisation and modernisation.
Representative groups are increasingly urging the government to ensure suitable plans are in place to protect social care, amid an increasingly dire workforce shortage that is threatening the sector's ability to provide its services. Vacancy rates in social care (9.5 per cent in January 2022) remain stubbornly above the national average (4.4 per cent from December 2021 to February 2022), while more than 400,000 social care workers left their roles in 2021.
---
A fairer deal for social care must be a priority
On Tuesday 19th of July, the government accepted, in full, the recommendations of the independent NHS pay bodies, meaning more than one million staff who fall under the Agenda for Change contract will receive a pay rise. This includes nurses, midwives, and paramedics, who are set to benefit from a pay rise of at least £1,400 this year, backdated to April 2022.
Groups who represent and advocate for the social care sector are now urging the government to implement a similar deal for care workers.
While rates of pay for social care work have increased in real terms since 2014, the rate of increase has not kept pace with other sectors, decreasing the social care sector's ability to compete in the jobs market. Data shows that when overall national employment rates fall, vacancies in social care rise, suggesting that the sector is struggling to attract and retain workers.
The King's Fund cites "high levels of staff vacancies, sickness absence, turnover, and work-related stress [as] having a damaging impact on staff," and calls "the case for a fully funded, multi-year health and social care workforce plan… overwhelming." Although many of these factors were exacerbated by the Covid-19 pandemic, the King's Fund and other groups maintain that they long predate the pandemic and are the results of successive governments neglecting the social care sector.
In October 2021, the Workforce Recruitment and Retention Fund made £162.5 million available to local authorities to help recruit and retain social care workers, along with a further £300 million in December 2021. However, both funds lapsed in March 2022.
---
A neglected care sector
Poor staff retention is being further compounded by increased pressure on the social care system. The number of new requests for social care support have increased by 5.6 per cent, while costs have risen by more than a quarter, with areas with higher levels of deprivation being disproportionately affected.
Lack of available social care capacity is also increasing pressure on the acute hospital sector as hospitals have fewer methods of discharging patients safely. This is causing unsustainably high hospital occupancy rates and serving to undermine the wider healthcare system.
In a statement issued yesterday, CEO of Access Social Care, Kari Gerstheimer, warned about a "complete lack of discourse about the future of the social care system," in the current leadership race, and claims the outgoing Prime Minister, Boris Johnson, has all but abandoned his pledge to "fix social care once and for all."
The concerns mirror those expressed by UNISON Social Care Lead, Gavin Edwards, who said on Wednesday that "the scale of vacancies is alarming, and not just for those who rely on care and their families. The sorry state of social care is having a disastrous effect on the NHS, causing massive treatment waits, letting down patients and putting unbearable pressure on health staff.
"The care sector is acutely underfunded. Wages are way too low leaving staff unable to cope with the rising cost of living. Supermarkets are paying better rates without the stress, so it's no surprise that people are jumping ship."
In Care England's statement, released on Thursday, Chief Executive Professor Martin Green OBE, said: "The adult social care workforce is our biggest resource. The lack of government action has had an inevitable consequence on the nature of employment opportunities within the sector and has hampered providers' efforts to recruit and retain staff, as evidenced by the 52% increase in vacant posts in the sector over the past year. This has not only affected the overall financial attractiveness of the adult social care sector as an entity, but also providers' ability to compete with the NHS.
"As a first step, Care England suggests the Government accepts the recommendations of the Low Pay Commission for the 2023 rates, however, this increase must be properly funded. Simply applying National Living Wage inflation without appropriate funding undermines the ability of providers to aid workforce pressures, especially given the fact that providers are having to pay increases above the National Living Wage annual uplifts as a means of recruiting and retaining staff."
Kari Gerstheimer added that "as Sunak and Truss fight it out, there is everything to play for by way of their approach to Health and Social Care. The Association of Directors of Adult Social Services has warned that the year ahead will be the most challenging people needing and working in adult social care have ever faced. I am saddened, however, to see social care being kicked down the road with little mention of any commitments from either leadership contender about the future of the social care system.
"Failure to invest in social care amounts to poor fiscal planning and inefficient use of taxpayers' money – it harms our productivity because people with unmet social care needs can't reach their potential, and unmanageable caring roles keep people out of work. It harms those working in social care, who are choosing to leave the sector because of problems with pay. And it harms our health system because a failure to invest early in preventative social care leads to more crisis admissions in critical care."