Major agreement to deliver new cancer vaccine trials
By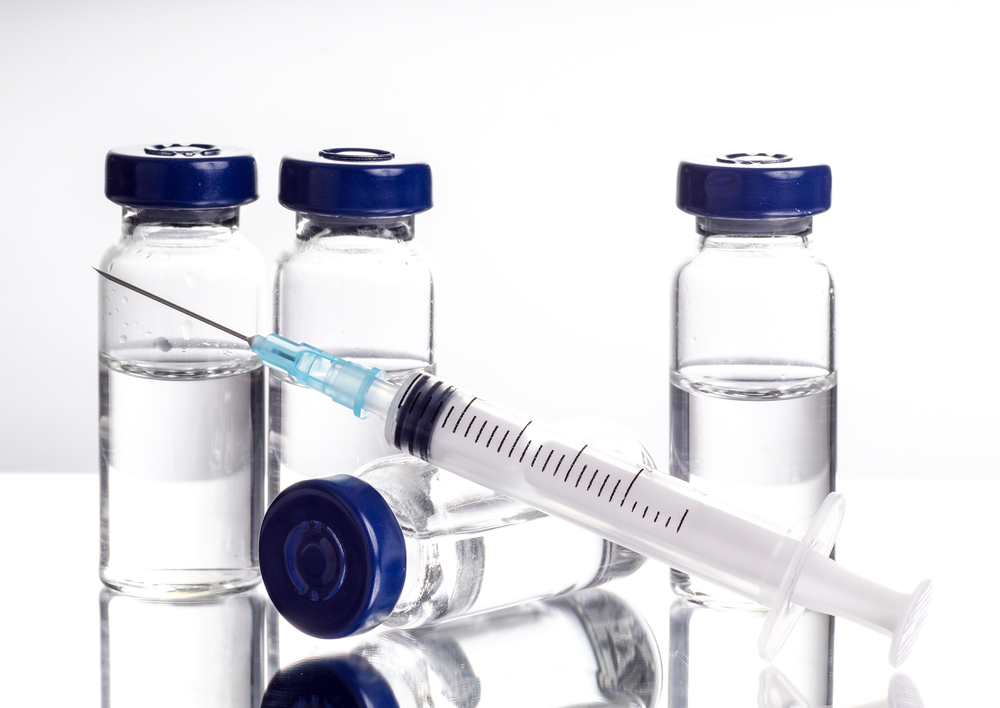 Government signs agreement with BioNTech SE to provide up to 10,000 patients with precision cancer immunotherapies by 2030.
---
The Government has announced the signing of a major agreement with pharmaceutical company BioNTech, to deliver precision cancer medicine to 10,000 patients by 2030, supported by NHSE's Cancer Vaccine Launch Pad and new laboratories to be set up by BioNTech around England. The agreement brings the NHS a step closer to transforming cancer treatment for patients, using the technology first used during the pandemic against COVID to create personalised cancer immunotherapy options.
Groundbreaking progress towards trials has been far quicker than expected, as although the initial partnership saw the first trials rolled out in Autumn of 2023, trials for MRNA cancer vaccines for colorectal cancer already underway at University Hospitals Birmingham NHS Foundation Trust (UHB). Further trials are to be set up around England, with the majority of trials involving patients expected to commence from 2026.
Dr Lennard Lee, Associate Professor at the University of Oxford, said:
"The United Kingdom has delivered a stunner. We are off the starting block for another vaccine advance, but this time against cancer. What is most surprising is that our country's outlook has changed. There is global acknowledgement of the UK opportunity, and capacity for vaccine research. There is also high level of confidence in our hospitals, clinical researchers and the cancer research infrastructure. If the aforementioned issues were addressed using the path forged by our coronavirus vaccine response, this is the perfect recipe to deliver transformative benefits to those affected by cancer and realise the potential of vaccines for cancer".
In March of this year, after a partnership between Government and BioNTech was first announced in January, PPP ran a roundtable entitled Implementing precision medicine in the UK: The case of cancer vaccines, chaired by Dr Lennard Lee, Associate Professor at University of Oxford and National Clinical Advisor at DSIT and Joanne Hackett, Head of Genomic and Precision Medicine at IQVIA. The roundtable was attended by clinical oncologists, oncology researchers, pharmaceutical companies and policy experts, and discussed the opportunities and challenges posed by the undertaking of cancer vaccine trials in the UK.
A key insights report has been produced from this roundtable. In order for cancer vaccine trials to be a success and for benefits to be felt equitably, the report makes a number of policy recommendations, including:
NHS England and DHSC should review the progress of their funded plan to tackle backlogs due to the pandemic and talking waiting lists for elective care, given that targets for oncology services, and other elective care services, are continually unmet. The success of cancer vaccine trials will be dependent on investment that factors in the costs incurred in the clinical settings in which they are taking place.
Multidisciplinary teams should be formed during cancer vaccine trials so that pressures on frontline medical staff and overloaded clinical settings are reduced, lightening the burden of clinical trials overall.
As part of the overhaul of regulatory processes, the MHRA should consider ethical fast-tracking as part of their review.
New incentives should be developed to encourage trial participation from underserved groups with lower socioeconomic status, this would serve to overcome historical barriers to trial participation that often limit the diversity of trial participants. Hospital trusts should mobilise trusted community leaders to encourage those who may be vaccine hesitant to engage with clinical trials, if appropriate.
The UK government should engage in positive communication and advertising campaigns, including informative documentaries, to inform the public about the potential personal and social benefits of cancer vaccines.