Labour's 45p tax rate pledge welcomed as workforce crisis set to deepen
By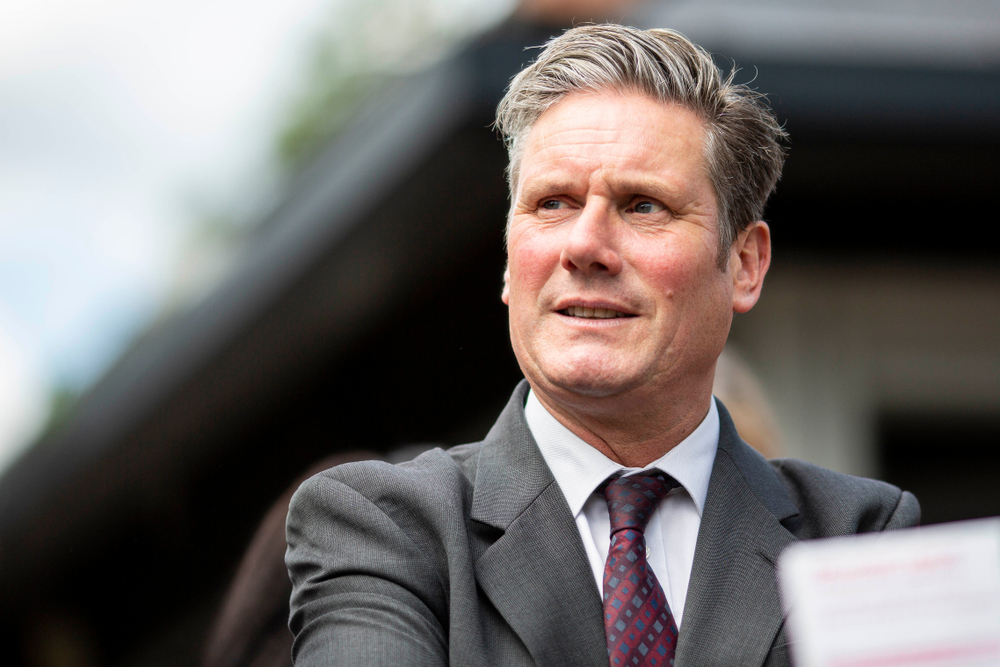 With nearly one in five NHS and social care workers planning to leave for better pay, the RCP welcomes Labour's plans to double the number of doctors by restoring the 45p tax rate.
---
New research has revealed that 43 per cent of health and care workers are considering a job change due to the pressures of their current job, with nearly a fifth (16 per cent) planning to leave the industry completely.
The findings come after Labour pledged to reinstate the 45p tax rate, abolished by Chancellor of the Exchequer, Kwasi Kwarteng, to fund the doubling of medical training places for doctors and nurses.
The announcement from Labour's Shadow Chancellor, Rachel Reeves, has been welcomed by groups representing the doctors and the NHS, with the RCP President, Dr Sarah Clarke, saying: "We have long called for a doubling of medical school places and were pleased that on Monday the Shadow Chancellor set out Labour's pledge to do just that."
Labour have also committed to adding an extra 10,000 nursing and midwifery clinical placements every year, as the NHS and social care battle unprecedented workforce crises which went largely unaddressed in Thérèse Coffey's first major policy announcement as Health and Social Care Secretary last week.
---
Addressing a workforce in crisis
Labour have also pledged to recruit 8,500 mental health workers, a move which was welcomed by NHS Providers' Director of Policy and Strategy, Miriam Deakin, who said: "It is good too to hear a focus on mental health, tackling health inequalities, investing in expanding the workforce and boosting prevention in the community."
Summarising the effects that more than a decade of cuts and underinvestment have created, Shadow Health and Social Care Secretary, Wes Streeting, said: "Because people can't see a GP they end up in A&E, which is worse for them and more expensive for the taxpayer.
"Because people can't get the mental health support they need, they reach a crisis point, which is worse for them and more expensive for the taxpayer. Because people can't get the social care they need, they're left stuck in hospital, which is worse for them and more expensive for the taxpayer."
Responding to Wes Streeting's speech, Dr Clarke added: "Training more doctors is essential to addressing the challenges that we know the healthcare system will face in the future, such as the rising demand that will come with an ageing population.
"The Shadow Secretary of State's speech also recognised that a lack of social care leads to people staying in hospital for longer than they need to. A long-term funding settlement for social care is vital to speeding up discharges from hospital and preventing admissions in the first place by enabling more people to live fulfilling, independent lives."
Responses to Labour's policy pledges differ sharply to those recently announced by the Conservative Government. Professor Martin Marshall, Chair of The Royal College of GPs, said of the latter's plans that: "Lumbering a struggling service with more expectations, without a plan as to how to deliver them, will only serve to add to the intense workload and workforce pressures GPs and our teams are facing, whilst having minimal impact on the care our patients receive."
Underlining the scale of the challenge, Miriam Deakin added that: "With a staggering 132,000 vacancies across trusts and many more in primary and social care, we need a long-term national workforce plan to help the NHS and social care recruit and retain the staff they need. Without this, efforts to improve patients' access to care will be challenging.
However, Labour has received criticism from some quarters, after Wes Streeting announced at the Labour Party Conference that Labour would require all GPs to offer face-to-face appointments to anyone who wants one. The British Medical Association said the plan was "not grounded in reality", and suggested that GPs are simply "not trying hard enough".
---
"The lack of support on the ground is leading to mass burnout"
The survey of more than 1,000 health and care professionals in England was conducted by Florence, a technology platform providing health and social care workers access to available shifts, and paints a damning picture of how low morale and burnout are impacting an already stretched workforce.
It finds that almost a third of healthcare workers (28 per cent) admit to feeling overwhelmed at least once a week, with 17 per cent feeling burnt-out every day. Meanwhile, 97 per cent stated that the cost-of-living crisis has caused further stress or burnout among healthcare professionals.
It comes after more than half of healthcare workers (56 per cent) admit to working more than 2-3 times a week over their contracted hours, with 7 per cent working overtime every day. Not having enough staff is causing the most pressure in their role (50 per cent), followed by low pay (39 per cent) and high workload (35 per cent).
Fiona Millington, Chief Nurse at Florence, who has long argued that vacancy rates are a big problem within the sector, commented on the NHS's current situation, saying: "The biggest challenge for the industry at the moment is, without a doubt, staffing. There are more nurses leaving the industry than joining, at a time when the demand for nurses is increasing. The number of vacancies still sits above 105,000 and remains much higher than the overall unemployment rate.
"The lack of support on the ground is leading to mass burnout across the workforce, leading many to question their futures in the profession. The NHS is plugging vacancies with resources from other countries and areas but it has become just a constant cycle of crisis management, without developing long term solutions to the problem."