If integrated care is to be delivered locally, then it must be discussed locally
By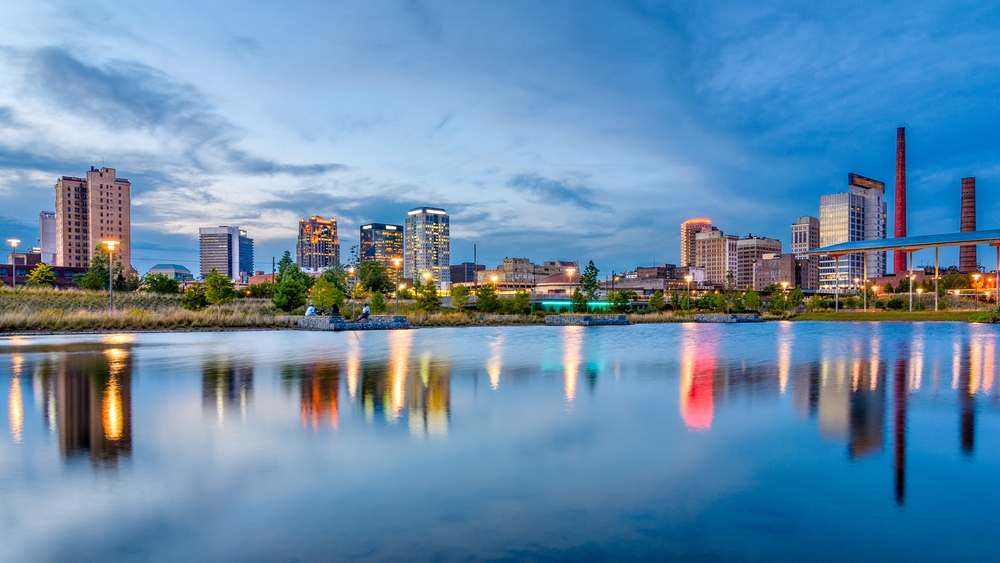 Public Policy Project's ICS Roadshow offers the only opportunity for the wider health and care community to identify challenges and opportunities of integrated care at a truly local level.
---
If you were directed here from a recent newsletter, please note this was down to a technical issue which we are aware of. Please return to the newsletter and click an alternative link (such as the article image) or visit the ICJ homepage to find the correct article.
---
Now that integrated care systems (ICSs) are officially here, it's time to maximise their value by tapping into their strengths. That is, delivering localised, personalised high-quality care for local citizens and reducing health inequality.
For these systems to bear fruit and make meaningful impacts on the nation's increasingly complex health challenges, then discourse surrounding integrated care must become more granular. If this is indeed to be 'national policy delivered locally', then visiting specific regions and assessing their progress and challenges at a local level will surely be the most effective means to scale success.
---
Building to a localised approach
The arrival of integrated care systems (ICS) as statutory bodies earlier this month marked the beginning of the UK's journey towards reframing health and care. Bringing together the NHS, local authorities and the third sector to allocate resources and deliver care to patients, the strength of the ICS is its ability to adapt to a region's needs.
Central to both the NHS Long Term Plan and Health and Care Act, the 42 ICSs that span across England are all comprised of integrated care boards (ICBs) and integrated care partnerships (ICPs). While the ICB's essential function is to deliver NHS services in the ICS area, an ICP works to develop and deliver the ICS strategy with a broad range of local stakeholders.
The ICS itself works over three levels – the first being the system level, across which the ICP and ICB work, and where the broad strategy for an ICS area is planned and delivered. The second level is the 'place' level, at which localised services and community care are planned in close conjunction with local Health and Wellbeing Boards. The third is neighbourhoods, or localities, which focus on specific areas within places – such neighbourhood organisations include primary care networks. This allows ICSs to respond to needs of specific communities or demographics that may find themselves underrepresented even at the 'place' level.
The delivery of health and care within an ICS, as such, will require the ICP to work across all three levels of the ICS area to accurately assess need and develop individualised plans of action. The ICB, too, will need to work closely with stakeholders at every level to ensure their provision of care is maximally responsive. Accordingly, even though the ICS model allows for a more personalised delivery of care than its predecessors, there is a pressing need for stakeholders at every level to establish collaborative working relationships – both within and without their own ICS area.
The PPP ICS Roadshow will take place across five cities across the UK, and will serve as an opportunity for members and stakeholders in local ICSs to discuss their roles in delivering fairer, more adaptive and responsive health and care systems.
The ICS Roadshow will be a valuable opportunity for the members and stakeholders of nearby ICSs to connect, share expertise and best practice, and collaborate with organisations from further afield. It will also, however, serve to showcase the diversity of health and care challenges across the UK – and the need for ICSs to equip themselves to deal with these challenges accordingly.
Below is a brief profile of each of the stops on the ICS Roadshow, outlining the diversity of health and care challenges different ICSs must approach and showcasing their potential to respond to acute needs within their areas.
---
Birmingham
40 per cent of Birmingham and 12 per cent of Solihull residents live in the most deprived communities in Britain.
Birmingham is demographically one of the most diverse regions in the UK. It is also one of the most socially and economically deprived. This poses a unique set of health and care challenges, particularly as communities may find themselves isolated or underrepresented for myriad social, cultural and economic factors.
Birmingham will be the first stop of the ICS Roadshow and will host systems leaders from the Birmingham and Solihull ICS and Black Country and West Birmingham ICS. The session will not only be an opportunity to discuss how people can be empowered by integrated care, but how these systems can best modify and develop themselves to respond to the needs of their evolving demographics.
---
Bristol
Bristol reports a higher rate of common mental health conditions than the rest of England, at20.7 per cent, versus 15.5 per cent across the rest of England.
Bristol boasts a high healthy life expectancy, low levels of cancer, and an infant mortality rate that is one of the lowest in the country. However, Bristol still faces unique challenges from an ICS perspective. With the second highest suicide rate in the country, the Healthier Together Partnership (an ICS which accounts for Bristol, North Somerset and South Gloucestershire) has made developing mental health services of all varieties a key priority.
Bristol also has the second highest rate of diabetes in the country, and an ageing population. As such, preventative, early intervention and holistic care system are a particular priority in the region, and are likely to be especially well served by work at the neighbourhood level which focuses on outreach to the elderly.
The Healthier Together Partnership also presides over an area with an acute shortage in its care capacity, having the lowest number of G&A and CC beds per capita in the country. Utilising the ICS effectively to relieve pressures on staff and deliver care more effectively and efficiently will, as such, be crucial to the ICS. Accordingly, this session will be of keen interest to ICS stakeholders seeking to find solutions to capacity problems.
---
Manchester
As one of the early adopters of the ICS model, and operating under a devolution settlement, the Greater Manchester Health and Social Care Partnership already has more than 5 years' experience serving 2.8 million people living across ten boroughs.
As one of the first ICS systems in the country, the Greater Manchester Health and Social Care Partnership already boasts a robust governance structure that serves as an example of the potential of the ICS framework.
More than two thirds of early deaths in the Greater Manchester region are the result of preventable causes, such as smoking, alcohol dependency, poor diet or air pollution. As a result, the Greater Manchester Health and Social Care Partnership has embarked on a series of targeted campaigns designed to promote healthier lifestyle choices, improve access to support, and directly engage with the communities most affected.
The delivery of these programmes has relied on Greater Manchester's strong system of governance, which has established protocols for governance and accountability that deliver the consistency of delivery that other ICSs will strive towards in the coming years. This session will be a valuable opportunity to see how the ICS model can be leveraged to address community-specific issues, and how the frameworks to deliver that support should look.
---
Leeds
There has unfortunately been a rise in the infant mortality rate in Leeds since 2013/15, and a persistent gap in outcomes between more deprived areas of Leeds and Leeds overall.
The West Yorkshire ICS, who PPP will host at the fourth instalment of the ICS Roadshow, is a prime example of the importance of ICPs within an ICS. There are significant inequalities between the more deprived areas of Leeds and Leeds overall – the third highest in the country – and there is a significant geographical element to this inequality. As such, the role of 'place' level leaders will be instrumental to closing the gap and delivering better health and care outcomes within the ICS.
The West Yorkshire ICS is currently prioritising the delivery of improvements to infant mortality and reducing mortality amongst those living with learning disabilities and autism. This instalment of the roadshow will accordingly develop insight into how ICSs can rise to the challenge of delivering highly personalised care based on a social model for health.
---
London
In 2019-20, those in the 90th net income percentile in London took home 10.8 times more than those in the 10th net income percentile.
The final date of the ICS Roadshow will see PPP play host to the 5 ICSs that serve London. While London faces several unique health and care challenges due to its size and diversity, lessons from the development of London's ICSs will be valuable to system leaders across the country.
London's extreme wealth inequality, and the geographical proximity of some of its most affluent and most deprived areas mean that its ICS systems will arguably have the largest gaps in care to close – and how they adapt their governance and outreach across the three ICS levels will be key. Each of its ICS systems are actively working to develop systems of care that reach diverse and often fragmented local communities, and the final instalment of the roadshow will be an opportunity to share their best practice.
The ICS Roadshow kicks off on September 13th and runs through to November 1st 2022. To find out how to get invovled, please visit our ICS Roadshow homepage.