Experts call for ICSs to embrace industry and harness the "patient voice" to drive innovation
By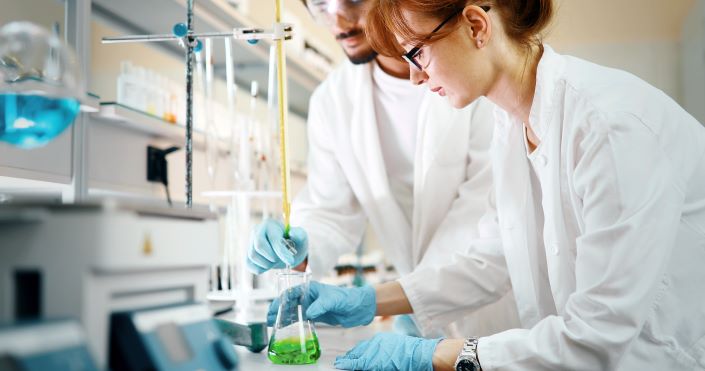 During a crucial period for UK health and care policy reform, Public Policy Projects and IQVIA convened over 500 healthcare stakeholders for a special online discussion to identify the challenges and opportunities for UK life sciences within a new future of integrated care.
---
The topic was more than timely. Only hours prior to the event, the government published its eagerly anticipated Integration white paper, seeking to clarify exactly how integrated care will improve the patient experience and bring better value to the taxpayer. The white paper follows the publication of the Elective Care Recovery Plan published on Tuesday, which sets out the NHS plan for bringing down the elective care backlog and addressing the longstanding issue of waiting times, both of which have been exacerbated following Covid-19.
In the context of these flagship health policy proposals from government, this session was quickly brought into sharp political focus. "What we need to do through integrated care systems (ICSs) is learn lessons of recent history and apply them to develop more joined up integrated care – this is as important for UK life sciences as it is for health providers," reflected PPP Executive Chair, Stephen Dorrell.
While this end goal has never been in question, the exact role of ICSs, and by extension ICS leadership, in delivering this joined approach has often been subject to debate. Dr Penny Dash, Chair of NW London ICS and Co-Chair of the Cambridge Health Network, likened the role of an ICS to one of the key facilitator of joined up care rather than a direct provider of it. "While we [ICS leadership] have control over funding, we do not have direct control over the health service provider portfolio, nor do we have commissioning control and we cannot simply move contracts around the system," she said. The key benefit of ICS frameworks, she insisted, was to convene key parts of the system and build a robust population health strategy.
"We are rapidly moving towards borough-based partnerships (accounting for some 300,000 people in a locality). We want to see those services delivered much more at scale, with much better ability to coordinate and deliver a population health approach."
Matthias Winker, Head of Strategy at Oxfordshire and Berkshire West ICS, also stressed the importance of ICSs acting as conveners of care transformation. "Our function as a facilitator is crucial, we are introducing a 'learning culture' by bringing different capabilities from different organisations to the table. This is particularly relevant when discussing commissioning skills, provider capabilities and local authority expertise."
A new model of coordinating care also signals profound changes to the relationship between pharmacy and the wider healthcare sector. Brian Smith, Chief Pharmacist, Applied Insights, Access & Value, UK at IQVIA, stressed that ICSs have the potential to alter focus from measuring inputs to focusing on outputs. "Community pharmacists, for example, are remunerated on the number of prescriptions they dispense rather the value they provide – this dynamic has to change to bring community pharmacy further into system wide healthcare provision."
---
Life sciences: "Seizing the opportunity"
Industry should be and will be round the same table as colleagues in the ICS landscape – playing an important part in delivering innovation
The agenda to join up health and care service provision wherever possible runs parallel to developing the UK into a life science powerhouse. ICS frameworks present new opportunities to enhance access to care, develop transparency and choice, and ensure that innovative treatments reach the people who need them – the patients.
Also speaking was Dr Ben Bridgewater, a former Professor of Cardiac Surgery at South Manchester NHS and now CEO of Health Innovation Manchester – an academic health science and innovation system, at the forefront of transforming the health and wellbeing of Greater Manchester's 2.8 million citizens.
Reflecting on the opportunities for advancing health and care innovation, Dr Bridgewater said, "There is an extraordinary and exciting opportunity in ICS development to build momentum for those innovations and exciting projects and move as quickly as we can from the same old statutory functions. We must seize the opportunity."
Building on this positive tone was Russell Abberley, General Manager, UK & Ireland for Amgen and Chair of the American Pharmaceutical Group (APG). Insisting that the pint glass was "half full" when it comes to UK life sciences innovation, Mr Abberley outlined his excitement over the prospect of industry, "building a stronger partnership" with the health and care sectors. "Industry should be and will be round the same table as colleagues in the ICS landscape – playing an important part in delivering innovation and data to solve issues around workforce and diagnostics and moving patients through the systems.
"I think we [industry] can play a really important part in communicating the value proposition of the solutions: the data, the technology, the medicines, the diagnostics, whether it be to solve some of the challenges around workforce and diagnostics and moving patients out into primary care or out back into the community."
Mr Abberley went on to stress that the longer-term challenges are around health inequalities, driving uptake and access to treatments, as well as delivering treatments for patients in locality.
---
The voice of the patient
It is not about having the patient directly in the room, it's about ensuring the system represents their voice
An increasingly important part of the integrated care debate has been the concept of building care around the patient – putting the patient in control of their own care and ensuring the system works for them. These themes were affirmed in the recent Integration White Paper, which placed particular emphasis on the value of "personalised medicine". However, if providers truly want to develop personalised medicine, then they will need to take opportunities to better understand the people receiving it.
The extent to which patients should be included as an active participant in system transformation has proven to be a challenging and interesting debate and speakers on the day did not shy away from this discussion. Dr Bridgewater pointed to the inclusion of the voluntary sector as an important and necessary step to securing the patient voice in system transformation.
While certainly conscious of the fact that the people sitting at an ICB meeting may not be best placed to help patients understand how to live a healthier life, Dr Penny Dash played down the idea of direct patient involvement in transformation processes. She argued that if providers consider the idea of the patient 'voice' too literally, it could end up encompassing an entire ICS population (in Ms Dash's case that would include the 2.2 million residents of NW London ICS).
"It is not about having the patient directly in the room, it's about ensuring the system represents their voice, understands their needs and challenges and [about] tackling population health and…addressing health inequalities."
Addressing health inequality is as important for life sciences as it is wider health and care – treatments and innovations brought into the ecosystem must not inadvertently exacerbate disparities through unequal access. As Dr Dash explained, "ensuring equitable service uptake while addressing the perennial issues of obesity and smoking is the priority; this is a huge and complicated agenda but we can no longer have an environment where sections of the population are 'hard to reach.'"
Dr Bridgewater argued that what is considered the concept of a patient 'voice' in healthcare might be referred to as 'customer centricity' in other sectors. "Software companies understand the importance of user-centric design, but this concept has not always fed through to healthcare. Achieving this will require some co-creation with people who have lived experience of this issue – as well as ensuring collaboration with industry colleagues."
---
Delivering innovation
If you do not open yourself up to power of industry you are missing a trick
Industry has a huge role to play in guiding system transformation. Ahead of ICSs taking up statutory footing in July, this webinar was a timely opportunity to dissect the debate and ensure that industry has a 'seat at the table'.
"There must be incentivisation for both sides of the equation," said Mr Matthias Winker, "commercial innovation has yet to truly mature for ICSs, however this could rapidly develop over the next few years – but we are still a long way off from where the life sciences sector is in terms of utilising commercial opportunities to encourage innovation adoption."
Where pharma was once considered the 'dark side', there is now acknowledgement that its capacity for harnessing innovation presents a powerful opportunity to deliver lifesaving treatments to patients. Evidence in recent years of this shift in mindset can be seen with the Cancer Drugs Fund, presenting a faster means of appraising new drugs and treatments – harnessing industry innovation earlier. The ICS framework presents a unique opportunity to expand such opportunities.
"If you do not open yourself up to power of industry you are missing a trick," said Dr Bridgewater who outlined the importance of the concept of 'agency' in encouraging innovation adoption. This concept has allowed Health Innovation Manchester to shift the dynamic in favour of innovation, allowing organisations to craft relationships and drive technology within the ICS structures.
---
Life science innovation in an ICS future
Whatever happens over the next few years, the whole system must be engaged in this transformation process
"While specific roles and duties of ICS leadership will change over time, it should become, and remain, the place where strategy is developed before handing to local providers for delivery," said Dr Dash, "and developing strategic visions for innovation, as well as measuring and assessing its impact, is absolutely the role of the ICS."
What most refer to as a care pathway, some in other sectors would consider an 'innovation supply chain', and this mindset should help turn the dial in favour of quicker innovation adoption. Ensuring this supply chain works requires making priority calls about what to do next, managing the benefit of innovation against the complexity of implementing it across the system.
Whatever happens over the next few years, the whole system must be engaged in this transformation process. As Mr Dorrell concluded, "this process cannot simply be about which compound to use specifically while the rest of the system remains unchanged. Why even bother innovating if it is used in an unchanged health system?"
Evident from the outset of this webinar was that the principle of integration must extend far beyond linking service providers. ICSs have a special responsibility to ensure that the health and care ecosystem includes industry partners, harnessing their innovative potential while ensuring the 'voice' of the patient is a key consideration in the transformation process.