How Starmer is laying the foundations for a Labour life science vision
By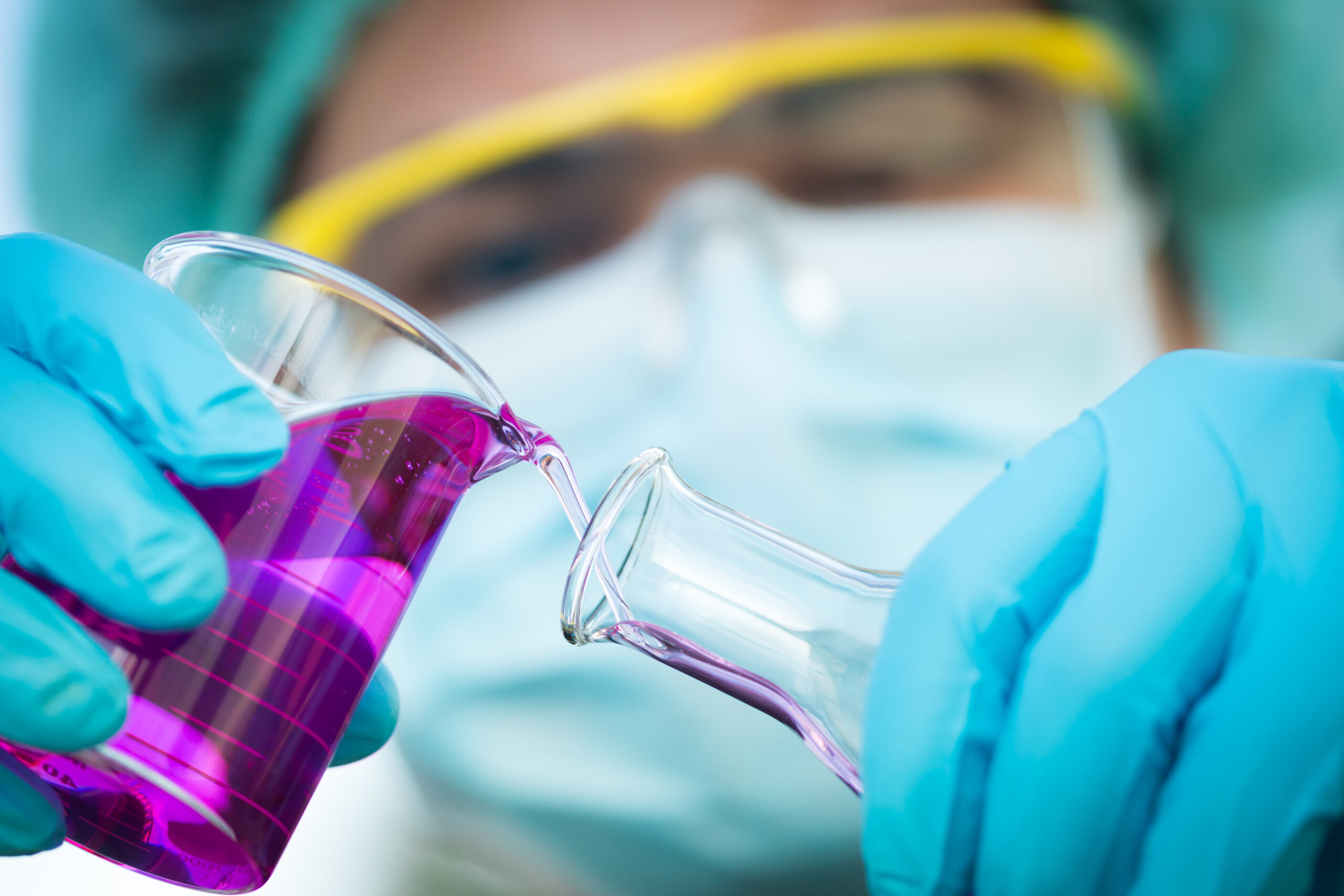 Former Director of Communications for Keir Starmer and current Senior Counsel for Lexington Communications, Ben Nunn, speaks with David Duffy about Labour's five-pillar strategy, the potential of UK life sciences and the future of the NHS.
---
If there has been a constant within government rhetoric in recent years, it is the ambition of turning the UK into a 'life science superpower'. With huge untapped potential to revolutionise health and care delivery and generate significant investment, the life science sector has rightly been identified as a key pillar of Britain's future economic growth.
"What we have now is the intellectual framework through which Labour will govern"
Recognising this potential, Labour Leader Keir Starmer has placed science innovation, and in particular, life science innovation, central to his vision for government, to give Britain its "confidence, hope and future and to build an "NHS fit for the future". Last month, the Labour Leader unveiled his vision in the form of a five-pillar strategy – with life science innovation playing a central role.
The party has been careful to avoid potential criticism in the initial run up to the election, protecting what is still an enormous lead – currently hovering around 20 points in the polls. However, Nunn argues that this vision is "not just about winning the next election, it is about ensuring there is a programme of government in place."
Pushing back on claims Starmer's party has been light on policy detail so far, Nunn stresses that "this is an iterative process," and that "what we have now is the intellectual framework through which Labour will govern." Nunn argues that "being out of power for 14 years, Labour will inherit some of the most challenging circumstances of any incoming government. The public won't expect Labour to learn on the job, and so they shouldn't – they will expect an effective government that can start immediately addressing the issues."
---
Unlocking industry potential
That Starmer has placed central importance on maximising life science innovation is down to the UK's untapped potential in the sector. Britain has one of the strongest cases for becoming a superpower in life sciences, with a globally renowned research base and enviable educational institutions boosting its global credentials. This potential has not been lost on Labour, who are seeking to position themselves as the government-in-waiting that will finally capitalise on the nation's potential.
"The public now view the sector in a more human way than before – it literally saved our lives"
"We have a strong story to tell for UK life sciences," insists Nunn, "with considerable investment and research potential." Nunn points to the transformative impact that the Covid-19 pandemic had upon the ways in which people viewed life sciences; "the public now view the sector in a more human way than before – it literally saved our lives." Nunn does suggest that the current government deserves credit for opening the door to UK life sciences during the pandemic. "For all the many mistakes that were made," he says, "the government did successfully bring these companies to the table in a meaningful way."
Looking at the current multifaceted crisis facing the NHS, Nunn insists that Labour understands that the UK will not navigate through these challenges without further developing its relationships with the life sciences industry; "we were not going to get out of that situation [Covid-19] unless industry could step up and provide some of the solutions and the same goes for our current set of challenges," he reflects.
As it did during its rise to government in the late 90s, Labour is again seeking to position itself as the party of competence, innovation and economic growth. With the momentum currently being garnered, Nunn sees it as "business crucial" for the life sciences sector to engage with Labour. "Ultimately, they should be planning for a change in government. 'Complacency' is the dirtiest word in the Labour party at the moment – no one can predict politics – that is a fools' game, but they should be listening and reading what Labour is saying."
While the vision is there, the devil will be in the detail, and it remains to be seen exactly how Labour would look to boost the UK market in life sciences. The UK's share of R&D expenditure has been in steady decline over the last decade. Recent attempts to rectify this trend have come in the form of a new UK life science investment position outlined by the Department of International Trade last year, designed to bring global companies to the UK market. The latest effort to spark new growth UK life science came from Chancellor Jeremy Hunt's Spring Budget, which revealed new regulatory reductions for simplified rapid drug approvals by the MHRA, as well as tax credit incentives for UK R&D.
"This is an area he has talked about consistently throughout his career"
If these efforts to boost sector growth are not successful, the UK risks being caught in the cold. The passing of the Inflation Reduction Act last year leaves the UK in an isolated position with regard to life science investment, potentially stuck between a rejuvenated US investment environment and further exposed following its exit from the European single market.
Having worked under Starmer while Shadow Brexit Secretary, Nunn insists the Labour Leader is prepared to grapple with what is a profoundly challenging economic environment and is confident that Labour would develop the right engagement techniques with business. He points to Rachel Reeves' ambitious plan for UK economic growth more broadly, combined with Starmer's long-held admiration for the life sciences sector as clear indicators of Labour's intent. "This is an area he has talked about consistently throughout his career," Nunn emphasises.
---
A vision for government?
On wider health policy, Nunn insists that Labour "would be loathe" to pursue another series of reforms, suggesting that Starmer will look to work with England's nascent 42 integrated care systems. "We cannot lose more years to a reform agenda while there are so many urgent system priorities," he argues. What we may expect to hear from Labour, Nunn suggests, are firm commitments to preventative health policies, an agenda which is vital to the success of integrated care and of the NHS. "Keir sees the value in prevention from his time as Director of Public Prosecutions," says Nunn, where the impact of a disconnected approach to health, care and wider public services has been repeatedly laid bare.
"It's about developing sound, high-level ambitions and turning that into retail, election winning arguments"
While Starmer's outreach to the life science sector is fundamentally about creating a framework for government, there is still an election to be won and, Nunn urges Labour to avoid complacency. The former party comms guru stresses that Labour must remain grounded and develop a message that will offer tangible benefits to people's lives. "It's about developing sound, high-level ambitions and turning that into retail, election winning arguments," Nunn explains
"Keir has long spoken about his desire to move past what he refers to as 'sticking plaster politics' –  short-term efforts to obtain daily headline coverage." This, Nunn argues, is where the UK has been trapped in its politics for some time; "this isn't because of the Tories, it is the way our politics operates."
---
Ben Nunn is Senior Counsel for Lexington Communications and former Director of Communications for Labour Leader Keir Starmer.