How industry can help deliver the ambitions of the NHS Workforce Plan
By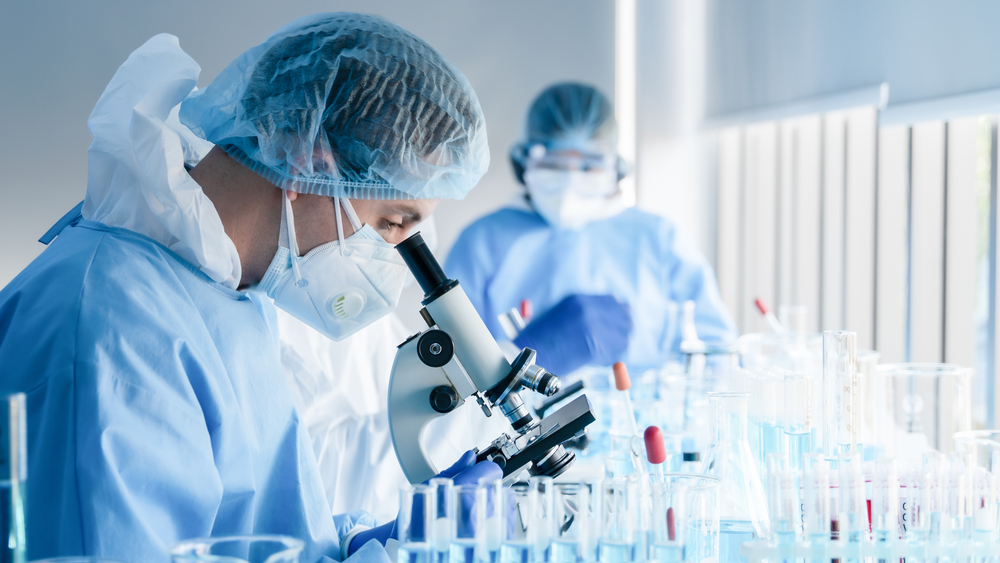 The long-awaited NHS Long Term Workforce Plan (NHS LTWP) was published at the end of June and has been broadly welcomed across the healthcare system.
---
The NHS in England is under increasing pressure. By 2037, the number of people aged over-85 is estimated to grow by 55 per cent, which means there will be an ageing population who will require more healthcare interventions and more care for long-term conditions and co-morbidities. The NHS currently has the longest waiting times and lowest satisfaction rates ever recorded which has been demotivating for employees and frustrating for patients.
The current NHS workforce challenges have impacted the whole of the healthcare system and can delay people receiving the best treatments available. Once a treatment is approved by the National Institute for Health and Care Excellence (NICE) there needs to be the capacity for it to be rolled out, including any additional training requirements and this will have an impact on industry partners if new treatments are not utilised.
There are examples of fast-paced innovation within cancer treatments, but the adoption is slowed by a stretched and understaffed system – following the long-term impacts of the pandemic – that does not have protected time to embed new approaches. Collaboration between sectors is also crucial to support adoption at scale. If these workforce challenges are not addressed, patients will not be able to access the right healthcare when they need it.
There are three big ambitions laid out in the NHS LTWP:
Recruitment – there is a focus on a big recruitment drive into roles in the NHS and into training places. As there are currently shortfalls in almost every area of the NHS, particularly in frontline care, this needs to be a priority.
Retention – a large number of professionals leave the NHS every year, so focusing on how the NHS keeps the people who are already employed is essential if they are going to meet the increasing demand on the system.
Retraining – there is more to training than getting new people into the workforce – it is also recognising that to make the NHS future proof, more needs to be done to support the current and future workforce to embrace new technology. This needs to address how the whole health system embraces new ways of working and developments in technology. There can't be fast adoption of new technologies if the training and skills aren't quickly put into place for the workforce and patients.
Although the NHS LTWP has been broadly welcomed by the healthcare system, there are some very clear omissions that will make it hard to deliver. There is no mention of infrastructure, meaning that capital investment isn't aligned to the planned workforce investment. Many of the current hospital buildings in use are not fit for purpose and it was recently announced that the target to build 40 new hospitals by 2030 is likely to be missed.
"There is an opportunity for industry to think about how new technologies can address some of these pressures in the system."
This NHS LTWP does not include social care and is not aligned to a similar reform of our social care system, which is currently suffering from many of the same challenges as the NHS in terms of increased demand on services with a reduced workforce. If the healthcare and social care systems do not receive investment simultaneously, then one will take on the burden of the other, as they are intrinsically linked.
The NHS LTWP talks about innovation in robotics which has dramatically reduced how long patients need to stay in hospital; for example, heart surgery often now requires a shorter stay in hospital due to technological advances. However, these technologies often need to be accommodated in modern facilities, which means new capital investment. Furthermore, without appropriately resourcing the social care system, many patients are not able to move out of hospital when they are ready to.
Many of the ambitions laid out in the NHS LTWP will take time to deliver, so there is an opportunity for industry to think about how new technologies can address some of these pressures in the system. Those in industry can position themselves to make relevant value propositions and be part of the discussions over the coming years.
The education piece in the NHS LTWP is also interesting for industry, as there are plans to accelerate how people are trained, meaning that there could potentially be a role for life sciences to support with this. IQVIA's work in population health management and service redesign will also continue to help address workforce challenges, especially when aligned and augmented with IQVIA's clinical services.
This NHS LTWP is highly innovative, but there is no mention about how it is going to be funded, which raises questions around whether it will actually deliver what is needed for the NHS. This is especially true given the current issues within social care, but by working collaboratively with industry, there is an opportunity to bring in experts to look into niche, innovative solutions.
---
Stephen Jowett is Senior Director and Head of Healthcare Consulting at IQVIA.