How can the NHS make cell and gene therapies more accessible to patients?
By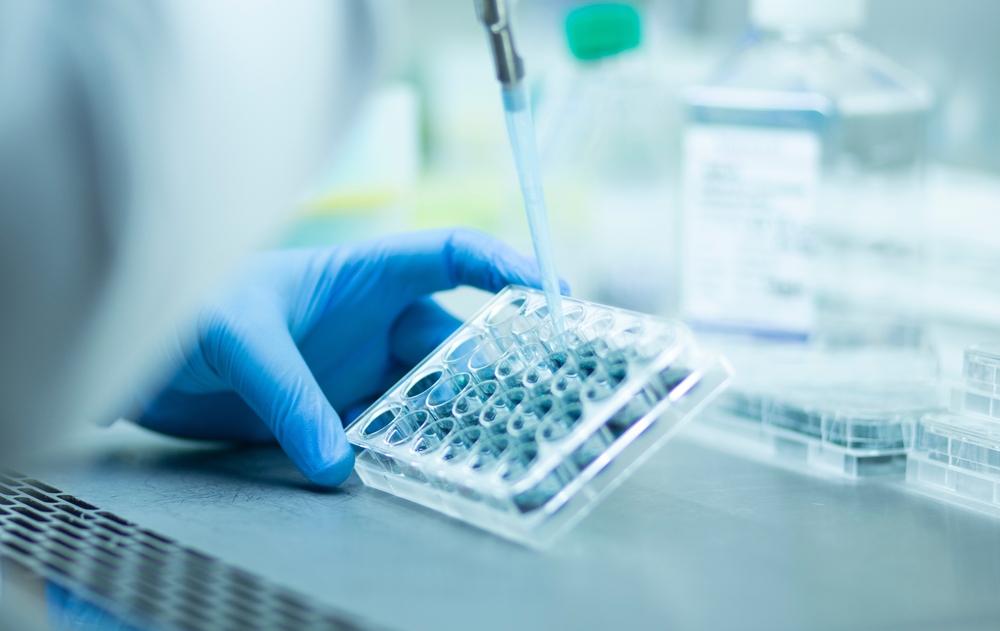 Last week, ICJ attended the RAREsummit23, organised by the Cambridge Rare Disease Network.
---
Hosted at the Wellcome Genome Campus in Hinxton, the RAREsummit23 was an event that brought together the rare disease community, including patients, caregivers, clinicians, and service-providers, and highlighted the experiences of people living with rare conditions.
At a session entitled "Advanced Therapies: Navigating Challenges and Fostering Collaboration for Patient Access", the panellists and audience discussed the myriad challenges of providing novel cell and gene therapies (CGTs) for rare diseases in the UK. CGTs are a new and rapidly developing class of medicines that have the potential to revolutionise the treatment of rare diseases. CGTs involve using a patient's own cells or genes to develop therapeutics that treat or cure their disease, and have the potential to offer life-changing treatments for patients with rare diseases. As Karen Harrison from Alex, The Leukodystrophy Charity (TLC) stated at the panel discussion, "CGTs bring hope to families where, historically, there's been no hope at all."
Public Policy Projects has recently highlighted some of the barriers to the adoption of CGTs in the UK, citing the current dearth of skills, training and development in the sector in the report, The future of cell and gene therapies in the UK: Skills, training and development. At the RAREsummit23, panellists highlighted several other challenges that need to be addressed in order to make CGT more widely available to patients.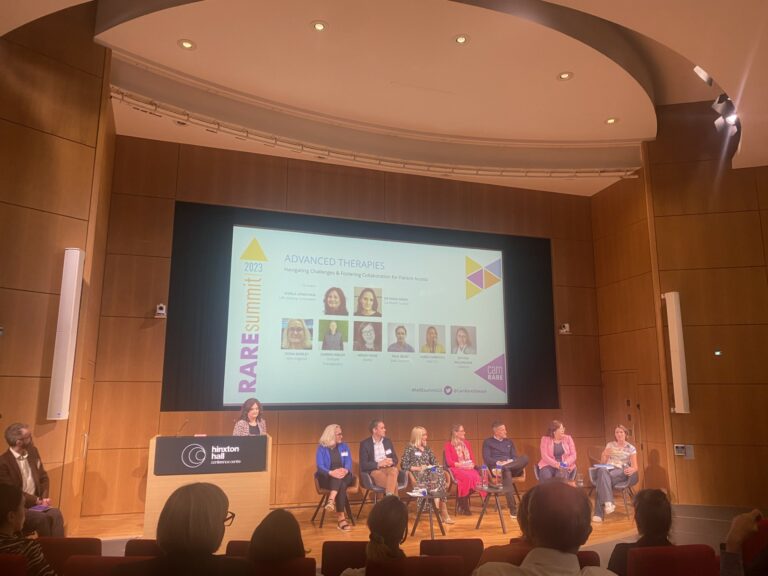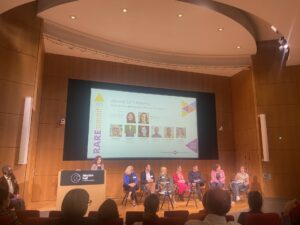 One major challenge that received much attention was the need for appropriate infrastructure for the production of these advanced therapeutics. CGTs are often manufactured in specialised facilities that require expensive equipment and highly trained staff. In addition, after production, CGTs need to be transported and stored in special conditions to ensure their safety and efficacy. The lack of appropriate infrastructure in the UK makes it difficult to scale up manufacturing and to deliver treatments to patients in a timely and efficient manner.
To ensure CGT manufacturing sites are complying with regulations, they must receive suitable accreditation and, according to Darren Walsh, CEO at Orchard Therapeutics, it takes at least 18 months to get a CGT manufacturing site accredited. Even after this has been accomplished, any potential manufacturer needs to build a supply chain of trusted contractors covering all aspects of the production, transport, storage – and then ensure that this supply chain is closely managed.
---
Getting these novel treatments into the NHS
In addition to issues around the production infrastructure, panellists highlighted a number of other challenges that need to be addressed to increase the availability of CGTs. Chief among these are how more of these treatments can be adopted by the NHS, a process that currently involves assessment by NICE. In its role, NICE assesses novel therapeutics for adoption by the NHS based on two criteria: overall clinical effectiveness (safety, efficacy, and quality of life improvements), and cost-effectiveness. Clinical effectiveness is judged primarily on the results of clinical trials, something that is particularly challenging for therapeutics for rare conditions, as there are only limited numbers of volunteers to participate in each clinical trial. To encourage as many volunteers to be recruited for a clinical trial, it is important that trials are made as easy for participants to access as possible.
"When you design a clinical trial, the participants need to be placed front and centre", reiterated Darren Walsh at Orchard Therapeutics.
This means that the administration of the putative treatment should be as simple and possible, and follow-up examinations must not be laborious or time-consuming. Similarly, the regulatory requirements for companies conducting these clinical trials must be made easy to follow and as unburdensome as possible. On this point, there has been some reform around clinical trials, with the Medicines and Healthcare products Regulatory Agency (MHRA) announcing earlier this year that it wants it to be faster and easier for novel therapies to gain approval and for clinical trials to be run in the UK.
The other NICE criterion, cost-effectiveness, represents a particular challenge for manufacturers. On a per-patient basis, CGTs are unavoidably expensive to develop, manufacture and deliver to clinical settings. This is due both to the complexity of the technology, and the relatively small number of patients who are eligible to receive them. When discussing cost-benefits of these treatments with NICE, panellists highlighted the importance of amplifying the rare disease patient voice and discussing the 'lived experience' when making the case to NICE for the adoption of a novel CGT.
---
Ensuring "equity of access"
With such focus needed for the development and delivery of novel therapeutics, it is crucial that the impact of a CGT on the patient is not forgotten during the process. Paul Selby from East Genomics raised the concern that there are currently not enough CGT centres for rare disease patients to receive the required treatments. "It's about equity of access," agreed Finn Willingham, Head of ATTC Network Coordination at the Cell and Gene Catapult, referring to the long distances that patients and their families must travel to reach a treatment centre, and then return to, for follow-up tests.
It's also important that patients and their families understand everything that is required after a novel treatment has been administered. "Patients need to understand that they will need to stay in hospital, and there may be additional chemotherapy associated with the CGT," stressed Karen Harrison at Alex TLC. "It's not just a pill. And it's important to educate the families [of rare disease patients] of this as well," she explained.
Families are a crucial resource to understand the types of treatments that work well and the amount of work that goes into administering these treatments at home, as well as in clinical settings. This feedback forms a key part of the horizon scanning undertaken by NHS England, according to Fiona Marley who heads up the organisation's Highly Specialised Commissioning Team.
Despite the challenges, there is a growing movement to make CGTs more widely available for patients with rare diseases. A number of initiatives are underway to address the challenges of infrastructure, cost, and patient access. A great example of a potential referral pathway for gene therapy clinical trials in the UK, based on the case study of Duchenne muscular dystrophy (DMD), was published recently in a white paper by the DMD Hub, in collaboration with the Cell and Gene Therapy Catapult and the Northern Alliance Advanced Therapies Treatment Centre. Among several of its recommendations, the white paper highlighted the need to ensure that adequate and sustainable infrastructures are in place, as well as specific gene therapy training and education opportunities, and the provision of additional clinical trials sites for future gene therapy trials.
Panellists were in agreement that there are lessons to be taken from the UK's response to Covid-19 that can be applied to rare diseases. During the pandemic, industry, the Government, and academia came together to form a taskforce for the delivery of a novel 'game-changing' vaccine.
As Paul Selby made clear, "We have the technical expertise in the UK to produce these life-changing therapies; we just need better processes to aid in the delivery."
---
To continue these important conversations, in 2024, Public Policy Projects will be running a series on the delivery of effective treatments to rare disease patients. This programme will convene an expert audience from across the rare disease landscape, including rare diseases patients, to understand how the UK can harness its life sciences expertise to deliver novel therapeutics to patients. To find out more about this programme, and how to be involved, contact the Partnerships Lead, Dr Chris Rice at chris.rice@publicpolicyprojects.com.