Has the government given up on its health ambitions?
By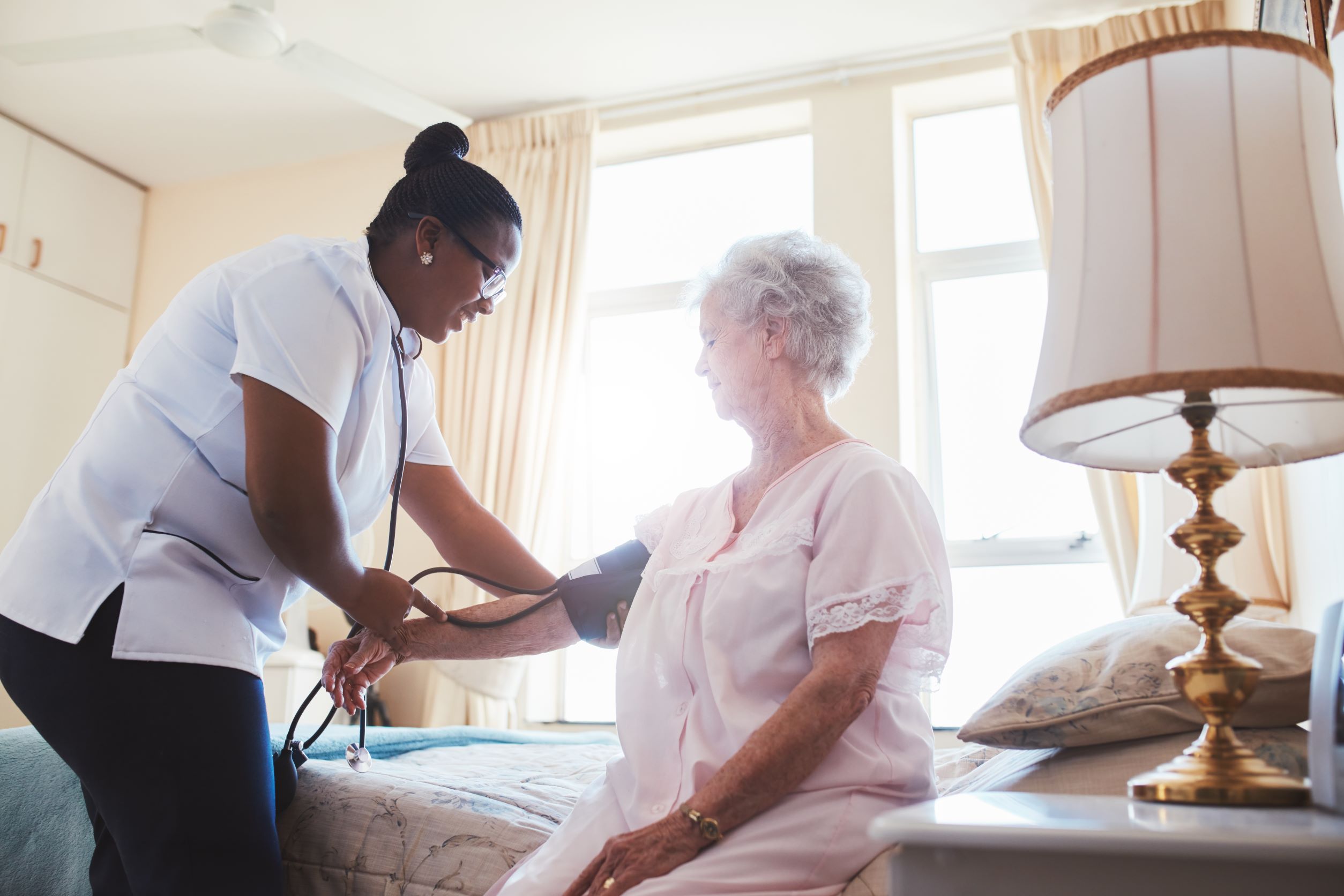 Despite the already catastrophic impact of the government's mini-budget, the first casualty of the government's short-termist approach to governing was health and care.
---
Amid the ongoing response to the government's remarkably misguided mini-budget, recent announcements from DHSC have flown somewhat under the radar of national media. But last Friday's postponement of the health inequalities white paper is a reflection of a 12-year-old government who have become devoid of long-term strategic thinking in health and care.  
Much like how Mr Kwarteng's budget is being criticised for seeking a short-term growth boost while sacrificing economic stability, Ms Coffey's health announcements so far seem to be aimed at garnering public support in the short term, and fail to into account the long-term causes of ill health and the enduring challenges facing the sector. Our Plan for Patients, Thérèse Coffey's first stab at a plan for health and care, is receiving as much attention for what it misses as what it includes, with glaring omissions around workforce strategy and health inequality. 
Last week it was reported that new Health and Care Secretary intends to postpone, and potentially scrap, the publication of the long-awaited government health inequalities white paper. It is estimated that health inequalities cost the UK £31 billion to £33 billion per annum before Covid-19 and the paper was a key part of Boris Johnson's leveling up initiative. When first announced by then Health Secretary Sajid Javid back in February, the intention was to set out "bold action" to deal with disparities in health outcomes based on race, gender and income. 
In response, over 155 members of the Inequalities in Health Alliance (IHA) last week wrote to Coffey urging her to maintain the commitment to publishing a Health Disparities White Paper (HDWP) by the end of this year. 
The Alliance said: "The DHSC and NHS will be left in the ultimately unsustainable position of trying to treat illness created by the environments people live in". 
The IHA have urged for the government to restate its commitment to health inequalities, warning that "focusing on individual behaviors and access to services alone will not be enough to close the almost 20-year gap in healthy life expectancy that exists in England between those from the least and most deprived communities." 
"that the Secretary of State has so far chosen to ignore the issue almost entirely poses ominous signs for the future health of the nation"
Whether or not you agreed that Johnson's levelling up initiative was ever truly going to become a reality, it did help kickstart hugely beneficial discourse around health inequality, further prompted by the uneven impact of Covid-19. It was clear from recent Public Policy Projects meetings between system leaders that there is a growing consensus that tackling health inequality is the central objective of integrated care systems (ICSs). With ICS leaders in agreement on the need for action, what has happened to the government's desire for "bold action" on health inequality? 
The obvious answer is that while the economy is rapidly deteriorating and every government department is being asked to find 'efficiency savings', long term social and economic rejuvenation is taking a back seat. But in the context of a deepening cost of living crisis, the fact that the new Secretary of State has so far chosen to ignore the issue almost entirely poses ominous signs for the future health of the nation. 
---
Cost of living
Recent polling from the Roya College of Physicians has found that even by May 2022, 55 per cent of people felt their health had been negatively affected by the rising cost of living, with the increasing costs of heating (84 per cent), food (78 per cent) and transport (46 per cent) reported as the top three factors. 
Rising costs are creating environments for preventable ill health to manifest in deprived areas across the nation, ultimately impacting health services – but of course, the crisis directly impacts health providers, as well as those delivering care. 
NHS Providers have published a shocking new survey from its membership, revealing that some staff are electing to not eat during work hours in order to provide for their children, with some quitting altogether to find better paid work in pubs and bars. Other key findings from the survey include: 
71 per cent of trust leaders reported that many staff are struggling to afford to travel to work;

 

69 per cent said the cost of living is having a 'significant or severe' impact on their ability to recruit lower-paid roles such as porters and healthcare assistants;

 

61 per cent reported a rise in mental health sickness absence;

 

81 per cent are 'moderately or extremely' concerned about staff's physical health;

 

95 per cent said that cost of living increases had significantly or severely worsened local health inequalities;

 

72 per cent said they have seen more people coming to mental health services due to stress, debt and poverty;

 

51 per cent said they have seen an increase in safeguarding concerns as a result of people's living conditions.

 
The health and care community is united in its concern for the wellbeing of its staff and for their capability to respond to the underlying causes of the nation's health challenges. Unfortunately, the government is failing to match this concern with sound, long-term policy – this epitomised by Our Plan for Patients. 
In some ways, it can hardly be a shock that the government is losing its desire to implement long-term health policy; Coffey is the country's fifth Secretary of State for Health in as many years and must also balance this role with the position of Deputy Prime Minister. Even still, much of the sector has been taken back by some of Our Plan for Patients' glaring omissions, as well as questioning some of the key commitments within it. 
In setting out her key priorities as Health Secretary, the threadbare document published last week attempts to establish Coffey as a "champion" for patients. So far, the plan has achieved little more than alienating much of the health and care community, while simultaneously discrediting the last 12 years of government health policy.   
---
Primary care
"Ministers are quick use the pandemic to excuse ominous backlogs in elective care, yet they do not offer the same leeway for the primary care sector"

One of the central aims of Our Plan for Patients is the expectation for all patients to receive a GP appointment within two weeks of request. In setting this wholly unrealistic, arbitrary national target, without providing additional support for GPs to achieve it, Coffey is seeking to create a doctors vs patients dynamic.  
It's a cheap tactic, designed to pick up votes, and the right wing press immediately came out in support of it. The Daily Mail blamed 'soulless megapractices' for 'Glastonbury style 8am ticket rushes' – the simple and highly flawed suggestion is that GPs must 'do more' and 'care more' to improve access to services. 
"Targets don't create doctors," said Helen Buckingham from the Nuffield Trust, one of many organisations and figures who criticised the target. Former Health Secretary Jeremy Hunt insisted in the Commons that "adding a 73rd national" target for GPs would not address the challenges in the sector. Matthew Taylor Chief Executive of the NHS Confederation simply said the plans "do not go far enough".  
Fundamentally, the UK has a rapidly ageing population with increasingly complex conditions and comorbidities to manage – and it does not have the staff to deal with it. The Health Foundation recently revealed a shortage of full-time 4,200 GPs, with that number projected to rise to about 8,900 by 2030/31. Further, there are 132,000 vacant posts across the NHS. This number includes 47,000 nurses and more than 10,000 doctors.
In the face of these challenges, primary care teams continue to perform remarkably. The latest figures show that GPs carried out 26.6 million appointments in August, up from the previous month and over three million more than in August 2019 – before the pandemic. Nearly half of appointments in August took place on the same day that they were booked and over 80 per cent within two weeks of booking. Almost 70 per cent of these appointments were delivered face-to-face.  
Ministers are quick use the pandemic to excuse ominous backlogs in elective care (despite the fact that there were already four million people on waiting lists before Covid-19 hit), and yet they do not offer the same leeway for the primary care sector and continuously fail to acknowledge its achievements.   
Primary care was at the centre of the UK's highly successful Covid vaccine rollout, one of the few genuine achievements of Boris Johnson's government. All the while the sector maintained impressive rates of service delivery in other areas and managed to rapidly adapt to digital consultations, ensuring that as many patients as possible received care with little to no infection risk.   
Rather than support and celebrate a sector that delivered when we most needed it, the government has decided to point the finger at primary care – demanding more from GPs without providing them with the means to deliver.   
Unfortunately, initial noises from the current 'government in waiting' will have done little to reassure primary care professionals. Shadow Health Secretary Wes Streeting has not only reaffirmed the gas lighting of GPs but has gone a step further, promising same day face-to-face GP appointments to anyone who wants them if Labour were to win power – an announcement already dismissed by the British Medical Association as "not being grounded in reality".   
Even in a political sense, this seems a needless promise to make while the Tories continue to haemorrhage support in all policy areas. A recent YouGov poll suggests that Labour are four times more trusted by the public to manage healthcare – the party should use this political capital to outline long-term health policy that addresses fundamental workforce shortages.  
We need our leaders to be realistic and honest with the public about what is possible, and not automatically assume "meeting public expectations" is best for primary care without seeking to manage those expectations.  
In the absence of a bona fide, long-term workforce strategy from Westminster, perhaps it is time that we had a government that faced a hard truth: that not every patient should get to see their GP upon request. Patients and end-users should be better engaged with system reform so that they are more aware of the options available to them within health and care and not resort to using GPs for every request – there are simply not enough doctors to see everyone. 
---
Where is the integration agenda?
"This is 'sugar rush' politics at its worst. A short-termist approach to governing that is designed to garner a quick dose of public support while the long-term needs of the sector go ignored."
Political leaders must reaffirm the aims and objectives in the NHS Long Term Plan and indeed the recent Health and Care Bill. In integrated care, there is a principle for care delivery which is designed to segment patients to different parts of the system – delivering them the care that most appropriately addresses their needs while protecting the precious capacity of seriously understaffed and under-resourced parts of the sector.   
It is concerning that supporting the development of ICSs, and their focus on addressing health inequality through population health strategies relevant to specific regions, received so little attention in last week's announcements. If properly supported, ICSs can act as conveners of public services beyond health and care, and so have a huge role to play in revitalising communities and addressing broader inequalities. 
The term 'ICS' does not appear once in Our Plan for Patients, and the only references to 'integrated care' are made in the context of describing integrated care boards as 'local NHS services'. The whole point of integrated care, i.e., the heart of the government's flagship health legislation only published two months ago, is to unite a disparate health and care system under a common purpose to improve health outcomes. This of course includes providers within the NHS, but it also includes social care, primary care and wider local government and community care.   
As Richard Vize outlined recently in the British Medical Journal, the government has repeated the age-old trope of essentially treating social care as a discharge service for NHS hospitals. Yes, it is true that that a healthy social care sector would alleviate pressure on the NHS, but social care should be so much more than a pressure valve for hospitals.  

For many with serious and lifelong conditions, social care is the lifeline that enables them to interact with the world and live with dignity and independence. Politicians who treat social care as a mere afterthought would do well to remember this.   
As well as this, the care sector harbours unique insight and intelligence into local health challenges and could provide a hugely meaningful career option for thousands of new recruits. The government should be looking to professionalise the social care sector while helping ICSs to harness the expertise that already exists within it to improve population health outcomes.  
There should always be a dual purpose to health reform: addressing immediate challenges while moving towards common, long-term objectives. Immediate problem solving is essential – patients deserve the best possible care that the system is able to give them and right now they are having to wait too long to get it or not receiving it at all. But in purely focusing on the immediate, more visible issues, such as GP waiting times, the government fails to address the root of the problems. The sector needs more staff, better equipment and more resource.   
To make matters worse, there are already worrying rumours that the government plans to scrap its obesity targets. Alongside smoking, obesity is one the largest preventable causes of ill health and contributes significantly to cancer rates. Scrapping targets before they have barely had a chance to have an impact makes the promise in this plan to "support people to live healthier lives" ring rather hollow.  
This is 'sugar rush' politics at its worst. A short-termist approach to governing that is designed to garner a quick dose of public support while the long-term needs of the sector (and ultimately the public) go ignored. It seems that finally the Conservatives have now stopped pretending they have any intention of fixing this very broken health and care system.  
It will be of little reassurance that DHSC has already begun rolling back some of these expectations, with the two-week GP appointment target pushed back to the Spring of 2023. The damage has been done, Coffey has drawn her 'battle lines', and seeds for a crisis winter like no other for health and care have already been sown. Compounding this is the fact that the government seems incapable or unwilling to provide light at the end of the tunnel in the form of a long-term plan for health and care.