Governments urged to invest in healthcare systems despite global economic uncertainty 
By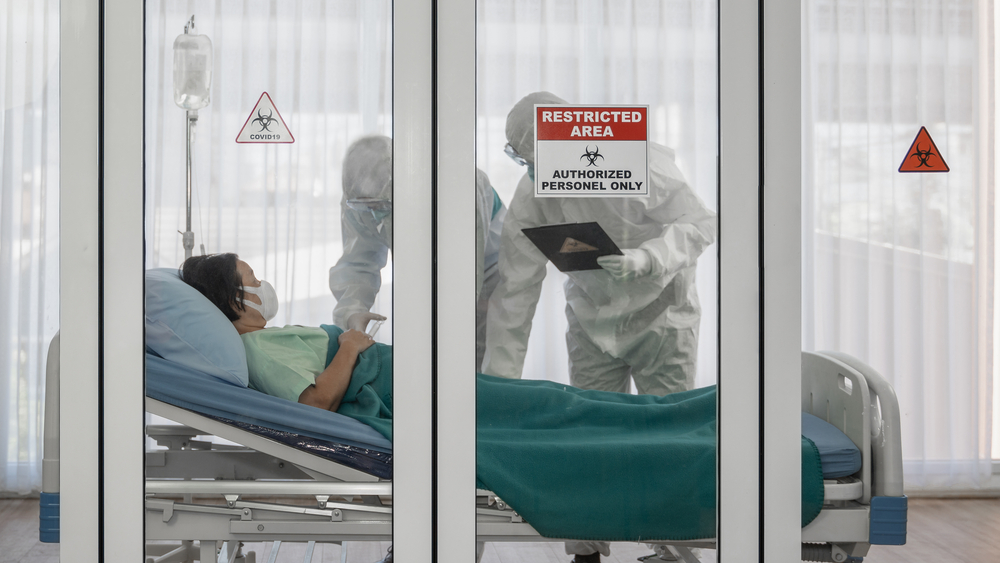 There is an urgent need to invest in healthcare systems to build resilience against future crises and the growing burden of disease, according to new research presented at a Global Summit on 22nd November. 
---
The research, commissioned by the Partnership for Health System Sustainability and Resilience (PHSSR), highlights the need for Governments around the world to address weaknesses in healthcare services which leave countries exposed to crises and increase the economic, social and environmental impact of disease.
The PHSSR, of which the London School of Economics and Political Science (LSE) is a founding member, is a collaboration between businesses, academic, non-governmental, life sciences and healthcare organisations. The Partnership aims to study and help build health systems that are resilient to crises and sustainable in the face of long-term stresses.
Commenting on the crisis facing healthcare systems globally, Dr. Shyam Bishen, Head of Health & Healthcare at the World Economic Forum, said: "Healthcare systems around the world are grappling with the same problems, delivering services amid resource constraints and increased demand. Amid aging and growing populations, rises in non-communicable diseases and the impacts of climate change, there is one thing that remains certain – the need to continue investing in our health systems."
The research examined domestic healthcare systems in 13 countries* using a framework designed by LSE academics. The findings highlight the following weaknesses:
Healthcare systems are underfinanced and the financing mechanisms in place are often ineffective and do not incentivise better health outcomes.
Health services are grappling with staffing shortages and wellbeing issues. In addition, healthcare workforces are inequitably distributed, impacting their capacity to meet needs. In particular this affects people in rural areas, underprivileged and marginalised groups, and those with chronic conditions.
In many of the countries studied, providing coordinated and proactive care remains a challenge. Investments in primary care, prevention and health promotion also tend to be low.
Inequities are pervasive in healthcare and have deepened during COVID-19. Equally the social determinants of health remain under-emphasised in national policies.
Despite the fact human and climate health are inextricably linked, many healthcare systems are struggling to understand, monitor and take action to reduce their environmental impact, and adequately protect their populations from the health impacts of climate change.
Among the countries researched, there is a wide variation in the availability, completeness, and use of health data to drive evidence-informed decision making, policy evaluation and learning. Interoperability of disparate electronic health records systems is also a key challenge in many countries.
Commenting on the findings, Baroness Minouche Shafik, Director of the London School of Economics and Political Science said: "Health systems are there to protect us. They are one of the foundations of a healthy society and a prosperous economy. When a crisis hits, we need them to stand firm. We cannot repeat the same mistakes from the post-2008 financial crisis era which left health systems ill-prepared to deal with COVID-19 and the ever-rising burden of chronic diseases.
"Maximum efforts should therefore be taken to ensure that health systems are made more resilient to future crises, and in turn sustainable in the face of long-term pressures."
The research also highlighted the importance of collaboration to build more resilient and sustainable health systems. Exchanging knowledge with other sectors and across borders can accelerate improvements and strengthen healthcare systems.
Through its work, the PHSSR and its partners collaborate to build knowledge and guide action through research reports that offer evidence-informed policy recommendations to improve the sustainability and resilience of healthcare systems.
The PHSSR was established in 2020 by the London School of Economics, the World Economic Forum, and AstraZeneca, who were later joined by global-level partners that include Philips, KPMG, the Center for Asia-Pacific Resilience and Innovation (CAPRI) and the WHO Foundation.
This new research builds on evidence gained through an earlier round of work in 2021 that studied health systems in an initial group of eight countries.** Findings from a specific regional cohort, CEEBA Health Policy Network, looking into the Central Eastern Europe and Baltics area will also be presented and discussed at the Global Summit. The new country reports and an overarching summary report will be published between now and March 2023. All research reports are available on the PHSSR website.
---
* Countries include: Belgium, Brazil, Canada, Egypt, Greece, India, Ireland, Japan, Portugal, the Netherlands, Saudi Arabia, Switzerland, and the United Arab Emirates.
** Countries include: England, France, Germany, Italy, Poland, Russia, Spain and Vietnam.