How climate resilience can future-proof healthcare
By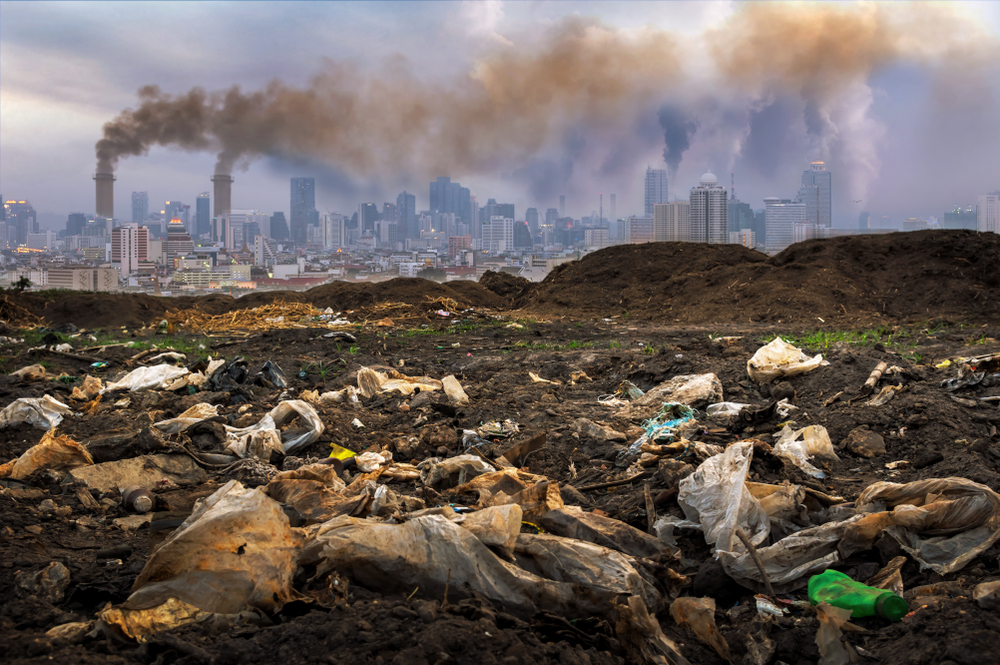 ICJ spoke to Kavitha Hariharan, Director of Healthy Societies at Marsh McLennan Advantage, to explore the urgency of climate resilience in the healthcare sector.
---
The climate crisis is a health crisis. Increasing greenhouse gas emissions, rising temperatures, pollution levels and natural disasters are among the leading causes of serious, but preventable, medical issues such as asthma and antibiotic resistance. This growing disease burden will coincide with operational and financial disruption directly caused by increasingly frequent weather events and natural disasters, which will fracture supply chains and damage healthcare facilities.
Given this dynamic, and the fact that the healthcare sector is a major contributor to climate change, the sector should perhaps be taking a more central role in reducing its impact. The global healthcare sector is responsible for 4.4 per cent of annual global greenhouse gas emissions (two gigatons), the equivalent of 514 coal-fired power plants. Were the sector a country, it would be the world's fifth-largest greenhouse gas emitter.
Articulating this dual challenge for health providers, global risk management firm, Marsh McLennan, last year published Feeling the heat: How Healthcare Providers Can Meet the Climate Challenge in 2022. The report outlines how the health sector can make use of standardised frameworks and tools to identify risks and opportunities and assess their impacts. It also discusses strategies for mitigating and adapting to evolving climate risks. Among the report's core recommendations are focuses on investment, planning and collaboration.
Kavitha Hariharan, one of the key authors of this report, leads Marsh Mclennan's societal ageing and health agenda, exploring long-term trends, risks, and opportunities in public healthcare as demographics change and health expenditures rise around the world.
---
"It can make the difference between life and death for patients and for people in the community."
A major barrier to climate action within healthcare, Hariharan notes, it is the lack of prioritisation. "There are several other competing pressures on healthcare systems at the moment. There are backlogs, low staff retention rates, etc.," Hariharan explains. "There are plenty of other things that are clamouring for their attention. Adding an assessment of climate risks and subsequent actions required to that list can pose a significant challenge for the leadership of healthcare organisations."
However, according to the report, climate change is an "Environment, Society and Governance (ESG) risk multiplier" that is directly and indirectly aggravating the multitude of social issues healthcare leaders are already dealing with, such as increased disease incidence, workforce burnout and unequal access to public healthcare. Thus, building climate resilience through community and stakeholder collaboration can collectively ease the pressures on the healthcare sector.
Hariharan notes that "every healthcare system, regardless of their structure or the model that they're currently part of, is going to have to become climate resilient at some point, and they're going to have to start the journey somewhere. The nature of climate impacts is such that continued delivery of essential services is vital today. Not only would they make communities less vulnerable to environmental shocks," she says, "but the same types of measures could also help improve social issues such as disparities in terms of access to healthcare."
According to Hariharan, the framework of integrated care systems (ICSs) provides a good model for collaborating on climate resilience strategies because "they are founded on collaboration that involves community engagement as well as big healthcare facilities and local stakeholders."
The second, perhaps more crucial obstacle, is the lack of related knowledge or expertise in climate issues within the sector itself. She explains, "the technical analysis that may be required to understand the type of climate-related risks and opportunities that they face, the range of tools that are required and the funding that may be necessary, alongside the skill sets required to make the changes translate into effective mitigation, may go beyond the core skill sets of many healthcare organisations."
However, Marsh McLennan's report can act as a beginner's guide for those assessing where to start and it suggests three steps upon which healthcare systems can focus. First is selecting a reporting framework – it recommends using the Task Force on Climate-Related Financial Disclosures (TCFD) framework, a tool widely used by governments and public companies alike. Second is to "understand, assess and disclose" climate-related risks and opportunities specific to the local organisation and community. Third is assessing the negative and positive impacts of the risks and opportunities identified.
According to Hariharan, the context of the healthcare facility dictates its next steps; "it's probably going to depend on which risks are material and transitional to which organisation, depending on which location they're in, what type of services they provide, the underlying needs and vulnerabilities of the communities they serve and so on."
---
"Climate change isn't only a source of risk. It's also a source of opportunity."
Discussions of climate-related solutions can often involve spending large sums of money, which deters many small organisations from climate-related actions.
"Different organisations are going to be at different points on their journey towards climate resilience [and] the kind of investments that they will need to make are going to differ," explains Hariharan, when asked how relevant the recommendations are to smaller facilities with limited budgets. "Obviously, very little funding is going to limit what you can do", she states. "But there are still ways that these organisations can identify the risks and opportunities of climate action and start to address them."
"For instance, they could identify hotspots, or particular locations if they are a hospital group or a group of clinics, where there might be more or less at climate-related risk and prioritise actions based on those risk drivers. This could be just one or two issues. Starting small that way and then scaling up these initiatives might be one way to proceed.
"Another could be making changes in infrastructure with a climate lens", Hariharan suggests. According to the report, such adaptions often produce positive returns in the longer-term. For example, the Cleveland Clinic in Ohio saved $2.5 million a year after switching from fluorescent lights to LEDs, and another $2.5 million by adjusting air exchanges in operation theatres without increasing infection risk. "These savings can then be channelled into other climate resilience initiatives," says Hariharan.
For those struggling with financing, the rapid rise in sustainability-linked bonds and green subsidies can help healthcare providers secure funding for climate-related initiatives. Ramsay Health Care, for instance, was able to meet its climate resilience targets by taking a sustainability-linked loan of $1.5 billion. Moreover, healthcare firms taking climate-related actions are able to negotiate more affordable insurance premiums and access additional capacity from insurers such as Beazley.
---
The business case for action
In terms of who should be involved in implementing climate resilience strategies, Hariharan asserts, "this is such a large challenge that an effort must be made by the whole [of] society. There's a role for every stakeholder to play."
Embedding climate risk mitigation and resilience into enterprise management, strategy and reporting can serve to facilitate collaboration among leaders. It can also help direct strategic investments across business functions, instead of sporadic expenditure during times of crisis that can cost exorbitant amounts. For example, due to a lack of telemedicine, the travel costs for NHS Cumbria's community health teams amounted to £7 million after 2009 UK floods closed roads and bridges – this exceeded the trust's total spending on health facilities in the preceding year, according to the report.
A good place to start can be aligning strategic and financial goals with climate priorities. In particular, reaching large-scale targets such as emissions reductions can only be achieved through major investments into new facilities or by financing incremental improvements by refurbishing existing facilities, both of which require long-term financial planning and board input. Another approach can be creating an internal "green team" involving clinicians who can identify and formulate policies that would have both environmental and clinical impacts.
Moreover, communicating climate strategies and goals to internal and external stakeholders can help attract talent, boost workforce morale, and improve confidence in a company and its reputation. "During our research, a hospital revealed to us that, in the recruitment section of their website, the most visited page was the page describing sustainability and climate initiatives", Hariharan recounts. "Employees seem to be increasingly screening for ESG compliance in their employers." A recent survey also revealed a trend in consumer choice favouring healthcare providers that pursue climate and sustainability initiatives.
A climate-resilient financial strategy will need to be built around new relationships with climate friendly suppliers. Nearly 70 per cent of the healthcare sector's emissions are attributed to the supply chain. Healthcare providers can minimise supply chain emissions by raising environmental and ethical standards for purchasing and increasing screening measures for suppliers.
The NHS is currently dealing with some of the worst crises in its history. Climate-related action is a cross-cutting solution that is bound to improve workforce retention and employee wellbeing, care provision, equitable access, and rising work burdens, all of which will make the system more resilient to future crises. When asked where healthcare providers should begin on their journey, "simply get started," says Hariharan – the case for not acting shrinks by the day.