English pharmacies to offer prescriptions for seven conditions under GP access plans
By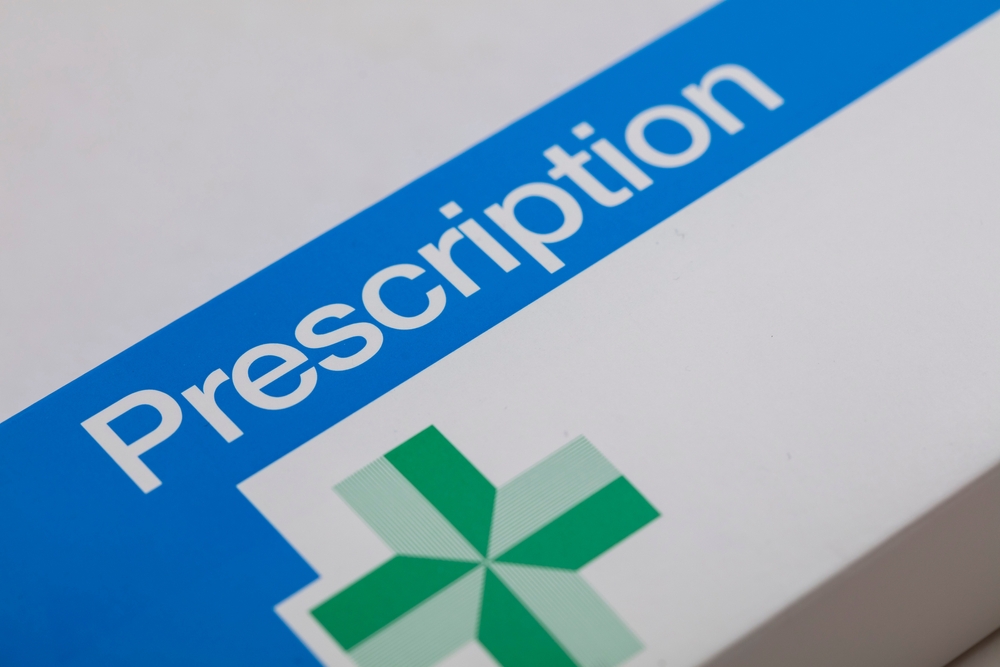 Patients to receive quicker, more convenient access to NHS care from high street pharmacies, in a major expansion of services under new plans to improve access to primary care.
---
Patients who need prescription medication will be able to get it directly from a pharmacy, without a GP appointment, in plans announced by the government today. Published as part of the government and NHS England's primary care plan, the policy forms part of the government's efforts to free up 15 million GP appointments in England over the next two years.
The reform means that, by next winter, people suffering from seven common conditions, including earache, sore throat, or urinary tract infections, will be able to access medication directly from a pharmacy, with the government investing £645 million over two years to expand community pharmacy services.
Almost half a million women will also no longer need to speak to a practice nurse or GP to access oral contraception and will instead be able to access it directly from their local pharmacy. There are also plans to more than double the number of people able to access blood pressure checks in their local pharmacy to 2.5 million, up from the 900,000 carried out last year.
Ending the 8am 'rush' for appointments is a key part of the plan. This will be supported by investment in better phone technology for GP teams enabling them to manage multiple calls and redirect them to other specialists, such as pharmacists and mental health practitioners, if more suitable. During trials, this has increased patients' ability to get through to their practice by almost a third.
Extra training will also be provided to staff answering calls at GP practices, so that people who need to see their family doctor are prioritised while those who would be better seen by other staff such as physiotherapists or mental health specialists are able to bypass their GP.
Prime Minister, Rishi Sunak, said of the plans: "I know how frustrating it is to be stuck on hold to your GP practice when you or a family member desperately need an appointment for a common illness. We will end the 8am rush and expand the services offered by pharmacies, meaning patients can get their medication quickly and easily.
"This will relieve pressure on our hard-working GPs by freeing up 15 million appointments, and end the all-too stressful wait on the end of the phone for patients."
In another significant step, up to half a million people a year will be able to self-refer for key services, including physiotherapy, hearing tests, and podiatry, without seeing their GP first.
The plan also commits to further reducing bureaucracy for general practice and building on the work of the Academy of Medical Royal Colleges. Local health systems are being tasked with making fit notes available via text and email to patients, to avoid unnecessary return trips to their GP.
In the run up to the NHS' 75th birthday on 5 July, the new plan aims to support primary care services to continue to adapt and innovate to meet patients' needs, with nine in ten people able to access their GP records, including test results, on the NHS App within the next year.
Demand for access to GPs is steadliy increasing, with the number of people over 70, who are five times more likely to need a GP appointment than teenagers, growing by a third since 2010. GP teams are already treating record numbers, with half a million more appointments delivered every week compared to pre-pandemic.
The NHS Chief Executive, Amanda Pritchard, said: "The care and support people receive from their local GP is rightly highly valued by patients and so it is essential that we make it as easy as possible for people to get the help they need.
"GPs and their teams are working incredibly hard to deal with unprecedented demand for appointments. But with an ageing population, we know we need to further expand and transform the way we provide care for our local communities and make these services fit for the future.
"This blueprint will help us to free up millions of appointments for those who need them most, as well as supporting staff so that they can do less admin and spend more time with patients.
Health and Social Care Secretary, Steve Barclay, said: "This plan will make it easier for people to get GP appointments.
"By upgrading to digital telephone systems and the latest online tools, by transferring some treatment services to our incredibly capable community pharmacies and by cutting unnecessary paperwork we can free up GPs time and let them focus on delivering the care patients need."
Responding to the announcement of the GP Access Recovery Plan, Nuffield Trust Chief Executive, Nigel Edwards, said: "These are practical measures which should make getting treatment easier and more convenient for patients. Enabling pharmacists to provide more care to patients and take some pressure off general practice is long overdue.
"However, it will need to be implemented carefully. The number of community pharmacies has actually been shrinking as their workload has risen. We will need to check there is genuinely new funding and serious support so that patients aren't just shuffled between two overloaded parts of the NHS. If not many pharmacists are actually able to take this up, it could become confusing for the public, and the new digital systems which the plan intends will help allocate patients to different services won't have enough options."