Can allied health professions catch up with NHS digitisation?
By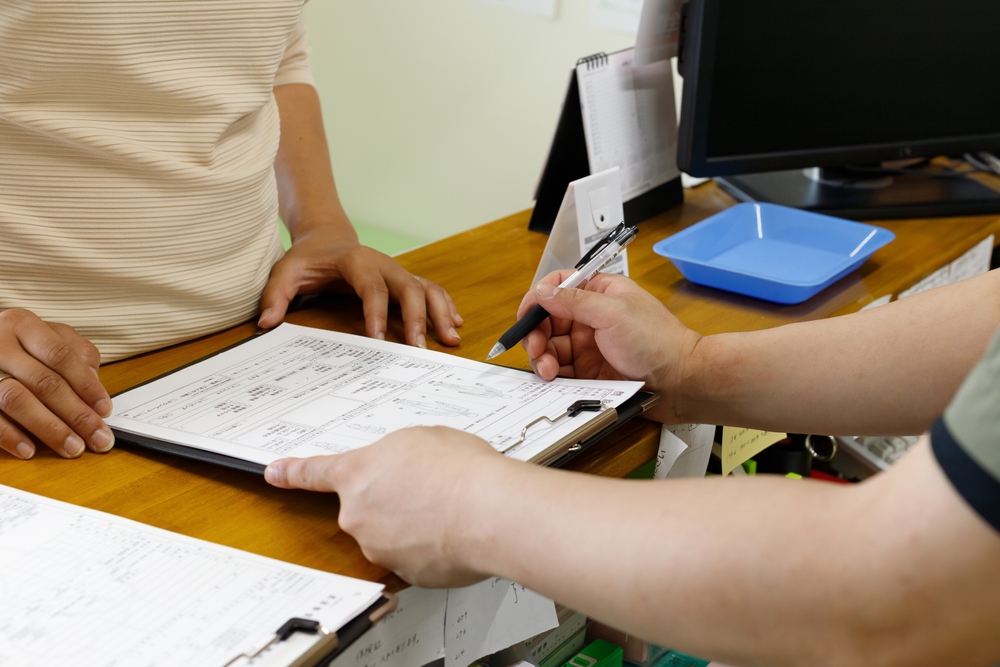 As the UK healthcare landscape undergoes a radical digital transformation, can the independent sector adapt or will it be left behind?
---
This article was kindly supported by FormDr.
Thousands of independent practices and health-adjacent businesses are being left behind as the NHS moves towards digitisation. The extensive report on June 30th 2023 from Parliament's Health and Social Care Committee recommends a plethora of changes to the NHS and integrated care systems (ICSs), with barely a mention of the tens of thousands of health and wellness professionals who work outside of the NHS.
Yet, private practices and allied health professionals around the country are interacting with tens, if not hundreds, of thousands of people who would equally benefit from digitisation. Many of these practices are still using pen and paper for their basic functions.
This is a mistake, and these health professionals cannot be left behind.
---
The process of an osteopath
Let us step into the shoes of an osteopath to explore the process that thousands of people face. While the NHS might cover osteopathy in some areas, most people pay for private treatment and are decoupled from NHS systems.
Upon registration, a patient would fill out a litany of paperwork, from medical history forms to informed consent. Perhaps an osteopath can email a copy of these forms to a patient before the first appointment. However, in our increasingly digital age, only 52 per cent of people living in the UK own a printer, so about half the population will need to complete paperwork in the office.
A patient likely arrives 20 minutes early to complete paperwork and review with the front desk staff. If his or her handwriting is illegible, then the process takes longer and creates additional delays.
Once this initial paperwork is sorted, staff must file it and ensure security. Practices have a false assumption that paper is safe, though we have seen fines under GDPR up to £275,000 for not handling paper health data properly. The Information Commissioner's Office (ICO) is becoming more active and could strike at any time.
Returning patients might need to complete less paperwork, but the inefficiencies in paper still compound and take up valuable time and resources. One of our own surveys found that small practices saved an average of 21 minutes per patient when digitising.
This hypothetical osteopath is only one example, but it is not difficult to imagine how fitness centres, genetics testers, pharmacies, fertility clinics, anyone offering elective surgery, or small health-adjacent businesses are wasting hours each week on paperwork. For these practices, time spent on paperwork directly impacts client and patient care. These health and wellness professionals also need help digitising.
---
How practices are impeding their future progress
There is another, less obvious problem with paper processes. As the NHS moves towards digitisation and integration, practices and businesses without electronic records exclude themselves from future involvement. The NHS wants to streamline its processes and make data more accessible for GPs, but paper forms do not allow for this.
The foreseeable future of health care in the UK is built around ICSs. The wider NHS is also focusing more on preventative care, which, due to resource constraints, increasingly falls under the purview of the independent sector. The opportunities for growth in these practices and businesses will exponentially increase as they digitise and can more easily link with the NHS.
---
What can practices and small businesses do?
Fortunately, solutions to streamline paper processes exist and the rapid expansion of telehealth during Covid-19 shows that digitisation is possible and necessary. While the NHS is moving towards its goal, there are three steps that all practices and businesses, regardless of size, can take today to ensure they do not fall behind.
1) Examine your current process of sending and receiving paperwork.
Any good change management strategy starts with an assessment of current workflow. Do you only offer paper forms when a patient or client comes to the office? How many staff members are dedicated to intake? What do you do if someone is concerned about a Covid-19 resurgence and refuses to sit near strangers? Dive into your process.
2) Look for small, yet impactful changes you can make.
Perhaps you can put a copy of your forms on your website so that patients know what to expect. Emailing or text messaging forms can also be an easy step in streamlining your paperwork. Even a simple change such as highlighting required questions on your form could save hours each week.
3) Digitise where you can.
The more you can digitise your process, the easier it will be for everyone. While the goal should be to digitise everything, small steps are an improvement and worth celebrating. Building secure online forms and creating fillable documents might seem like a large hurdle to overcome, but the time and money savings will be astounding. Moving your paperwork online also allows you to keep electronic records and store information such as photographs in one place.
It is clear that the future of the health care sector will have digitisation at the heart. The unfortunate reality is that most of the focus is on the NHS. However, there are steps that small private practices and businesses can take to move towards a paperless existence and prepare for future benefits. Digitisation will soon be ubiquitous across health and care, so why not start saving time and money today?
---
Andy Soluk is the Director of European Operations for FormDr: a digital platform for health professionals to build, send, and receive custom forms. Get in touch to learn how we can help streamline and digitise your paper processes.