Belfast Health and Social Care Trust and Siemens Healthineers announce 20-year Value Partnership
By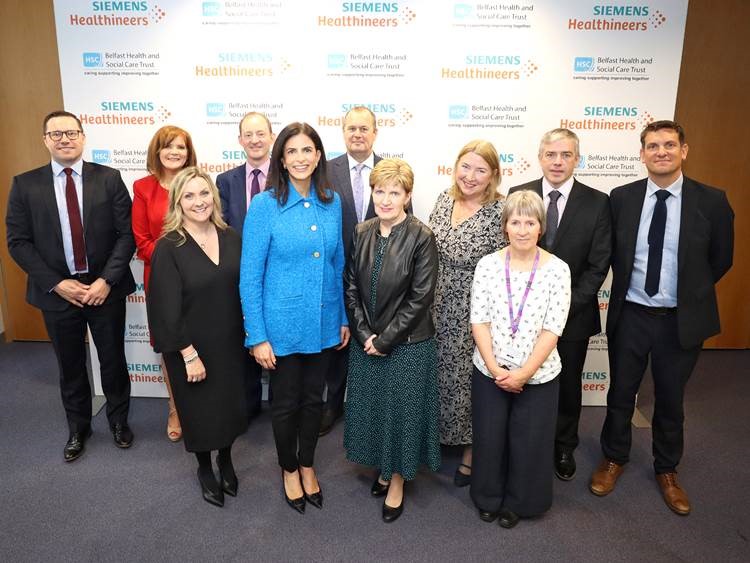 20-year Value Partnership signed between Royal Victoria Hospital Belfast and Siemens Healthineers to ensure access to the latest technology and drive improvement in healthcare outcomes across Belfast and surrounding areas.
---
Royal Victoria Hospital (RVH), part of Belfast Health and Social Care Trust, and Siemens Healthineers have announced a multi-million, 20-year partnership to streamline clinical workflows and boost patient care from October 2023.
The partnership replaces the Trust's previous Managed Equipment Service arrangement and will deliver on the provision, maintenance and replacement of over 650 assets from multiple vendors, including a range of smaller devices such as patient monitors and syringe pumps as well as select diagnostic and interventional radiology equipment. Workforce development and clinical services optimisation programmes will help to address workflow and resource constraints, transforming patient care across Belfast and surrounding areas.
Focusing on multi-vendor equipment choice, the partnership will aim to ensure delivery of solutions that best fit the clinical needs and preferences of the hospital which sees more than 430,000 patients treated annually. Dedicated management of a full range of imaging and medical electronic equipment will offer access to the latest technology, supporting local care across Belfast as well as regional services for patients across Northern Ireland, including specialist surgery, critical care and the Regional Trauma Centre.
Support from Siemens Healthineers Consulting will include a Clinical Services Optimisation Programme (CSOP), designed to alleviate workforce challenges, expand capabilities and drive innovation. Through a collaborative and flexible approach, the programme will ensure the equipment and facility design are optimised to improve workflow efficiency and clinical outcomes. The CSOP will also support RVH in aligning with the strategic transformation of health and social care services taking place across Northern Ireland.
Additionally, the hospital will introduce a Workforce Development Programme (WDP) which will play a pivotal role in bolstering the healthcare workforce, thereby enhancing overall efficiency and patient care. Lasting the lifetime of the Value Partnership, the bespoke WPD will include a range of training, education and hands-on learning experiences from Siemens Healthineers covering both vendor-specific and vendor-neutral learnings. The WDP is set to support successful recruitment and retention while enhancing development and overall experience for RVH staff.
Commenting on the partnership announcement, Dr Cathy Jack, Chief Executive of Belfast Health and Social Care Trust said: "Belfast Trust is delighted to enter into this new managed equipment service partnership with Siemens Healthineers, a worldwide provider of healthcare solutions with an established track record in high level technological services.
"This investment, over a 20-year period, will ensure the Royal Victoria Hospital continues to provide the highest standard of care to our patients and service users and we will remain at the leading edge of technological advancements in imaging and medical equipment. We look forward to developing our partnership in the years ahead, with patient safety and experience the central focus."
Ghada Trotabas, Managing Director of Siemens Healthineers Great Britain & Ireland, said: "Our partnership with Royal Victoria Hospital underscores our mutual commitment to providing quality care and making a positive impact on the lives of patients in Belfast and its local communities. We will offer Royal Victoria Hospital access to some of the latest innovations in imaging and medical equipment, as well as enhanced technology and software. We look forward to working side by side on improving care delivery and training the next generation of healthcare professionals."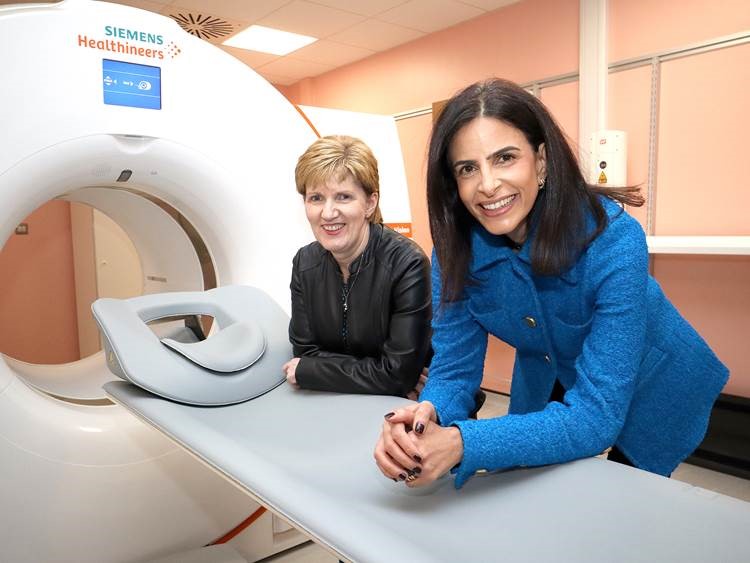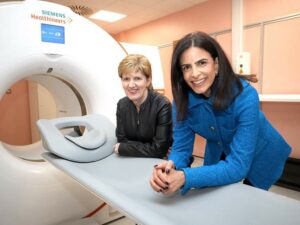 ---
Headline image caption: [from left to right] Mark Borley – Head of ES Sales at Siemens Healthineers Great Britain and Ireland, Maureen Edwards – Director of Finance, Estates & Capital Development at Belfast Health and Social Care Trust, Grania Heal – Country Head of Ireland, Alex Bryne – Head of Asset Management Services, Ghada Trotabas – Managing Director, Andy Wilks – Head of Enterprise Services at Siemens Healthineers Great Britain and Ireland, Bernie Owens – Deputy Chief Executive, Adrienne Martin-Poots – Co-Director of Finance, Lesley Johnston – Business Support Manager, Philip Frizzell – Royal Victoria Hospital Imaging Site Lead at Belfast Health and Social Care Trust, Sam Morton – UK Director at VAMED celebrate the start of a 20-year Value Partnership at Royal Victoria Hospital.