Video Library
An archive of all Covid-19 Virtual Healthcare Breakfasts, Webinars and Virtual Roundtables.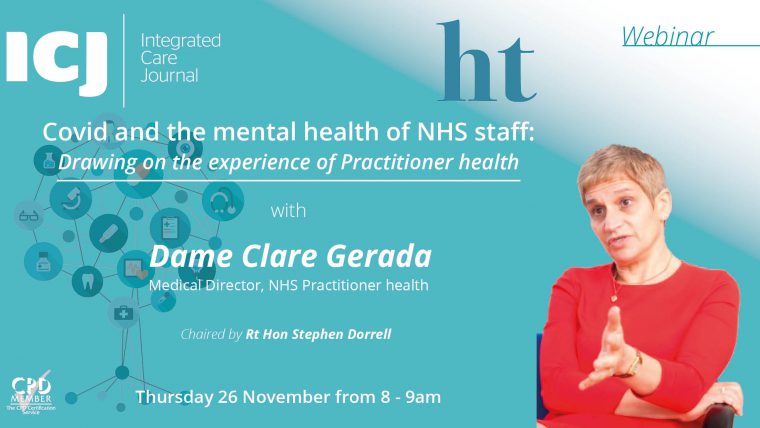 Covid and the mental health of NHS staff: Drawing on the experience of NHS Practitioner Health
Dame Clare Gerada
The pandemic has taken a severe toll on the mental health of healthcare professionals as they struggle to combat the demands it places on health and care services. While steps were taken to protect the wellbeing of NHS staff during the first wave, the pressures of Covid have been such that staff mental health remains strained. What can be learned from the experience of practitioners? Are the plans outlined in the NHS People Plan sufficient to ensure long-term support for healthcare professionals' mental health? And has the support available reached teams beyond NHS trusts?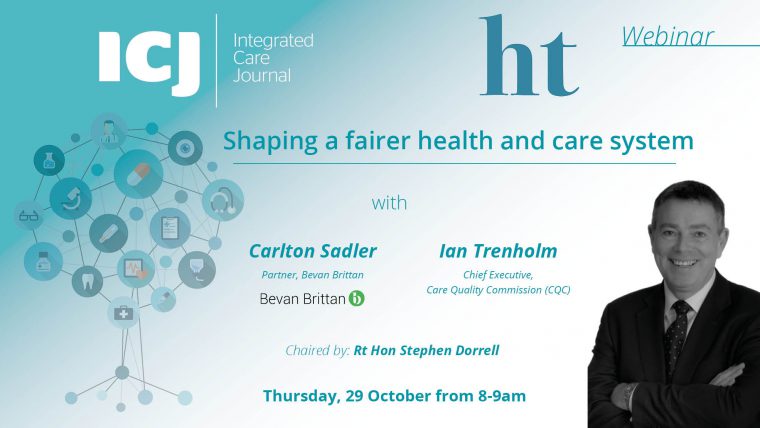 Shaping a fairer health and care system
Rt Hon Stephen Dorrell, Ian Trenholm, Carlton Sadler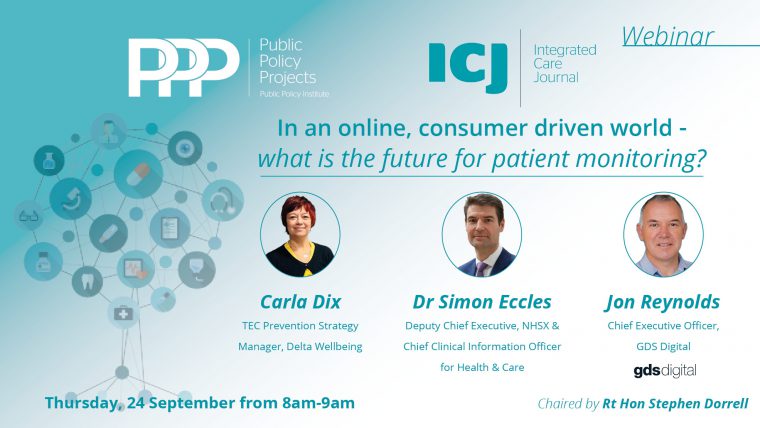 In an online, consumer driven world – What is the future for patient monitoring?
Chair Rt Hon Stephen Dorrell, Dr Simon Eccles Deputy Chief Executive, NHSX and Chief Clinical Information Officer for Health and Care, Carla Dix, TEC Prevention Strategy Manager at Delta Wellbeing and Jon Reynolds, Chief Executive Office at GDS Digital.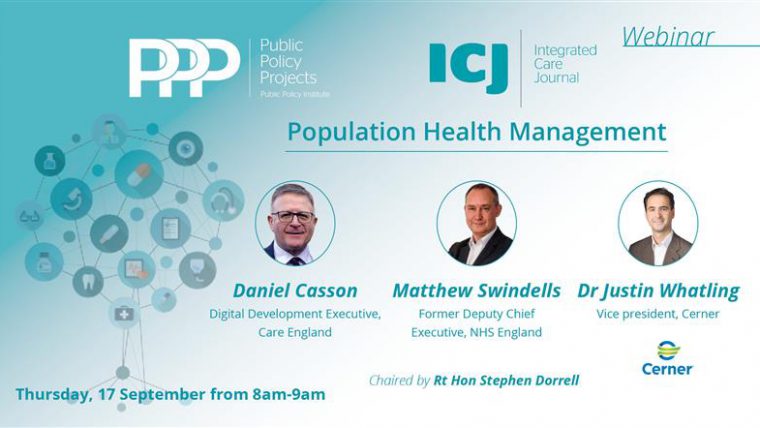 Population Health Management
Rt Hon Stephen Dorrell, Daniel Casson, Matthew Swindells, Dr Justin Whatling