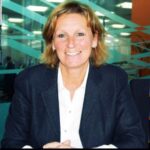 Sarah Mitchell
Sarah has 38 years of experience in health and social care in Local and Central Government and in the NHS at executive level. She now works for the Local Government Association as a Care and Health Improvement Adviser, specialising in System Leadership and Support, System Mentoring and Policy Development.
Articles by Sarah Mitchell
Become a
Partner
If you would like to enquire about a media partnership with ICJ, please contact carl.hodgkinson@dorsonwest.com for more information.