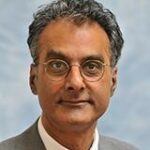 Dr Nav Chana MBE
Dr Nav Chana MBE is a GP and former Chair of the National Association of Primary Care.
He is GP having completed 30 years as a Principal in his practice in South West London. He is also currently a Non Executive Director of a busy Acute Trust. Nav has over 25 years experience of care model redesign with a particular focus on population health, developing sustainable workforce models, and using technology to improve care integration.
He has occupied a number of strategic roles with a focus on transformation of healthcare. Previously he has been a Clinical Adviser for Workforce Redesign for NHSE's new care models programme, Director of Education Quality for Health Education South London and Postgraduate Dean for General Practice and Community-Based Education.
Become a
Partner
If you would like to enquire about a media partnership with ICJ, please contact carl.hodgkinson@dorsonwest.com for more information.