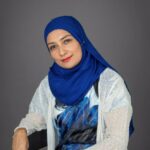 Dr Farzana Hussain
Farzana is a highly accomplished clinical leader with more than 20 years of experience as a practicing GP principal and in a variety of local and national roles, including her current role as PCN Clinical Director.
She co-created the and Chaired the National PCN Network within the NHS Confederation attaining significant influence of national policy during this time.
She has achieved national recognition for her innovative work in relation to improving immunisation during the Covid-19 Pandemic, appearing on local and national media.
She was recognised as the  'GP of the Year' in 2019  by the General Practice Awards and voted an outstanding BAME leader in the HSJ Wildcard list for 2021.
She has significant experience of managing transformational change using quality improvement methodology and a background of educational facilitation and coaching.
Become a
Partner
If you would like to enquire about a media partnership with ICJ, please contact carl.hodgkinson@dorsonwest.com for more information.