Pay increases alone won't solve social care's recruitment crisis
By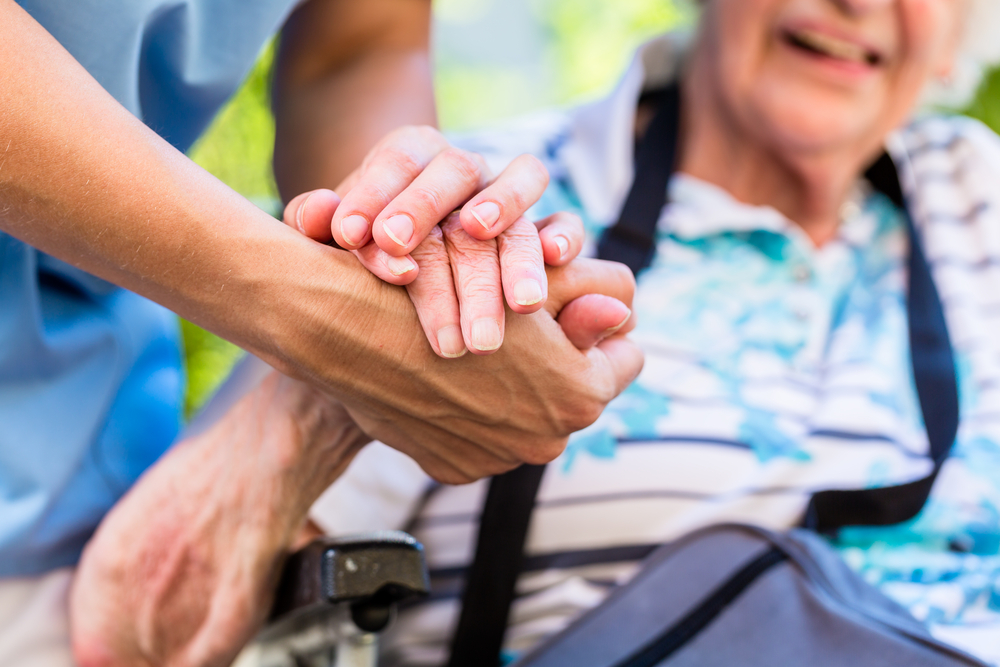 Addressing the crisis in social care will take more than better pay, writes Fiona Brown, Chief Care Officer at Lilli. Efficiency savings made possible through implementing digital solutions will allow the sector to do more with less, and provide better care to those who need it most.
---
At the end of July, the Department for Health and Social Care (DHSC) announced they were giving a boost to adult social care by committing £600 million to support recruitment and retention in the sector over the next two years. With the myriad of winter pressures approaching and care-capacity-related hospital discharge delays back in the headlines, this should feel like the good news story both the health and care sectors have been waiting for. Yet many leaders will – and are – arguing that this cash injection will barely scratch the surface of an issue which needs a far more comprehensive and long-term solution.
Following years of neglect and Brexit, the reality across the country is that there simply are not enough physical resources to fill the deficit that exists between demand and capacity for adult social care in the UK. Vacancy rates for social care jobs hit 9.9 per cent in March this year, only a slight improvement from 2022's record high. However, Skills for Care warn that this negatively correlates with trends in the wider economy: when there are more jobs available in other sectors, fewer adult social care posts get filled. This data makes it strikingly clear that unless the challenges faced in the 'typical' social worker role change, and are better supported, it's going to be hard to attract enough people back to the sector, despite any better pay on offer.
While increasing pay is clearly important, the DHSC also urgently needs to look at how we can improve conditions for care workers, as well as efficiencies and processes throughout the sector, to drive meaningful, long-term change. Investing in these improvements, such as integrating digital tools to support care workers with time-consuming administrative tasks and taking records, will have a ripple effect and impact not just to those working in the sector, but bring significant benefits to the wider health and care ecosystem and those in need of care.
---
Greater efficiency through technology
One area where the potential for improved efficiencies within the sector is just starting to be realised is in technology that enables remote monitoring. By tracking and monitoring daily behaviours such as movement, home temperature, bathroom activity, falls, eating and drinking through discreet home sensors, the data can provide frontline social care practitioners with insights that help with their decision making. For the first time, care workers can have access to around-the-clock data to review the optimum level of care for each service user and rightsize their packages – perhaps reducing waking nights for elderly people who simply don't require such a high level of care.
Importantly, the data can also support care providers to identify behavioural changes before conditions become acute, reducing hospital visits and ambulance call-outs, and can support individuals with self-limiting health conditions to maintain their independence at home for as long as possible.
"It is strikingly clear we need a framework for fixing the gap between capacity and demand."
Pilot programmes across the UK have already demonstrated where this technology can increase efficiency to ensure resources are allocated where they are needed most. For instance, a recent pilot programme with the solution Lilli in North Tyneside found that more than 7,000 additional care hours could be generated over six months, allowing the council to redeploy the equivalent of 12 full-time care workers each day based on the hours saved. In addition to improving resource allocation, from a financial perspective they were able to save over £130,000 in costs through remote monitoring.
Likewise, a small-scale pilot with the same technology in Nottingham enabled the council to redeploy the equivalent of seven full-time care workers based on the hours saved, giving them the capacity to support an additional 12 adults – a significant gain in today's environment. The pilot also found that with access to remote monitoring, they were able to accelerate hospital discharge for service users by an average of 16 days – demonstrating that these savings not only bring benefits at an organisational level but also significantly impact individuals in care and their loved ones.
Digital transformation may not be a silver bullet to all the sector's pressures, and there are certainly procurement and adoption challenges to overcome to roll out new technologies like remote monitoring at scale. However, with the pressures the sector continues to face – and the direct impact this has across our health system – it is strikingly clear we need a framework for fixing the gap between capacity and demand. Better pay is of course one of these elements, but when vacancies remain high, implementing tools to help our stretched workforce dedicate their time where it's needed most will also help drive meaningful improvements over the long-term. It's time for the social care sector and the workers within it to get the support they so desperately need.
---
Fiona Brown was Executive Director for Neighbourhood for Sunderland City Council from 2013 to 2022 and is now Chief Care Officer at Lilli.