How the ICS can unify data and relieve elective care
By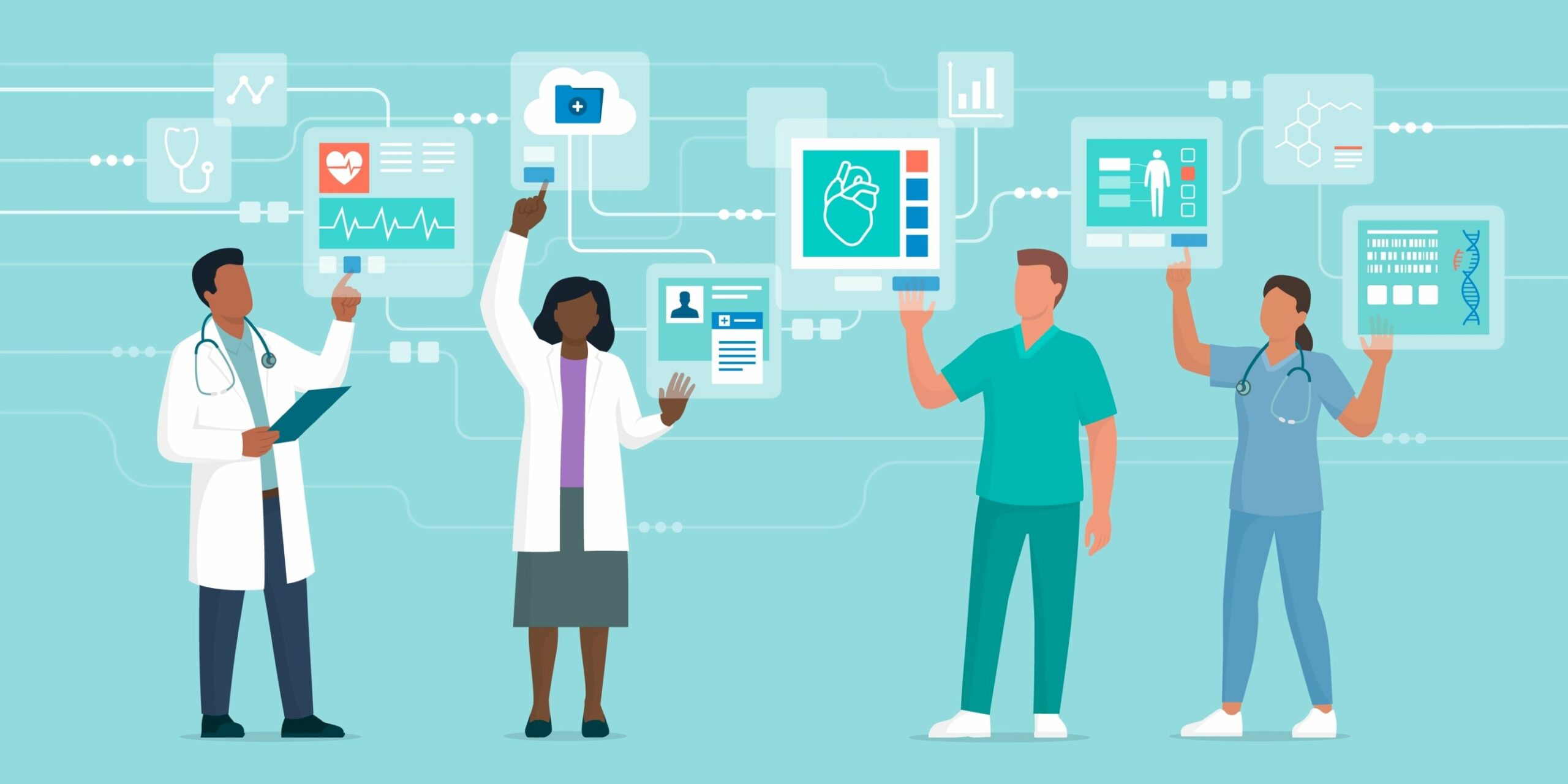 In taking decisive action to bring down elective care backlogs, Mid and South Essex Integrated Care System has demonstrated the value of industry collaboration – made possible by the new ICS construct.
---
With over seven million people on elective care waiting lists, unifying data strategies and enhancing visibility across health providers has never been more important. UK health and care transformation has long been hampered by historically fragmented approaches to data infrastructure and these complex vulnerabilities were laid bare nationally throughout the Covid-19 pandemic and the resulting aftermath.
With such vast numbers of people stranded on backlogs, providers need data infrastructure to illuminate patient waiting lists, to provide absolute clarity as to who is waiting for what and to ensure that those who are in most urgent need are prioritised.
"There are opportunities for a partnership-based approach to care reform, allowing innovators to innovate as part of a cross-sector team"
In many respects, the development of integrated care systems (ICSs) has been fortunately timed to deal with such an issue. Central to the population health mission of ICSs is integrating data strategies and overcoming the obstacles posed by legacy data systems. There is also an opportunity for a revitalised provider-supplier relationship – with the ICS onus on collaboration over competition, there are opportunities for a partnership-based approach to care reform, allowing innovators to innovate as part of a cross-sector team.
This is in part the mindset that has defined the approach from Mid and South Essex Integrated Care System (MSE) to deal with its own elective care backlogs. MSE is responsible for the care of 1.2 million people, across Basildon and Brentwood, Mid Essex, South East Essex and Thurrock. According to the latest referral to treatment data from NHS England, there were 153,000 people across MSE waiting for non-urgent surgery in August 2022. Like in many other systems, MSE's backlog covers multiple disciplines and as such requires a multifaceted solution to aid with prioritising those in most urgent need while pushing for further optimisation wherever possible.
To meet this challenge, system leaders across MSE have harnessed the new ICS framework to lead a data led transformation. In May 2022, system leaders kickstarted a partnership with leading NHS data solution specialists, Insource Ltd, to combine data from three acute sites to optimise waiting list management across the MSE system.
---
Articulating the problem
The core objective of the project is one of visibility. Historically siloed approaches to health data infrastructure have left a fragmented data landscape across the NHS, and this is no different for MSE. Competing legacy Patient Administration Systems (PAS), used under the former CCG constructs, had made it more difficult for providers to develop holistic plans to deal with issues such as elective backlogs.
"You can't address the backlog if you do not fundamentally understand the nature of the problem"
PAS systems support the automation of patient management across hospitals, allowing them to track patients and manage admissions, ward attendances and appointments and as such are crucial for managing waiting lists. "Tracking and managing patients along complex elective pathways is technically difficult even with one PAS. Today's NHS needs to manage patients safely across several hospitals in one ICS, making that challenge even bigger," says Dr Rob Findlay, Director of Strategic Solutions at Insource. MSE has three different PAS systems in use across its acute sites, as well as three different theatre systems.
Insource have begun implementing its data management platform to unify and enhance data visibility across these three hospitals, creating a unified data foundation for system wide recovery, and has now created a unified Patient Tracking List (PTL) across the MSE system. In layman's terms, the PTL provides a single view for all clinicians and operational managers across the ICS, detailing exactly who is waiting for acute care, for how long, for which specialty and what their clinical priority is – allowing for those with the most urgent needs and those waiting longest to be treated first.
"You can't address the backlog if you do not fundamentally understand the nature of the problem," says Barry Frostick, Chief Digital and Information Officer for MSE, who has spearheaded the project alongside Dr Rob Findlay. Reflecting on MSE's enhanced backlog visibility Rob says, "when the NHS approaches us with a problem, our goal is to help the system clearly think through the challenges and accurately articulate the nature of the challenges they are facing, this way, the potential solutions that could be applied start to become obvious."
---
A strategic partnership approach
The size and scope of MSE's backlog necessitates a truly collaborative approach that develops holistic solutions to reflect the needs of all stakeholders and voices. "The project so far has benefitted from a clear alignment between the provider and supplier. This relationship is far more of a partnership than your typical supplier-provider relationship," says Barry.
"There is a rich level of intellectual engagement and respect for these challenges across MSE"
From an Insource perspective, this type of relationship allows for a much richer dialogue between provider and supplier – necessary to deal with complex data issues. As Rob explains, "from talking to consultants, medical staff, and managers, it is clear that there is a rich level of intellectual engagement and respect for these challenges across MSE – this engagement has been a hugely enjoyable and rewarding part of this project and has been central to its success so far."
While Insource have decades of experience in unifying operational data, a system wide, automated PTL is new to the NHS and the fact that MSE have managed to implement such a solution after only being in official existence for a few months is a remarkable achievement. However, despite the initial success, neither Barry nor Rob are getting ahead of themselves – both insist that this is not "miracle working", but rather harnessing the new ICS structure and laying strong groundwork though effective leadership to create a fruitful partnership.
---
How has the ICS enabled this change?
'Partnership' has become an oft-repeated term in the context of integrated care, so much so that it can at times become an abstract concept. But the relationship between MSE and Insource has already borne tangible, significant fruit in the form of a PTL that now acts as a "single source of truth" on waiting lists across the system. Progress has been down in part to the renewed ICS focus on collaboration over competition (the latter defined much of the approach taken by former CCGs toward industry partners).
"There's a higher level of involvement and a much higher level of accountability than the commissioner function used to have"
The partnership ethos visible here is in part down to the new ICS structures. Previous provider/supplier relationships under the CCG structure were simply based on providing a service, "whereas today," says Barry, "the ICS has allowed us to stand shoulder-to-shoulder with our industry partners."
For this project, the new ICS structure for MSE has allowed system leaders to take a step back from the day-to-day operational grind of service delivery. "The ICS acts as a critical friend to NHS services on the ground, making more impartial decisions, taking a step back and seeing the impact that a potential solution would have across the system" explains Barry.
Rob argues that the ICS is much closer to the frontline than the old commissioners were within CCGs, giving them "more skin in the game". He says, "there's a higher level of involvement and a much higher level of accountability than the commissioner function used to have. This allows us to harness the huge potential that the ICB has to intelligently bring together the different sectors, including the mental health, social, community and primary care sectors, as well as the acute sector, which tends to get the attention and is the initial focus"
Ultimately, the initial success of this project will be judged upon how MSE's elective care backlog figures change over the coming months and years. However, with the new sense of visibility offered by the PTL – few could argue that its impact will be anything but positive. In fact, those closely involved in the project are already looking ahead. There is serious expectation that this new bank of centralised data, accessible system wide, will enable revolutionary improvements across the MSE system.