Accessibility, interoperability, and personalisation: the three pillars for the future of digital primary care
By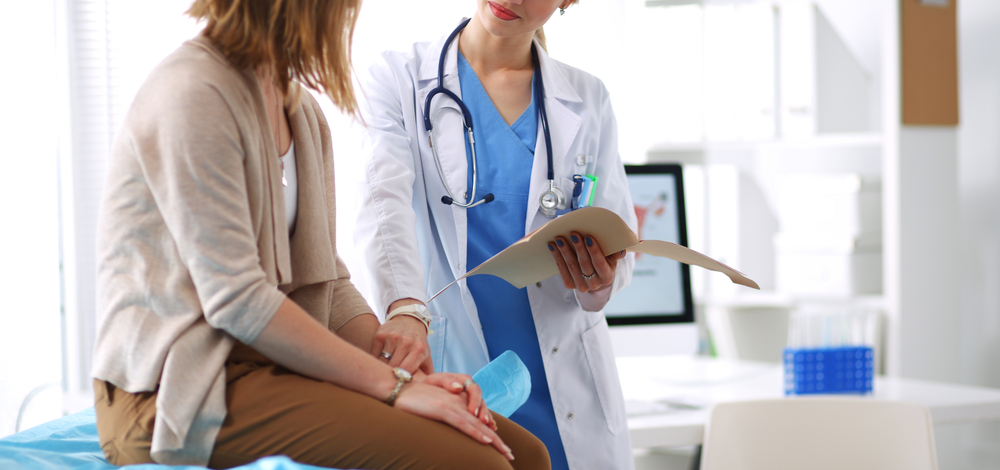 Mike Fuller explores why accessibility, interoperability and personalisation are the three pillars for the future of digital primary care.
---
The NHS defines digital systems as the foundation upon which it builds a modern, efficient, and responsive health service. With innovation within the healthcare space ongoing and everchanging, the role of digital technologies is going to be crucial for the very future of healthcare provision in this country.
More funding is being provided to healthcare to drive these innovations. The NHS England London Digital First Programme, for instance, has a funding opportunity to pilot automation solutions within primary care. It will be funding automation grants of up to £65k and is encouraging all pilots/projects across London's Integrated Care Systems (ICSs) to apply.
The long-term success of primary care across the NHS is more than simply dependent on investment, however. If it is to thrive in the future, primary care needs to reset and rethink its role within the wider healthcare ecosystem, and redesign what it means and does.
With this in mind, it has become clear that the future of digital primary care will be driven by three key pillars: accessibility, interoperability, and personalisation.
---
Making healthcare more accessible
Over the next two years, in particular, the key driver of digital primary care will be a concerted focus on making healthcare more accessible. It is anticipated that there will be a wider digital response to the consumerisation of health and care, with increased service accessibility and service user inclusion using telehealth for appointments, consultation, prescription refills, and mobile access of records.
The sheer range of apps on offer may be confusing to some patients, so to overcome this, it is expected that there will be some aggregation apps emerging in parallel to the general proliferation.
Accessibility will also be extended to more regionally-led packaged services for discrete patient cohorts, with more frequent use of virtual hospital ward and remote monitoring with wearable 5G connected devices for those who need or want it – and can afford it.
Funding this change will inevitably be a challenge, of course. The commercial and cultural hurdles are probably just as big for integrated care boards (ICBs). These boards will want to unlock more primary care data to better manage distributed patient risk and service provision for preventative and personalised care across the wider health economy, especially for public health use.
Healthcare institutions will need far more than just ease of data access, however. They will need the standards-based interoperability capabilities promised by a universal adoption of the latest editions of HL7 Fast Healthcare Interoperability Resources®, with widely fed repositories and standardised reporting.
The NHS will need to enforce the use of these standards, because today some industry stakeholders have only ticked the box of 'compatibility', and several have not understood or implemented adequate clinical safety compliance for the DCB0129 and DCB0160 clinical risk regulations.
---
Delivering proactive change
Scrolling forward five years into the future, ICBs will need to decide how they can help primary care fund change management and digital transformation, with a need for structural changes that fund both primary care provision and digital systems.
Unfortunately, the current batch of periodic data transfers and application interfaces are "too passive." The information provided is scanned "paper behind glass", amalgamated records that need human interpretation and action, or simplistic robotic automation processes that save people's time but automate bad processes. Moving forward, what's needed is end-to-end process interoperability to automate care proactively and intelligently. This will close the gaps in services and stop people falling through them.
Today, the overheads of separate point-solutions make purchasing decisions easier, with quick-wins and immediate gratification for their direct users. Yet the valuable data generated by these siloed interactions dissipates. Such disconnected systems create a whole iceberg of problems below the waterline that is in danger of being ignored.
To see more transparency, interoperability, and automation within digital primary care, the multiple regional stakeholders across ICBs must think in whole-system terms, with shared access and outcomes that span the patient, service users, and care professionals' experiences. Every service is responsible for a patient's care, especially those in their care circle, and so must be on par with acute and primary care funding and management.
This is starting to happen with the creation of the ICSs and has been recently evidenced by the redesignation of the P of integrated care partnerships (ICP) to now mean 'place', as in 'place of care'.
There are also good examples of regional thinking such as regional waiting list triaging, and discussions for regional virtual wards for Ambulance Service patients in transit. Elsewhere, artificial intelligence (AI) is increasingly being used in numerous scenarios. From analysing patient-generated data from wearable and medical devices, and the early diagnosis of Alzheimer's disease using image recognition, to facial analysis for ADHD, stress, and pain management. All these examples will provide better patient experiences and outcomes – and save money. And they exist now, albeit it small pockets.
To scale such innovation and sustain digital transformation in healthcare we need to connect the operational systems and use the 'exhaust data' generated by their workflows to teach machine learning and AI to ensure objective, informed, and timely decisions are made in the entire chain of care.
This must be accomplished with the transparency required to ensure human oversight and processes to avoid the all-too-prevalent, but overlooked, biases present in AI's machine learning data, algorithms, and the robotic process automation it can enable.
This connectivity and governance will not be easy to achieve but there are grounds for optimism. There is every reason to believe that the larger, better funded, and visionary primary care regions will be able to achieve these advances in the next five years, provided they are willing to 'flip the iceberg' and fully integrate with the whole health economy in which they play a pivotal role.
---
Looking a decade ahead to a world of personalised healthcare
When it comes to ten years from now, recently published insights suggest that "personalised, precision medicine" could be on the horizon. While it may take more than a decade for wide adoption to occur, digital primary care can make a start with gender, age, and demographic aligned diagnosis and care pathways with measurable more effective medicines.
The future may even witness GPs using augmented reality visual tools supplemented by artificial intelligence and rich clinical decision support systems to diagnose patients faster and more accurately.
By extension, they could then automatically and easily publish that diagnosis with a personalised care plan based on the patient's epigenetics, lifestyle, and agreed compliance to their approved care circle and patient support groups.
These kinds of fundamental digital changes are all very much in the offing over the next decade. However, to make them happen, it is crucial for the sector to reset and rethink the role of primary care in the NHS with its funding, and redesign what primary care means and does. That's starting to happen today and so this positive vision is, all the time, beginning to look more like a viable future reality.
---
To find out more, please visit www.intersystems.com/uk/